Description
Join us Friday Night for lots of fun and live music at Smoking Pig BBQ, 3340 Mowry Avenue, Fremont CA 94538 on Friday May 17th from 9:00pm-11:59pm for a performance from Andre Thierry Zydecco. Come enjoy your weekend with us!

*SEATING IS FIRST COME, FIRST SERVE - a RSVP does not guarantee seating, wait times may apply
~ ABOUT ANDRE THIERRY ZYDECCO ~
Andre Thierry, a name highly regarded amongst industry figures and fans throughout the music scene. True to his culture and love of music, he has crafted a career well beyond his years as an artist. Andre's French Creole heritage is deeply rooted in Louisiana although he was born and raised in Northern California. At a very young age, he embarked on a path with distinct knowledge and extraordinary talents.
Andre grew up experiencing the French Creole (La-La) dances his grandparents held at their church parish, St. Mark's Catholic Church. The best Zydeco musicians Louisiana had to offer traveled to California to play at these dances. The exposure allowed him to develop his love for traditional French Creole music. By age twelve, Andre formed his own band, "Zydeco Magic". Self taught, Andre's repertoire grew by leaps and bounds as he was regularly invited to play with visiting bands, such as the late John Delafose and many local Zydeco and Cajun bands, including the late Danny Poullard (California Cajun Orchestra).
Now, in his 30's, he has already been deemed a legend. There is widespread agreement that he is an exceptional, multi-dimensional musician who has a finely honed ability to merge his accordions with musical mastery.
The Washington Post called Andre "A master at pumping out fast, funky rhythms on an instrument not usually associated with earthy syncopation. A versatile student of the music, Thierry can't be lumped into Zydeco's old-school R&B-influenced camp or its nouveau, rap-inspired one: He and his band, lay down both soulful, traditional slow-dances and bottom-end-booming kinetic groovers."
Restaurant will close at 6:00pm and reopen at 7:00pm for the event.
First come, first served
Note: You may have to share a table with another party.
*SEATING IS FIRST COME, FIRST SERVE - a RSVP does not guarantee seating, wait times may apply
Share the event with friends https://live-music-fremont-andre-thierry-zydecco.eventbrite.com
Andre Thierry Zydecco at Smoking Pig BBQ
3340 Mowry Avenue, Fremont CA 94538
Friday May 17th, 2019
9:00pm-11:59pm
To view a list of Future Events, click here http://smokingpigbbq.net/music-special-events/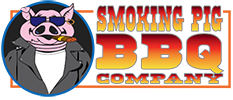 Smoking Pig BBQ Company serves the San Francisco Bay Area with BBQ and Blues. You can find Smoking Pig BBQ at two locations in San Jose, 4th Street and Avaya Stadium, and one in Fremont located at 3340 Mowry Ave. Smoking Pig BBQ Company Fremont location hosts over 600 blues shows and has live music every Friday and Staurday.
Our long smoked meats, hand-crafted sides and mixed signature cocktails, sets us apart from any other BBQ restaurants in the San Francisco Bay Area. From a backyard hobby to the three full service restaurants, Smoking Pig BBQ Company has enjoyed a fun and fabulous journey thanks to you, our customers. We also do catering to bring Smoking Pig BBQ to any of your special events.
CONTACT US
Smoking Pig BBQ Company
3340 Mowry Ave, Fremont CA 94538
*SEATING IS FIRST COME, FIRST SERVE - a RSVP does not guarantee seating, wait times may apply
Share the event with friends https://live-music-fremont-andre-thierry-zydecco.eventbrite.com