"And They Said I Didn't Matter" Book Release and Signing (Book Included)
About this Event
Memoir:
"AND THEY SAID I DIDN'T MATTER"
BY:TARA MOSLEY SAMPLES
Facing her senior year with two children was not what Tara envisioned for her life. She had big dreams. She wanted to be a lawyer and a legislator, but getting pregnant at 15 changed everything. Now she was plagued by those who doubted she would even finish high school.
Yet, she persisted.
Through ups and downs, Tara was able to find a way for herself and her children: Ryan and Briana. She graduated. And she began on a journey to fulfill her purpose and pursue her dreams.
She survived an abusive relationship, helped her son through mental illness, addiction and prison, and then ran for Lt. Governor for the State of Ohio alongside Congressman Dennis Kucinich.
And They Said I Didn't Matter is an inspiring story of trial and triumph, turn the page to read more!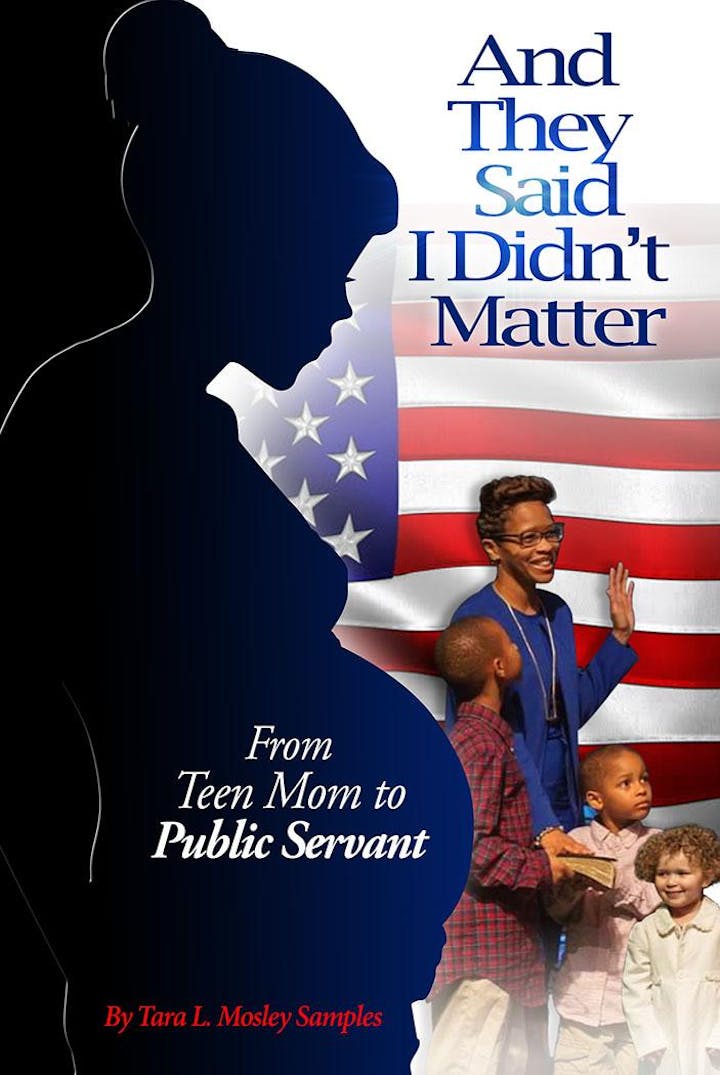 All previously pre-ordered books please bring book to event for FREE admittance.