And The World Turned: Spin Testing The DG-1000S (AIAA LA-LV 2017 December Dinner Meeting)

Tuesday, December 5, 2017 from 5:30 PM to 9:00 PM (PST)
Event Details

---
AIAA LA-LV 2017 December Dinner Meeting
And The World Turned:
Spin Testing The DG-1000S

Timothy McDonald
Experimental Test Pilot and Flight Instructor
USAF Test Pilot School
---
Tuesday, December 5th, 2017, 5:30 PM - 9:00 PM
(Please note the presentation will start at 7 PM)
Manhattan Beach Library
1320 Highland Avenue
Manhattan Beach, CA 90266
(South of 105 Hwy and West of 405 Hwy/Pacific Coast Hwy (1))
(See Maps at the bottom of this page)

Lot 8 - Free - 10 hour limit, Lots 5, 6, 14, & 15 - $.75 per hour - 2 hour limit
                        5:30 pm - 6:55 pm Check-in, Networking, Reception, Dinner (6PM)
                        6:55 pm - 7:00 pm Introduction
                        7:00 pm - 8:30 pm Presentation and Q & A
                        8:30 pm - 9:00 pm Networking
(RSVP Here - See Above)
***Online Ticket sales will end at 11:30 PM Sunday, December 3rd, 2017***
REGISTRATION FEES
                                 $25.00 - Non-AIAA Member Regular Price
                                 $20.00 - AIAA Professional Member Price
                                 $15.00 - Student / Educator - Non-AIAA Member
                                 $10.00 - AIAA Student / Educator Member
                                   $5.00 - Presentation Only, No Meal
---
Dinner/Meal: Mediterranean platters or plates/boxes (except for Presentation Only -No Meal ticket)
(Snacks, soda, hot beverage, and bottled water will be provided for all attendees)

---

---
The Speaker: 
Timothy McDonald, USAF Test Pilot School
Tim is currently an Experimental Test Pilot and flight instructor, USAF Test Pilot School and currently flying five different aircraft types, including the F-16. He is a classroom and flight instructor in the test disciplines of stability & control, handling qualities, loads, aero-elasticity, high-angle-of-attack, performance, propulsion, mission systems and human factors. He serves on the Board of Directors for the Society of Experimental Test Pilots Foundation and is an award-winning author and public speaker on a variety of topics.   
Tim attended USAF Academy (Class of '86), and obtained his BS in Astronautical Engineering, Cal State University, Fresno, ('98), and MS, Mechanical Engineering, with honors. He is a graduate of the Air Force Test Pilot School (1996). He also served as the Technical Consultant to NASA on Human-Performance research projects. Accomplished amateur astrophotographer
He has 9 years operational flying experience in the F-16 and A-10, in Korea, the Philippines, Japan, United Kingdom, Germany, Turkey and Iraq. He was the A-10 Demonstration Pilot in 1991. He has 20+ years of experimental flight testing in the F-16, F-15, F-117, T-38, DG-1000 and Boeing 747, with over 6,500 hours of flying time in over 80 different types of aircraft.
---
The Topic
The USAF Test Pilot School recently completed an extensive spin test of the DG-1000S to evaluate its suitability for stall, departure, spin and spin-recovery test training. Lessons-learned include coping with the emergence of unexpected spin modes, competing considerations between structural loads and recoverability when designing a build-up approach and the potential dangers of dismissiveness when testing certified and/or unpowered aircraft. The speaker also proposes an alternative approach to classifying spin modes which are highly/violently oscillatory, highlights unique emergency bailout considerations, underscores the importance test configuration control and offers techniques to maximize the flight test envelope across the dimensions of CG and pitch moment of inertia. With experimental test pilots and commercial/general aviation pilots continuing to unexpectedly depart controlled flight during seemingly benign maneuvers, the paper ultimately aims to refresh understandings that could be needed on a moment's notice.
---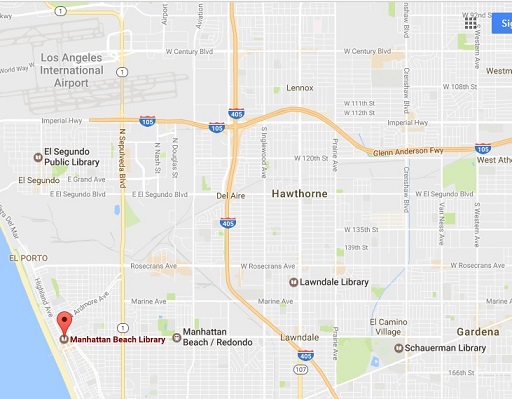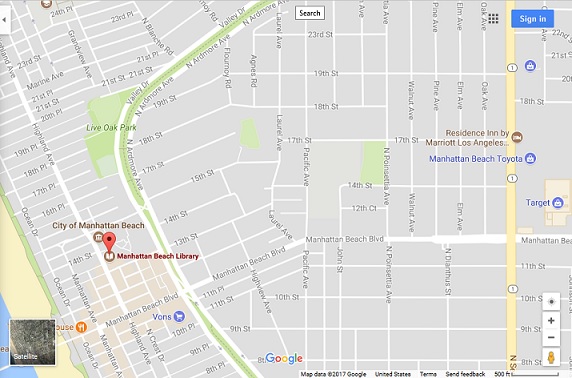 ---
Save This Event
When & Where

Manhattan Beach Library
1320 Highland Avenue
Manhattan Beach, CA 90266


Tuesday, December 5, 2017 from 5:30 PM to 9:00 PM (PST)
Add to my calendar
Organizer
AIAA Los Angeles-Las Vegas Section
The nonprofit American Institute of Aeronautics and Astronautics (AIAA) is the principal society and voice serving the aerospace profession.  AIAA's mission is to address the professional needs and interests of the past, current, and future aerospace workforce and to advance the state of aerospace science, engineering, technology, operations, and policy to benefit our global society.
And The World Turned: Spin Testing The DG-1000S (AIAA LA-LV 2017 December Dinner Meeting)