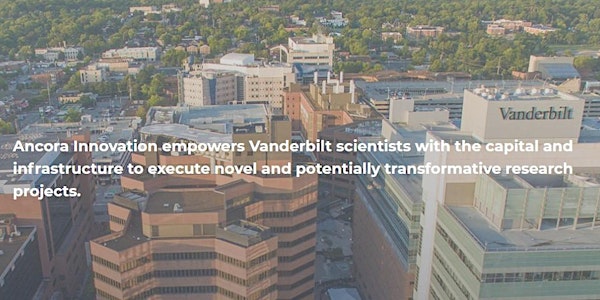 Ancora Presents: Information Session Focused on Rare Genetic Diseases
Accelerating Biomedical Commercialization: Rare Genetic Diseases
About this event
Ancora Innovation is hosting a Virtual Information Session on Thursday January 21, 2021 at 10:00 am CT / 11:00 am ET.
This information session will focus on partnership opportunities with experts from Deerfield Management and highlight Deerfield's expanding drug discovery capabilities.
The program will explore project characteristics for a successful therapeutic program focused on the treatment and potential cure of monogenic rare diseases. Speakers for this virtual event include William Slattery and Matthew Nelson of Deerfield Management, along with opening remarks from Associate Dean for Research and Principal Investigator Charles Sanders from Vanderbilt University.
For more information please visit www.ancorainnovations.com
*Dial-in details will be sent after registration*