Description
Brookes Bible College is excited to host our Fall Conference, "Ancient Words: Examining the Manuscript Evidence for the Reliability of Scripture" in conjunction with the MIKRA Research Laboratory, and its principal researcher, biblical scholar and Pastor Brian Rickett. This conference is designed for all students of the Bible but especially for ministry leaders who often field questions about the original languages of Scripture and the reliability of biblical manuscripts.
Website Description: http://www.brookes.edu/ancient-words-conference.html
A B O U T
MIKRA Research Laboratory
​*"MIKRA" (מִקְרָא, Neh. 8:8), a synonym for the Tanach (the Bible)--its reading, interpretation, and application--is an acrostic, which stands for the Manuscript Institute for Knowledge, Research, and Application. As a research laboratory, it specializes in the analysis of original language Judeo-Christian texts from ancient to early modern periods. Learn more HERE.
Brian Rickett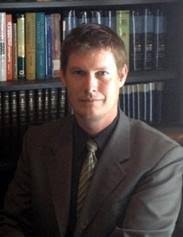 Brian is the principal researcher at MIKRA and founding Pastor-Teacher of the Bible Church of Beebe, planted in 2008-09. Brian has served as a seminary professor and classroom instructor for more than 20 years, as well as various church planting and pastoral roles in Arkansas and California. He earned his master's degrees from The Master's Seminary (Los Angeles, CA), and is currently engaged in doctoral studies at Southwestern Baptist Theological Seminary (Fort Worth, TX). He is married and joined in ministry by his lovely wife Janet; they are in their 27th year of marriage.
S C H E D U L E
Wednesday, November 20, 2019 (Brookes Bible College, St. Ann, MO)
TBA Registration/Check-in
TBA Session #1
TBA Exhibit and Lunch
TBA Session #2

Thursday, November 21, 2019 (Brookes Bible College, St. Ann, MO)
TBA Session #3
TBA Exhibit and Lunch
TBA Session #4
TBA Session #5: Q&A Panel

Friday 20, 2019 (Brookes Bible College, St. Ann, MO)
TBA Exhibit
TBA Session #6