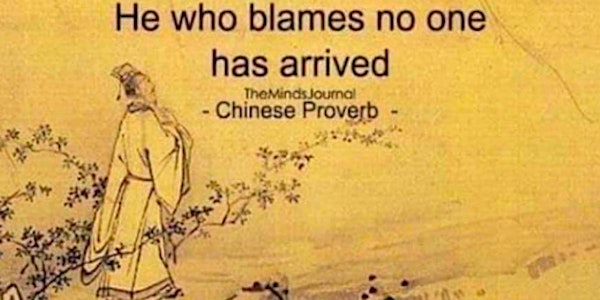 Ancient Wisdom for Modern Workplaces
How do we practice ancient wisdom in the modern workplace? Using diversity, sustainability, superior svc., compassion, and the power of AND!
About this event
Join us for an engaging conversation about how the world of work that we occupy is rapidly changing, becoming more complex and challenging. No sooner have we tackled one problem than another two or more appear!
We too need to work smarter, and find new, different, better, lasting, and sometimes braver solutions. This requires wisdom - going beyond data, information, and knowledge to understanding, clearsightedness, discernment, creativity, and virtuous behavior.
In his book, Ancient Wisdom for Modern Workplaces*, Graham Williams offers thirteen ancient insights that have a bearing on modern business philosophy, culture, and performance. These insights will provide more than you expect as you contemplate, share, and, hopefully, adopt them in your organization. *All those who register for this insightful exchange will receive a free digital copy of the book!
A key theme that ripples through this book is one of practicing mature spirituality (not divisive religosity) in our deeply interconnected and fragile world. Of course, wisdom is earned and acquired, not learned. What Graham offers in this book are merely signposts for your own journey. Marcel Proust once said, "We are not provided with wisdom, we must discover it for ourselves, after a journey through the wilderness, which no one else can take for us, an effort which no one can spare us."
We look forward to this engaging time of realization and sharing as we move forward into the past with Graham Williams!
Graham Williams is from Cape Town, South Africa. His PURPOSE is to facilitate discovery and access healing, wholeness, and resilience by organisations and their members and - TO BOOST THEIR BOTTOM LINES! Graham has worked in over 40 different countries.
Graham's specialties are: business strategy, leadership development, business process design, using story to improve creativity and service, enhance the brand, installing a virtuous culture in organisations, the human dynamics of sustainability, facilitating key 'conversations'.
Graham is the author of 8 business books and an avid reader of psychology, economics, business economics, business strategy, consumer behaviour, sociology, criminology, and Advanced Human Resources. Graham is an NLP practitioner. Certified Management Consultant/and Coach.