Ancient Aliens, Anunnaki & the Gods Online Conference

Saturday, June 18, 2016 from 10:00 AM to 6:00 PM (PDT)
Event Details
ANCIENT ALIENS, ANUNNAKI
NIBIRU, PLANET X & THE GODS
~FEATURING~
JANET KIRA LESSIN ~ DR. SASHA LESSIN ~ GLEN BOGUE
KAREN CHRISTINE PATRICK ~ ANDY LLOYD ~ ROBERT EVANS JR.
---
~WHAT WILL BE COVERED~
Who are the Anunnaki? Where did they come from? Where did they go (or did they leave)? Who left? Who remains? 
Who rules this ancient Game of Thrones? Did they really create human beings in their own image?
Why are the Anunnaki a relevant species?
What other extraterrestrials have visited the Earth and how did they affect the course of human history?
Who created money, religion and patriotism? 
Who are the Giants of Old? Is the Inner Earth inhabited and by whom?
Who won the wars of the gods and rules behind the all seeing eye of the Illuminati pyramid?
How are we going to get to the age of Enlightenment?
When does the Aquarian Age truly begin? What happens when it does?
---
These and many, many questions will be explored on this first conference where we explore Earth's history before humanity's beginnings and go beyond to the Moon, Mars, solar system and Galactic connections with beings from other worlds and dimensions in time and space.
---
**UNLIMITED REPLAY ACCESS**
Join us on 6/18/2016
10:00 AM - 6:00 PM PST
---
DR. SASHA LESSIN (MODERATOR)
Sasha Lessin has a Ph.D. and an M.A. in Anthropology (U.C.L.A.) and a Master's in Counseling Psychology (University for Humanistic Studies).

Dr. Lessin is a seasoned facilitator of Holotropic Breathwork, the paranormal, possession, near death experiences, entheogenic journeywork, hypnotherapeutic pastlife regression, spirit releasement, existential analysis, spiritual emergence, and gestalt therapy from a center (Aware Ego--a la Hal and Sidra Stone's Voice Dialogue). He works Janet Kira Lessin with paranormal experiencers, contactees, abductees, teleportees, and spiritual emergents.

He holds a 3-Year Holotropic Breathworker Certification, was trained, along with Dr. John Mack, by Dr. Stanislav Grof. Lessin spent decades training with Drs. Hal and Sidra Stone in Voice Dialogue. Dr. Roger Woolger certified Dr. Lessin in Jungian and Pastlife Regression. Lessin studied Spirit Releasement with William Baldwin. Lessin is a vini-yoga instructor, trained by Gary Kraftsow. Dr. Irving Katz certified Dr. Lessin in Hypnotherapy.

Dr. Lessin, author of Anunnaki: Gods No More (2012), Legacy of The Gods (2014), Anunnaki False Gods (2015) and Great Relationships was asked by Zecharia Sitchin to make the information on the ancient Anunnaki of Sumer available to the general public.

Dr Lessin taught Transpersonal Psychology, Psychology, Gestalt Therapy, Psychosynthesis, at the Professional School for Psychological Studies, The University for Humanistic Studies and Antioch University West, as well as Anthropology, Comparative Religion, Compartive Political Systems, Psychology and Sex Education at the University of Hawaii, Maui Community College and Leeward College in Hawaii

He was Director of Counseling for the Waikiki Drug Clinic and Dean of the University for Humanistic Studies, Maui.
Dr. Lessin writes: "With wife Janet, I teach each experiencer to witness and center herself. She learns to embrace the parts of her (subselves) that--consciously or not--consents to paranormal, extraterrestrial and/or interdimensional contact. She accesses, dialogues with and coordinates needs of her other subpersonalities--her Inner Child, Social Persona, Critic, Professional subself, etc--with needs her Contactor seeks to meet in ET or paranormal contact. I have worked in this field for over thirty years, and am a hypnotherapist, Holotropic Breathworker, and Jungian Past Life Therapist, certified by Drs. Irving Katz, Stan Grof and Roger Woolger (respectively). I studied extensively with Drs. Hal and Sidra Stone and William Baldwin in the methods of Voice Dialogue Centering and Spirit Releasement Therapy. Our sessions concern only your inner ecology and not the ontological status of your experiences."

He is co-host to an internet radio show on Revolution Radio ( www.freedomslips.com ) and Aquarian Radio (www.aquarianradio.com). His sites include www.schoolofcounseling.org,www.enkispeaks.com, www.extraterrestrialcontact.com and www.worldpeaceassociation.com
---
JANET KIRA LESSIN
Janet Kira Ninmah Lessin, the ultimate radio personality, whistleblower and interviewer writes about alien, contactee reintegration, cult deprogramming, paranormal, pastlife, walk-in, near-death, interdimensional, multidimensional, astronomical, genetic, shamanic, tantric, polyamorous and ancient anthropological phenomena. She has integrated these fields of study and experience in a highly readable series, Dance of the Souls and has already published the first book of the series, Pierce the Veil.

In Pierce the Veil, Janet brings together all her fields of interest and shares her own direct, upfront and personal experiences with the Anunnaki, Greys, the military working with the ETs as well as her adventures at the base the ETs and our clandestine military hide under Johnston Atoll in the Pacific. Janet regularly downloads messages from Ninmah, the Anunnaki mother of humanity.

Janet's book, Anunnaki: Legacy of the Gods, includes many of Ninmah messages from humanity, messages of how to transcend the matrix of hatred that ensnares us and how to create a civilized society that can gain admission to galactic society. Janet cohosts internet radio programs on Revolution Radio and Aquarian Radio. On her shows she interviews top researchers, whistleblowers and experiencers in UFOs, conspiracy, disclosure, ancient anthropology, science fiction and Anunnaki studies.

She is a student of Zecharia Sitchin, who certified her in Sitchin Studies. She attends various UFO and Ancient Alien conferences and interviews these conferences outstanding presenters. She has posted and archived nearly 1000 radio shows and articles in ufology, experiencer integration, paranormal experiences and spiritual philosophy on her sites,www.Ninmah.com, www.JanetLessin.com, www.ExtraterrestrialContact.com , www.AquarianRadio.com , www.AscensionCenter.net, www.SacredMatrix.com,www.ExperiencersNetwork.com and www.WorldPeaceAssociation.com
ANUNNAKI PARADOX FOR HUMANITY: IMPRINTS FROM THE GODS OF ANCIENT SUMER BY JANET & SASHA LESSIN

Six thousand years ago, the Anunnaki--people 9–12 feet tall who said they lived hundreds of thousands of years--dictated accounts of history to scribes of ancient Sumer (Iraq). The Anunnaki said they came to Earth 450,000 years ago. 300,000 years ago, they said, they added proto-Bigfoot genes to adapt their genome to Earth to make us, a slave race to mine gold which they rocketed back to Nibiru, their homeplanet, where they would powder the gold to float there as an atmospheric shield. They decided to let us drown in Noah's flood of 9703 BCE, but then reconsidered and gave us advanced civilization which they ruled though Noah's descendants. The Anunnaki genetics team programmed us to supersede their hierarchic, misogynistic society, monarchial dictatorship, and their use of weapons of mass destruction.
WE GRASP DIFFERENT LIMBS OF THE ELEPHANT OF REALITY
Janet Kira Lessin shares the both the model of extraterrestrial, interdimensional, bilocal as well as past and future life reviewing and previewing. She teaches how to cast your paranormal experiences in the framework of a lifelong HERO-JOURNEY of self-discovery, a journey to aquire boons for all humanity from aliens and spiritual guides. Dr. Sasha Lessin leads a hypnotic visualization to assist our hero-journeys.
---
GLEN BOGUE
Glenn is a lawyer, Nutritional historian, Olympian, author of The Books of Isis series. Born in Toronto, Glenn Bogue attended Villanova University majoring in history and classics. He earned All-American honors both athletically and scholastically, along with an N.C.A.A. post-graduate scholarship. He competed for Canada in the 1976 Olympics and was inducted into the Villanova Hall of Fame.
Glenn earned his law degree from Toronto's Osgoode Hall. While working for the Canadian national track team, he tried to prevent the steroid abuses at the national center in Toronto, and resigned when the anti-doping rules would not be enforced against Ben Johnson, who would be stripped of his gold medal at the 1988 Seoul Olympics for steroid violations.
Glenn began studying nutritional alternatives to steroids, and was shocked by the poor level of nutritional education of the very physicians upon whom he relied during his career. His firm stance on proper nutrition for his children resulted in the loss of custody of his five children by the court of Pennsylvania which felt that candy and dairy were "good for the body" His marriage ended in a divorce that the Catholic Church did nothing to prevent, even though divorce is prohibited by the 1993 Catechism of John Paul II.
Glenn turned to the scriptures for clues of what he had missed, and came across these startling words ascribed to Jesus Christ: I will not judge you. The one who judged you was Moses. John 5:45 This was diametrically opposed to the Nicene Creed wherein Jesus is supposed to come "to judge the living and the dead" Glenn began to search for the reasons why the church would deliberately obfuscate the words of Jesus. He found those answers in the creation tale of the ancient Sumerians and its history of The Black Madonna. This series of books is the result of that search.
We'll ask Glenn these questions:
What prompted your research into nutrition and/or ancient texts?
You claim to possess the greatest secret of all time, forged around a sacred key…please explain.
Your work is backed by DNA, so how does this prove your theory?
You are the first to connect the Sumerians with The Gospel of John. Explain.
How did you come to realize that Jesus Christ was not born in Jerusalem?
You have solved the mystery of the Arnolfini portrait. What's background to that painting and proof of your solution. 
---
KAREN CHRISTINE PATRICK
Karen is a consultant for the group "The Dr. Edgar Mitchell Foundation for Research into Extraterrestrial Encounters" an academic and social networking group focusing on the Experiencer movement. Karen is a co-host on Aquarian Radio, interviewing guests about the Annunaki, experiencers, the paranormal, Ufology and Exopolitics.
Karen is an admin for a number of paranormal facebook groups. She is the admin for a facebook group the "Earth Anomaly Research Society" with about 5000 members sharing research about ancient history and earth anomalies such as crop circles, pyramids, cryptozoology, sinkholes, underground cities, and other Fortean topics. She is the admin for the group the "Lunar Anomaly Research Society" where she has access to the work of lunar anomaly hunter finds. Also, she admins anomaly groups for Mars research and time anomalies plus other subjects.
Karen is the editor for several author's works in the area of the paranormal and lunar anomalies and the coauthor of the book "PARADIMENSIONAL SPACE ART" with Bret Colin Sheppard, Lunar Anomalist. Karen is working on a book "Weird but Nice" about her life as an experiencer.
---
ANDY LLOYD
Andy Lloyd is the author of the 2005 non-fiction book 'Dark Star: The Planet X Evidence". The book built upon his Dark Star Theory website, first founded in 1999, which has seen over 1 million visitors. This work consolidates the ideas of Zecharia Sitchin with modern science, showing how his concept of Nibiru – or a habitable Planet X – could be consistent with many new discoveries about the outer solar system, and our understanding of failed dwarf stars. This knowledge has been strengthened signficantly in 2016 by the proposal of a 'Planet Nine' body in the solar system, which is now being urgently sought by many teams of professional astronomers across the globe. Many of the predictions and solutions presented in 'Dark Star' over ten years ago are being mirrored by this new scientific enquiry.

Andy Lloyd has a scientific background, attaining a 1st Class Honours degree in Chemistry, as well as winning a scholarship to study for a PhD at the University of California (which remains incomplete). He has written two novels in addition to 'Dark Star', and is a semi-professional artist whose work is popular in his native county of Gloucestershire, in South-West England. Andy is also a qualified nurse, and has worked in acute medicine for much of his 25+ years career in hospital nursing in the British NHS.

Andy has appeared on TV programmes, as well as numerous radio shows and internet podcasts. He has continued to promote and explore the ideas of Zecharia Sitchin through his many websites and blog pieces over the last 17 years, often being a critical friend to the original ideas of this revolutionary thinker.

---
ROBERT EVANS JR.
Robert Evans, Jr. had for over a decade gathered photos undoctored by government suppression agents from Soho and private citizens all over the world.  He shows conclusive photographic evidence that Nibiru is upon us.  Robert relates prior nearings–especially the nearing (perigee Solaris) that prompted Moses' exodus from Egypt–of Nibiru and its moons as well as proximity of the dark subdwarf star Nemesis, around which Nibiru revolves.  Robert cites the reports in the Kobrin Bible of an actual witness to the catastrophe that sunk Thera and send water coursing back and forth down the Nile.  His photos will blow your mind.
---
****REPLAY AVAILABLE****
*IF YOU ARE UNABLE TO ATTEND THE DAY OF THE WEBINAR, YOU CAN STILL REGISTER AND RECEIVE THE REPLAY LINK ONCE THE EVENT IS OVER. YOU WILL HAVE UNLIMITED ACCESS TO THE ARCHIVED FOOTAGE*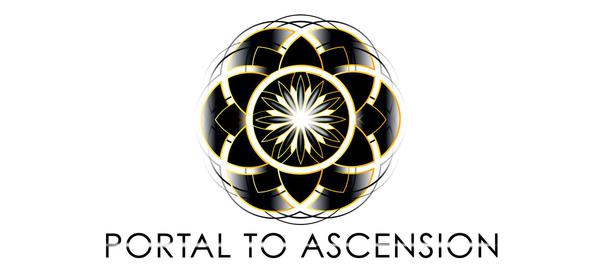 Organizer
Portal to Ascension has been created at this moment in humanity's evolution to assist in the awakening process. We are involved with events worldwide exploring Consciousness, ET Disclosure, and Spirituality. We serve as facilitators of awareness.