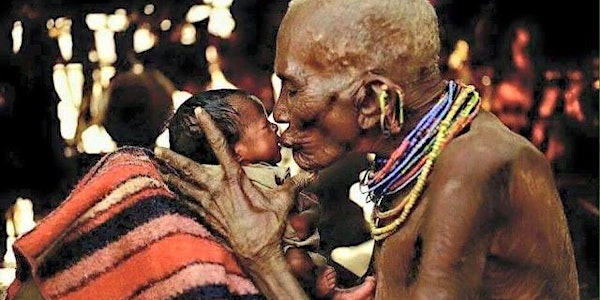 Ancestral Veneration 101: Intro to African Trad. Religions and Spirituality
Your ancestors are talking to you, chile! Release fear and learn how to begin (or deepen!) your relationship to them so you can talk BACK.
Refund Policy
Contact the organizer to request a refund.
Eventbrite's fee is nonrefundable.
About this event
Our ancestors knew God before the colonizers brought their white jesus. Jesus was African, Christianity is African, and the Bible is African! But you wouldn't know that with the american, anti-Black, anti-woman, anti-body "religion" of our childhood!
If you've been sensing that now is the time for you to explore your African heritage, congratulations! Your ancestors are already talking to you, beloved! Choose your month and join us for Ancestral Veneration 101: Introduction to African Traditional Religions and Spiritual Systems!
In just under 2 hours, we'll explore:
The African origins of Christianity 🌍
How our ancestors blended their spirituality 🙏🏿
African retention in the Black Church 🙌🏿
How to start venerating your ancestors 💫
How to deepen your bonds with your ancestors 🤲🏿
How to build, expand, and engage your own ancestral altar ✨
Bring a sense of wonder and ALL of your questions! This will be a time for you to take a deep dive into your culture and your lineage will help you to strengthen your legacy!
Please note this workshop is for Black/African-descended people. If you are not Black/African-descended, why not gift a ticket to someone who is!
Ticket prices for workshops are $111 each for the live event and $199 for the live event and the replay. Please note tickets are non-refundable but are transferable. If you'd like to transfer your ticket to someone else, simply send your request (including the recipient's name and email address) to hello@lyvonnep.com.
11% of all proceeds will be donated to Art and Abolition's, an organization that exists to heal, empower, and protect young girls in Kenya who have survived violence as a result of poverty, Art, Education, and Entrepreneurship Fund!
Eventbrite registrants will receive a Zoom link for each live digital gathering.
Lyvonne Briggs, an Emmy Award winner, is a body and sex-positive womanist preacher, writer, transformational speaker, and spiritual life and liberation coach. She is the founder of beautiful scars, a healing-centered storytelling agency focused on fostering pleasure and resiliency; former visionary of The Proverbial Experience; and now a curator of Sensual Faith Sunday, a series of virtual spiritual gatherings to nourish your soul! Briggs is also the host of Sensual Faith Podcast and has been featured in ESSENCE, Cosmopolitan, and The Washington Post magazines and Sojourners named her one of "11 Women Shaping the Church." Briggs, a NYC native, is currently based in New Orleans, LA. Follow her: @LyvonneBriggs