Create a mask and learn a song!
About this event
Mask making and song with Ranika Adachi, Rene Fisher-Mims and S.H.I.N.E. Muwasi direct from Leimert Park!
Join us in person in Leimert Park Plaza or register to recieve a mask making video tutorial from Ranika Adachi.
Rene Fisher-Mims, or Mama Nene, is one of the lead artist organizers of the Festival of Masks. She is a dancer, vocalist, hair stylist, master percussionist and founder of the women's drum circle S.H.I.N.E. Muwasi (Sister's Healing, Inspiring, Nurturing, and Empowering in the Hands of God). Mama Nene teaches drum workshops every Thursday evening at The World Stage in Leimert Park Village.
This event is free and open to all!
Saturday, June 19th
11 am Pacific Daylight Time
Presented by LA Commons and the Leimert Park Art Walk, part of the annual Day of the Ancestors: Festival of Masks
Thiossane: Looking Back to Move Forward!
All ages are welcomed and invited to travel the African Diaspora with us (from home) this summer!
Please consider choosing the donation option when registering for a ticket or visit our donation page.
LA Commons engages communities in the creation of public art that tells their unique stories and serves as the basis for dialogue, interaction, and a better understanding of Los Angeles. www.lacommons.org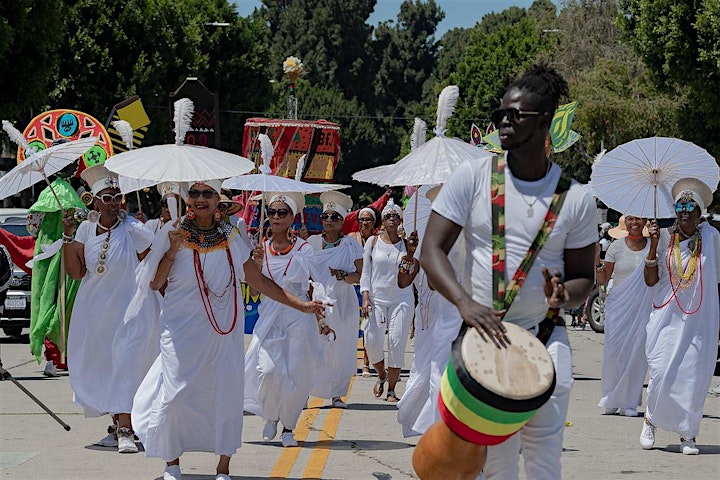 Organizer of Ancestor Mask and Song | Day of the Ancestors: Festival of Masks