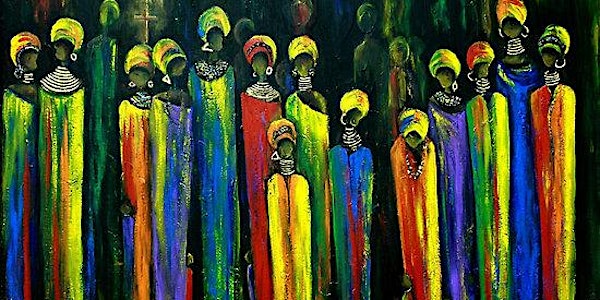 Ancestor Lives Matter: Addressing & Healing Multi-Generational Trauma
When and where
Location
Liberty Place 313 W. Liberty St. Lancaster, PA 17603
Refund Policy
Refunds up to 1 day before event
Description
Let's imagine that the problems you carry – in your relationships, your career or business, your health and in your recurring thoughts – didn't start with you. Let's consider that you are carrying the echo of struggles from past generations – even from people who may have never known.
Every day we are learning that our ancestors' lives matter. Even though these people may be long gone – or not – their experiences live within us. Sometimes we experience their presence as strengths, which is wonderful, and yet other times their presence shows up with repeated painful patterns within the generations or mysterious struggles that refuse to disappear despite our best efforts to resolve them.
In this training workshop, conducted by Karen Carnabucci, LCSW, TEP, we will discuss and demonstrate the emerging healing method of Family Constellations, which may be best described as an experiential approach to family systems. This innovative approach was developed by Bert Hellinger, a German psychotherapist, about 30 years ago and is growing popular around the globe and in the United States. With increasing studies that document that traumatic experiences, both familial and cultural, are passed from generation to generation, the phenomenological and experiential method known as Family Constellations has provided relief to thousands of people around the globe. The method is popular in Europe, Russia and Latin American and is now becoming known throughout the United States.
In this experiential training workshop you will learn how to:
Enlarge your view of how the family system works.
Identify the "Orders of Love" that impact the family system.
Gently bypass the clients' story to discover the unconscious story.
Detect ancestral traumas that may impact your clients' lives.
Listen to the "field" of knowing in addition to the words of the client.
Teach yourself and your clients to be in the body.
We will use psychodramatic and sociometric techniques and mindfulness as part of the teaching method. If there is interest, we will also explore cultural and social trauma can impact a family, community and nation, following similar principles.
This training day is suitable for:
Mental health professionals, marriage and family therapists, addiction counselors, creative arts therapists, physicians and other medical professionals, personal and executive coaches, educators, clergy, community and social activists, alternative health practitioners and others interested in inter-generational trauma. Participants will have the option to address personal issues in a supportive and confidential setting, as well as bring past or present client cases forward for supervision.
Tuition
Tuition is $85 if registered before April 15 and $105 after. The tuition includes the training day; CE credits for social workers, marriage and family therapists and licensed professional counselors; psychodrama credit hours toward psychodrama certification; handouts; and healthy snacks.
You may register in one of two ways:
Send check payable to Karen Carnabucci to 313 W. Liberty St. #251, Lancaster, PA 17603.

Register online with your credit card here.
Please bring your own lunch or expect to leave the building for a 45-minute lunch break. You are welcome to bring your own water bottle and any special foods that you may need.
Also:
There is a growing list of books (as well as many YouTube videos) that discuss and demonstrate the method and the philosophy behind it. Of special interest should be any books by Bert Hellinger ("Acknowledging What Is" and "Love's Hidden Symmetry" are considered classics). More recently, It Didn't Start with You by U.S. psychologist Mark Wolynn has been attracting the interest and praise from both professionals and laypersons for its examples of successful treatment and clear explanation of the method.
In addition, a selection of Karen's books for professionals will be available for sale.