Event Information
Location
Edward Lee Gorsuch Commons
Room 106
3700 Sharon Gagnon Lane
Anchorage, AK 99508
Description
We are offering this class at a special reduced price for AMTA members! Up to $90 off! These Structural Essentials classes are not offered very often around the nation. See below for links to the other upcoming Anatomy Trains Structural Essentials classes the AMTA Alaska Chapter is bringing to Alaska!
Anatomy Trains Structural Essentials:

Head, Neck, and Jaw
May 19, 2019 / 9 AM to 5 PM
May 20, 2019 / 9 AM to 5 PM
14 CEU's NCBTMB Approved
Early Registration: Till May 5, 2019 - 11:30 PM Alaska Time
$325 for AMTA Members **
$365 for Non-AMTA Members
Registration: After May 5, 2019
$415
It is not required to have taken any prior Anatomy Trains classes before taking these Structural Essentials classes.

** AMTA member status will be checked prior to class. Your membership must be current during the time of the class. If you are an AMTA member traveling from out of Alaska, you must provide proof of current AMTA membership, emailed to akamta.president@gmail.com
See below for class description and instructor bio.
---
Links to the other upcoming Anatomy Trains Structural Essentials classes the AMTA Alaska Chapter is bringing to Alaska:


Tensegrity Spine // Shoulders & Arms
March 29 & 30, 2019 // March 31 & April 1, 2019


Arches & Legs
October 4, 5, 6, 2019


---
Please Note:
We need one massage table for every two class participants. If you have a massage table available, bring it. You may not use your table but we don't want to be short.
Refund/Cancellation Policy:
All refund requests must be emailed to akamta.president@gmail.com or requested through Eventbrite by the dates listed.
100% refund ends April 28, 2019
50% refund ends May 5, 2019

After May 5, 2019, no refunds will be given.
In case of emergency, your registration may be transferred to another person but you must find the person to transfer the registration to, and give us their name, email, mailing address, and phone number. This information is for CEU certificate purposes. If the person registration is being transferred to is not an AMTA member, and the ticket originally purchased is the "AMTA Member Early Registration", they will be responsible for paying the $40 difference.

---
CLASS DESCRIPTION
Anatomy Trains Structural Essentials: Head, Neck, and Jaw
The Structural Essential series is a set of intensive soft-tissue technique courses divided into functional regions. Combining movement and manual techniques for the most efficient and long-lasting results, and using the latest research on the interaction between skeleton, muscles, joints, and fascial proprioceptors, this series of workshops will take you to a new level in therapy.
Designed with the busy manual therapist in mind, each Structural Essentials event gives you a new understanding of the relevant area. The content will outline how the structural and functional anatomy relates to many common issues as well as to the rest of the body. Based on many new and established approaches this series will give you the skills in palpation, BodyReading and functional analysis needed for the modern multidisciplinary therapist.
Head, Neck, and Jaw - 14 CEs NCBTMB
The neck is a remarkable feat of biomechanical engineering, giving a combination of wide range of movement but maintaining a structural strength. It is often seen as the last site of compensation as it corrects for any alteration from below allowing the eyes and ears to orient to the horizon. Patterns can of course work their way in the other direction and particularly from the jaw and its many possible patterns of movement and holding. This course will focus on key areas of the neck and jaw complex to allow you to build successful strategies to ease these potential problem areas alleviating the issues working in both directions and setting the body up for a longer lasting change.
Highlights include:
The sub-occipital muscles

The laminar groove & deep cervical muscles

The muscular wires of the front of the neck – anterior scalenes & longus colli muscles

Intra-oral work for the hyoid complex, the tongue, and the floor of the mouth

The jaw muscles, TMJ, the palate & facial muscles
The Structural Essentials (SE) workshops are most easily absorbed in the order outlined below but you can do them in any order as time permits.
Arches and the Legs – 3 days
Fans of the Hip – 2 ½ days
Abdomen, Chest and Breath – 2 ½ days
Tensegrity Spine – 2 days
Shoulders & Arms – 2 days
Head, Neck & Jaw – 2 days
Note: It is not required, but strongly recommended taking the Anatomy Trains in Structure & Function course before taking the SE courses. Familiarity with the Anatomy Trains lines and concepts is key to getting the most from the program.
---
INSTRUCTOR BIO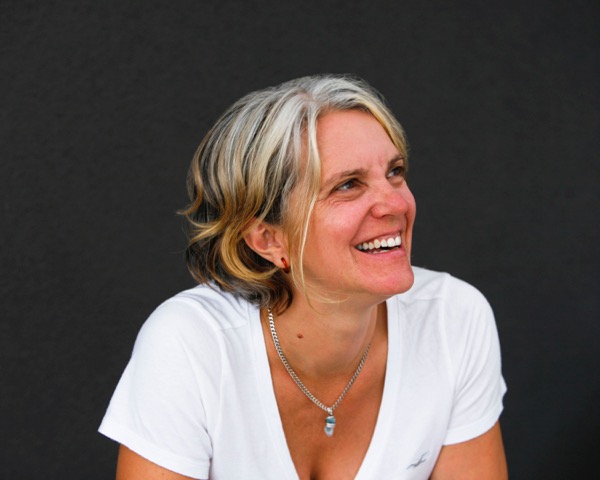 Sherri Leigh Iwaschuk
Sherri Leigh Iwaschuk, RMT, KMI, graduated from the West Coast College of Massage Therapy in 1995, KMI Structural Integration in 2007, and enjoys a vibrant practice in the False Creek area of Vancouver. She has been a long-time student of yoga and a competitive athlete in triathlon, road and mountain bike racing in British Columbia.
In 2008 she began her training as a teacher for Kinesis as a natural progression of her practice and is certified to teach both manual and movement Anatomy Trains classes. Seeing the profound effects of working with fascia continues to inspire her, and she is eager to share that experience with participants in Anatomy Trains courses. As a former professional drummer, she equates learning about the body with learning to play music: – a rich journey without end.
Date and time
Location
Edward Lee Gorsuch Commons
Room 106
3700 Sharon Gagnon Lane
Anchorage, AK 99508