Description
We are offering this class at a special reduced price for AMTA members! Up to $100 off! These Structural Essentials classes are not offered very often around the nation. See below for links to the other Anatomy Trains Structural Essentials classes the AMTA Alaska Chapter is bringing to Alaska in 2019!
Anatomy Trains Structural Essentials: Abdomen, Chest & Breath

February 1, 2019 / 4 PM to 8 PM
February 2, 2019 / 9 AM to 5 PM
February 3, 2019 / 9 AM to 5 PM
18 CEU's NCBTMB Approved
Early Registration: Till January 27, 2019 - 11:30 PM Alaska Time
$365 for AMTA Members **
$410 for Non-AMTA Members
Registration: After January 27, 2019
$465
It is not required to have taken any prior Anatomy Trains classes before taking these Structural Essentials classes.

** AMTA member status will be checked prior to class. Your membership must be current during the time of the class. If you are an AMTA member traveling from out of Alaska, you must provide proof of current AMTA membership, emailed to akamta.president@gmail.com

See below for class description and instructor bio.
---
Links to the other Anatomy Trains Structural Essentials classes the AMTA Alaska Chapter is bringing to Alaska in 2019:


Tensegrity Spine // Shoulders & Arms
March 29 & 30, 2019 // March 31 & April 1, 2019


Head, Neck, & Jaw
May 19 & 20, 2019


Arches & Legs
October 4, 5, 6, 2019


---
Please Note:

We need one massage table for every two class participants. If you have a massage table available, bring it. You may not use your table but we don't want to be short.
Refund/Cancellation Policy:
All refund requests must be emailed to akamta.president@gmail.com or requested through Eventbrite by the dates listed.
100% refund ends January 15, 2019
50% refund ends January 22, 2019

After January 22, 2019, no refunds will be given.
In case of emergency, your registration may be transferred to another person but you must find the person to transfer the registration to, and give us their name, email, mailing address, and phone number. This information is for CEU certificate purposes. If the person registration is being transferred to is not an AMTA member, and the ticket originally purchased is the "AMTA Member Early Registration", they will be responsible for paying the $45 difference.

---
CLASS DESCRIPTION
Anatomy Trains Structural Essentials: Abdomen, Chest and Breath
The Structural Essential series is a set of intensive soft-tissue technique courses divided into functional regions. Combining movement and manual techniques for the most efficient and long-lasting results, and using the latest research on the interaction between skeleton, muscles, joints, and fascial proprioceptors, this series of workshops will take you to a new level in therapy.
Designed with the busy manual therapist in mind, each Structural Essentials event gives you a new understanding of the relevant area. The content will outline how the structural and functional anatomy relates to many common issues as well as to the rest of the body. Based on many new and established approaches this series will give you the skills in palpation, BodyReading and functional analysis needed for the modern multidisciplinary therapist.
Abdomen, Chest & Breath - 18 CEs NCBTMB
The breath is an essential food for life and its passage in and out of the body can be compromised by structural issues in the trunk. The trunk must also act to support the shoulders as well as the neck and head. Its position and relationship with the pelvis can therefore be vital for correct mechanics of the upper limbs and head, neck and jaw.
This course focuses on ribcage and thoracic spine mechanics, and includes:
The anatomy and physiology of the breath
Various therapeutic views of the 'normal' breath

Techniques for abdominal fasciae, ribs, vertebral rib joints, and mediastinal visceral tissues, scalenes, and lumbar muscles
Techniques for facilitation of the 'breath wave' into the front, back, and sides, as well as into each 'quadrant' of the rib cage
The Structural Essentials (SE) workshops are most easily absorbed in the order outlined below but you can do them in any order as time permits.
Arches and the Legs – 3 days
Fans of the Hip – 2 ½ days
Abdomen, Chest and Breath – 2 ½ days
Tensegrity Spine – 2 days
Shoulders & Arms – 2 days
Head, Neck & Jaw – 2 days
Note: It is not required, but strongly recommended taking the Anatomy Trains in Structure & Function course before taking the SE courses. Familiarity with the Anatomy Trains lines and concepts is key to getting the most from the program.
---
INSTRUCTOR BIO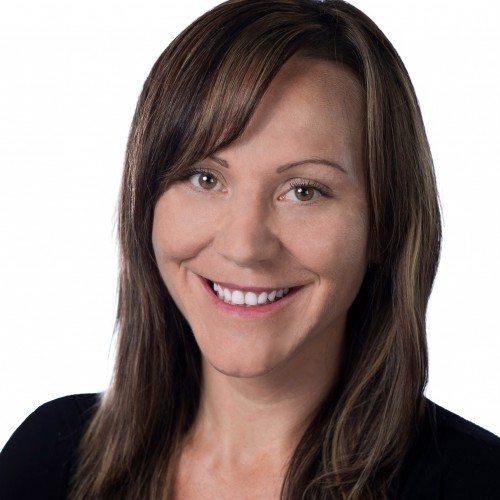 Cristy Harper
Cristy Harper is Originally from Victoria, BC, Canada, where she began her studies in Massage Therapy in 2003. Cristy & her husband Justin made Winnipeg Manitoba their most recent place to call home in support of her husbands career in the Canadian Armed Forces. They are proud to support their Country, and look forward to each move as an opportunity to grow and learn and embrace what each Canadian city has to offer.
Cristy's fascination with human anatomy has fuelled her educational endeavours, which lead her to certification in ATSI in Seattle Washington in 2011, followed by her advanced certification in Maine in 2014. She also trained and certified in Neuro-functional Acupuncture in 2015 at McMaster University, has joined Tom & her colleagues for 2 human anatomy dissections in Tempe Arizona, and has extensive personal experience in natural bodybuilding, strength, and conditioning.
Teaching has always been something that she knew she would pursue. This past year Cristy traveled extensively assisting Anatomy trains teachers in Canada, USA, New Zealand, and Australia. Cristy hopes to continue to inspire the next generation of bodywork and movement professionals, teaching the Anatomy Trains Structural Essentials in Canada, and abroad, when the opportunity presents.
"Don't ask what the world needs. Ask what makes you come alive, and go do it. Because what the world needs is people who have come alive." Howard Thurman.
Organizer of Anatomy Trains Structural Essentials: Abdomen, Chest & Breath