Description
This workshop will take you through the process of setting up and executing a studio portrait. John will go through the thought process of what needs to be controlled and why in addition to how. Some of the topics covered in the class are:
Background selection

Light quality

Light depth

Lens choices

Depth of field
This workshop is for photographers who want to learn about working in a studio situation so you are not limited by daylight hours and weather. It is also meant for photographers who have started working in a studio (which can be your living room or garage) who struggle with studio concepts or who are wondering which equipment they need to get started in the studio. We will review studio lighting (flash heads/strobes) and continuous lighting (LED Lighting).
What You Should Bring
Camera with Charged Battery and Memory Card
Short Telephoto or Mid-Range Zoom Lens (85mm on Full Frame, 50mm on Crop Sensor, 40mm on Micro 4/3's)
Notebook and Pen
About John Cornicello
John Cornicello is a Seattle-based photographer and educator specializing in studio portraits and headshots.His passion is around lighting and helping people understand the fundamental concepts of photography.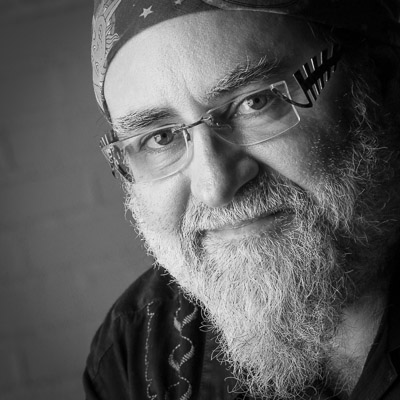 ---
About Registration
By registering for this event, you also agree to receive future emails from Glazer's Camera on new products, services and promotions. You can unsubscribe at any time. Images captured during our events may be shared on our social channels, like Instagram and Facebook.
This event has limited space, as a result registration is required for each attendee, if you are planning to bring a guest, please register for them as well. 

If you are on the waitlist for this event, you will receive notification, via email, if a space becomes available for you.
Pricing, Fees & Refund Policy
Event Price includes the Eventbrite Fees, which vary based on event pricing. In the event of a refund, Eventbrite Fees are not refundable.
Refunds are only available within 48 hours of a planned workshop or event. If you need to cancel, please do so in a timely manner so we can better serve all of our attendees and instructors.
Refunds are unavailable post event date.