Anatomy & Experimental Physiology International Conference CME Event (PGR)S
Description
About AEP CME 2017
Committee of Anatomy & Experimental Physiology 2017 invites participants from all over the world to attend it's World's leading CME event during November 02-03, 2017 in Atlanta, Georgia, USA.
This event will be a part of continuing medical education with up to 21 credit hours.
Anatomy and Physiology 2017 will bring together world-class scientists, biologists, super specialist, researchers and academicians to discuss about researches in anatomy and physiology. The main theme of the conference is Exploring recent advancements in Anatomy and Physiology. The International symposiums, B2B meetings, international workshops will also be organized to discuss the specific topics in the field of Anatomy & Physiology. Anatomy and Physiology study is concerned with the structure and relationship between body parts and the function of body parts and the body.
Why to attend???
With members from around the world focused on learning about human anatomy and physiology and its advances; this is the best opportunity to reach the largest assemblage of participants from the human anatomy and physiology community. Conduct presentations, distribute information, meet with current and potential scientists, make a splash with new drug developments, and receive name recognition at this 2-days event. World-renowned speakers, the most recent techniques, developments, and the newest updates in anatomy and physiology are hallmarks of this conference.The attendees can find
Exclusive Sessions and Panel discussions on latest innovations in Immunology and Biomedical sciences
Lectures by the active Investigators
Keynote forums by Renowned Immunologists
Speaker Forum
Poster Sessions on latest Innovation in all the relevant Areas
Open Innovation Challenges
Poster Sessions on every career stage
Young Research Forum
Post-Doctoral Career Development Session
B2B Meetings
Global Networking with 50+ Countries
Novel techniques to benefit your research
Best platform for Global business and Networking opportunities
Meet the editors of refereed journals, Society and Association members across the Globe
Excellent platform to showcase the latest products in Immunology and affiliates
Target Audience:
· Anatomy and Physiology Students, Scientists
· Anatomy and Physiology Researchers
· Anatomy and Physiology Faculty
· Medical Colleges
· Anatomy and physiology Associations and Societies
· Business Entrepreneurs
· Training Institutes
· Manufacturing Medical Devices Companies
· Ergonomics related Companies
Sessions & Tracks
Track 1: Musculo Skeletal system
The human musculoskeletal system (surely understood as the locomotor course of action, and earlier the action framework) is an organ system that gives people the ability to move by their muscular and skeletal systems. The musculoskeletal system gives shape, support, quality, and movement to the body.
Track 2: Anatomy and Physiology of Heart
The heart is the pump in charge of keeping up adequate circulation of oxygenated blood around the vascular system of the body. It is a four-chamber pump, with the right side getting deoxygenated blood from the body at low pressure and pumping it to the lungs and the left side accepting oxygenated blood from the lungs and pumping it at high pressure around the body. The myocardium is a particular type of muscle, comprising of individual cells joined by electrical connections. The contraction of every cell is delivered by rise in intracellular calcium concentration leading to spontaneous depolarisation, and as every cell is electrically connected with its neighbour, contraction of one cell prompts to an influx of depolarisation and contraction across the myocardium.
Track 3: Anatomy and Physiology of Tooth
The fundamental structures that are found in and around the oral cavity contain the lips, cheeks, tongue, hard palate, soft palate, teeth, gums, salivary glands and the upper and inferior jaws. Keeping up the teeth in a state of health is of most extreme significance for entire digestion and nutrition. Teeth serve various capacities in the chewing process, however they additionally influence our language and look.
Track 4: Anatomy and Physiology of Ear, Nose and Throat
The visible part of the human nose is the distended part of the face that bears the nostrils. The structure of the nose is evaluated by the ethmoid bone and the nasal septum, which contains regularly of cartilage and which isolates the nostrils. Usually the nose of a male is greater than that of a female. The nasal root is the upper most part of the nose, building up an hollow at the suture where the nasal bones go over the frontal bone.
Track 5: Anatomy and Physiology of Human eye
The human eye is an organ that reacts to light and has various purposes. As a sense organ, the mammalian eye grants vision. Rod and cone cells in the retina allow careful light observation and vision including color differentiation and the insight of depth. The human eye can differentiate around 10 million colors. Identified with the eyes of different vertebrates, the human eye's non-image-forming light sensitive ganglion cells in the retina acquire light signs which influence change of the extent of the pupil, keep up and suppression of the hormone melatonin and entrainment of the body clock.
Track 6: Forensic Anatomy
It is the branch of anatomy to determine, examine and identifying preserved parts of the body stays to recognize the reason for death, age, hereditary population, sex and so forth it is generally utilized for unravelling the crime scenes. The human body consolidates the entire structure of a man and contains a head, neck, trunk (which joins the thorax and guts), arms and hands, legs and feet. All parts of the body is made out of various sorts of cells, the essential unit of life.
Track 7: Integumentary system
The integumentary system is the organ system that guards the body from various sorts of harm, for example, loss of water or abrasion from outside. The system incorporates the skin and its appendages (including hair, scales, plumes, hooves, and nails). The integumentary system has a different scope of functions; it might serve to waterproof, cushion and secure the more profound tissues, discharge wastes and manage temperature and is the connection site for tangible receptors to perceive pain, sensation, weight, and temperature. In most land-dwelling vertebrates with critical exposure to daylight, the integumentary system additionally offers for vitamin D synthesis.
Track 8: Experimental Physiology and Pathophysiology
Pathophysiology or physiopathology is a combination of pathology with physiology. Pathology is the therapeutic field that characterizes situations typically detected during a disease state, while physiology is the biological discipline that characterizes procedures or mechanisms working inside an organism. Pathology depicts the abnormal or undesired condition, whereupon pathophysiology explain the physiological procedures or techniques whereby such condition develops.
Track 9: Human Anatomy and Ergonomics
Ergonomics is the scientific discipline related with the understanding of interactions amongst people and different components of a system, and the occupation that applies idea, standards, records and techniques to plan in order to improve human well-being and complete system presentation.
Track 10: Bone
Bone is a rigid body tissue consisting of cells embedded in an abundant, hard intercellular material. The two principal components of this material, collagen and calcium phosphate, distinguish bone from such other hard tissues as chitin, enamel, and shell. Bone tissue makes up the individual bones of the human skeletal system and the skeletons of other vertebrates.
Track 11: Anatomy and Physiology of Lungs
The respiratory tract is the path of air from the nose to the lungs. It is separated into two portions: Upper Respiratory Tract and the Inferior Respiratory Tract. Contained in the upper respiratory tract are the Nostrils, Nasal Cavities, Pharynx, Epiglottis, and the Larynx. The inferior respiratory tract contains of the Trachea, Bronchi, Bronchioles, and the Lungs.
Track 12: Sports Physiology and Energy Systems
Energy is required for all kinds of bodily processes including growth and development, repair, the transport of various substances between cells and of course, muscle contraction. Several energy sources or substrates are available which can be used to power the production of ATP. One of these substrates, like existing ATP, is stored inside the cell and is called creatine phosphate. This conference will focus on understanding energy systems underpins the study of exercise and the effect it has on the human body.
Track 13: Human Anatomy: Blood and its components
Blood is a body liquid in human beings that convey important substances, for example, nutrients and oxygen to the cells and transports metabolic waste items far from those same cells. In vertebrates, it is made out of blood cells suspended in blood plasma. Plasma, which constitutes 55% of blood liquid, is generally water (92% by volume) and contains glucose, mineral ions, proteins, hormones, carbon dioxide and blood cells themselves.
Track 14: Exercise Physiology and Physiotherapy
Exercise Physiology new and growing area of allied health whereas physiotherapy is a long established profession. At some point in our lives the majority of us have seen a physiotherapist for treatment, more than likely lower back pain.
Track 15: Histology and Cytology
Cytology is a branch of Life Science that deals with the structure, functioning and the Chemistry of 'Cell', a basic unit of the living organism. Histology is the study of microscopic anatomy of cells and tissues of living organism.
Market Report
Importance and Scope:
The scope of human anatomy and physiology is to inquire into fascinating complexity of human body. It gives a gateway to careers in health related fields viz. mass therapy and athletics training as a foundation to advanced scientific studies. More researches on anatomy and physiology are needed for understanding pathology of disease and pathological changes, for determining techniques of surgeries, to know parameters of normal health, factors affecting various physiological processes and its effects and moreover overall effective maintenance of individual and community health.The Principles of Anatomy and Physiology conference is to meet the existing requirements of introductory anatomy and Physiology courses. It also gives values, simplicity, direction and sort of power to the learners. Human Anatomy and Physiology is the formidable body of knowledge to present in an introductory course and mastering subject. It is needed to understand how individual structures are related to the composition of the entire body. The anatomy and physiology help in the application of knowledge of the structure of human body for prevention, diagnosis and prognosis of the disorder.
Why Atlanta?
Atlanta is the capital of and the most populous city in the U.S. state of Georgia. And with a 2013 estimated population of 447,841. Atlanta is ninth largest metropolitan area in the United States. Atlanta is considered as a world city and with a gross domestic product of $270 billion. More than 30 colleges and universities located in the city, Atlanta is considered a Centre for higher education. Atlanta is also home to nationally renowned private colleges and universities. Atlanta's economy ranks 15th among world cities and sixth in the nation. Atlanta has an extremely large number of public and private colleges/universities. There are more than eight community colleges offering associate's degrees in Biochemistry, Molecular biology and related fields. The city also has approximately a dozen accredited four-year colleges/universities with bachelors and master's degree programs in Biochemistry, chemistry and other natural sciences.
International Associations and Societies around the world
• International Behavioural Neuroscience Society
• International Behavioural and Neural Genetics Society
• International Council for Science
• International Association of Medical Colleges
• International Mammalian Genome Society
• International Union of Microbiological Societies
• International brain research organization
• International Society for Developmental Neuroscience
• International Society for Endocrinology

Other Associations and Societies around the world:
· Brazilian Society of Health Informatics
· Brazilian Medical Association
· German Academy of Sciences at Berlin
· Biochemical Society
· British Medical Association
· British Pharmacological Society
· Genetics Society
· The Institute of Ergonomics and Human Factors
· The Physiological Society
· Royal College of Paediatrics and Child Health
· Royal Society of Medicine
· Physiological Society
· Society for Endocrinology
· American College of Medical Informatics
· American Society for Microbiology
· American Society for Neurochemistry
· American association of anatomist
· American physiological society
· Endocrine society
· Society for Neuroscience
· Society of General Physiologists
· Buenos Aires National Academy of Medicine
· Association of Australasian Palaeontologists
· Australian Academy of Science
· National Academies Forum
· National Academy of Medicine
· European Brain and Behaviour Society
· Argentine Medical Association
Market Report:
The growth of anatomy physiology market is mainly attributed by two major factors. First being the increasing use of artificial skeleton and medical kits by medical professionals for improving the quality of their services and second being reduction in operating costs of hospitals and related healthcare facilities in near future. The UK market for anatomy and physiology was estimated at $1.18 billion in 2009 which is forecasted to rise to $3.05 billion by the year 2015 at the compounded annual growth rate of 16.1% during the forecast period from 2010 to 2015.
About Us
Pulsus Group. is an internationally renowned peer-review publisher in scientific, technical, and medical journals established in the year 1984 with offices in Ontario, Canada and Hyderabad, India has acquired Andrew John Publishing and openaccessjournals.com to expand its Open Access Publishing through its 50+ journals in association with 20+ International medical and scientific societies.
Pulsus through its cmesociety.com is been very instrumental to provide an invaluable channel for scientists and researchers to exchange ideas and research by creating a forum for discussing the possibilities of future collaborations between universities, institutions, research bodies and organizations from different countries through international CME/CPD accredited conferences and meetings.


Agenda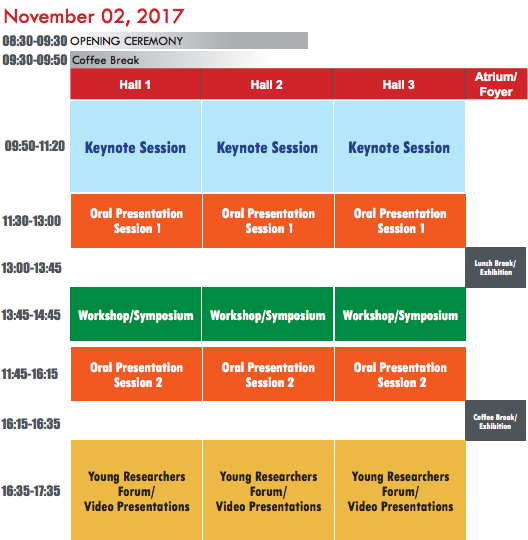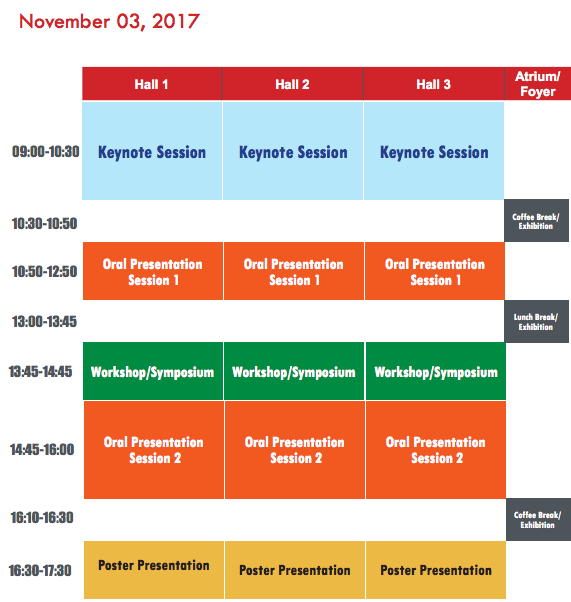 Please contact the event manager Marilyn below for the following:
- Discounts for registering 5 or more participants.
- If you company requires a price quotation.
Event Manager Contact: marilyn.b.turner(at)nyeventslist.com
You can also contact us if you require a visa invitation letter, after ticket purchase.
We can also provide a certificate of completion for this event if required.

NO REFUNDS OR TRANSFER ALLOWED ON REGISTRATIONS
-----------------------------------------------------------------
This Event Listing is Promoted by
New York Media Technologies LLC in association
with Pulsus Group.
http://www.NyEventsList.com
http://www.BostonEventsList.com
http://www.SFBayEventsList.com
-----------------------------------------------------------------
SHU170809CEV
Date and Time
Location
Refund Policy