Anat Hoffman--2016 TOS Talks. Tickets are still available @ door (cash/chec...
Description
TOS Talks Under the Dome is an exciting series of lectures by some of the greatest minds on the national scene today. Great Thinkers cover a range of burning topics to challenge our minds and nurture our souls from the fields of art and culture, ethics, health, religion, science, and politics. On second Tuesdays this April, May and June, three dynamic speakers share their BIG Ideas followed by a provocative Q & A period led by our very own BIG Thinker, Rabbi Sonia Saltzman followed by a light reception with refreshments (included in ticket price). For more information, including dates and times for our related events go to our website.
Volunteering is much appreciated.

TOS Talks is supported by a generous 3-year grant from the E.H.A. Foundation, a philanthropic institution located in New York City devoted to serving education, health and the arts.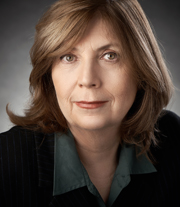 Wednesday, June 8th, 7:30 pm--Anat Hoffman
Cracks in the City of Stone: struggling for pluralism in modern Jerusalem
Anat Hoffman is a world-renowned Israeli activist and a founding member of Women of the Wall, an organization which fights for women's equal access to the Western Wall. Additionally, she is the Executive Director of IRAC (Israel Religious Action Center), the legal and advocacy arm of the Reform Movement in Israel. Today IRAC is the pre-eminent civil and human rights organization in Israel and the leading Jewish organization that advocates on behalf of a broadly inclusive Israeli democracy. Previously, Ms. Hoffman held a seat on the Jerusalem City Council. In 2013, the Israeli newspaper, Haaretz, named her "Person of the Year," and the Jerusalem Post listed her fifth among its list of 50 Most Influential Jews, noting her role in bringing the issue of women's rights at the Western Wall to the forefront of the consciousness of world Jewry. Ms. Hoffman's talk will focus on the struggle of IRAC to create a more pluralistic Judaism and a more appropriate representation - not only for women, but for all of the city's inhabitants. Read about Israel's historic development, that Anat Hoffman played a major role in.

Rabbi Sonia Saltzman

"I believe in the wisdom and beauty of Judaism and hope to inspire others to deepen their relationship to Judaism by offering opportunities to engage with our sacred texts, to experience the richness of prayer and to build a caring and committed community.

TOS Talks is a vital piece in our efforts to grow and learn in our commitment to each other and the outside world. These TALKS serve as a catalyst for conversation within our community and for action that leads beyond the walls of our synagogue."