Anant Labs - Concept to Creation - Workshop - Creating a MVP with Wordpress

Saturday, May 10, 2014 from 12:30 PM to 5:30 PM (EDT)
Event Details
WordPress is the most popular blogging platform in the world. Groupon started as a WordPress site! Did you know you can use it to create a Minimum Viable Product website too? It has the highest marketshare of any single platform for independent websites.
Tools like WordPress are abundant. They allow you to jump start a business concept without knowing any programming. Although this workshop will focus on WordPress, we'll cover the fundamentals and show other examples of tools that can help you create a lean startup today.
This class is intended for those who want to learn and apply the lean startup to a brand new idea. If you are helping someone, please understand that you will need to have prepared content about your idea and have a credit card for nominal expenses related to buying accounts and domains.

Outline of what you'll learn:
Modern Enterprise - Envisioning Success in a Canvas (1.5 hrs)

Review of Customer Development Model (Blank)

Review of Business Model Canvas (Osterwalder)

Review of Lean Startup Method (Reis)

Review of Modern Enterprise Canvas (Singh)

Internet Architecture - Online Software Fundamentals - WordPress (1.5 hrs)

Interface - Creating a Sitemap and Wireframe. Understanding BootStrap Based Themes.

Software - What Does your MVP need to do? What Plugins Can you Buy or Download?

Database - Are you collecting any information? What Plugins can be used to gather information?

Systems - What else? What about the Hosting? Will it Scale? What about email lists? What about Payment? 
What you will walk away with:
A practical understanding of what 'the lean startup' looks like in real life. 

A complete website to aid you in your customer discovery and validation process. 

A curated list of WordPress Hosting, Themes, Plugins, and Resources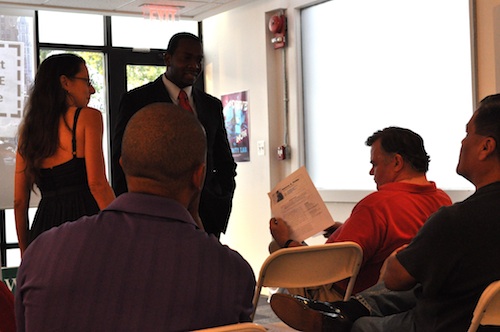 Agenda:
11:30 pm: Hosting / Domain Clinic (Optional)

12:30 pm: Networking 

(Optional)

1:00 pm: Lean Business Fundamentals (1.5h)

2:30 pm: Break

3:30 pm: Online Software Fundamentals (0.5h)

4:00 pm: WordPress Walkthrough - Pages / Posts / Themes / Plugins (1.5h)

5:30 pm: Break 
Preparation & Requirements:
Completed & Printed Homework (attendees will be sent Materials)

Credit Card ( Intend to spend between $15-100 )

Laptop - We will not supply any computers to you.

A great attitude, a passion for your idea, and energy to make it happen.
About the instructors:

Rahul Singh, CEO and Partner at Anant, is a subject matter expert on Content & Knowledge Management Systems having worked with more than 30 commercial and open source systems for the last 15 years. He leads an Internet Architecture firm that helps people build Modern Enterprises.
He has professionally taught WordPress, Joomla, Drupal, and ExpressionEngine to numerous students. Since 2011, he has been conducting a study on the Modern Enterprise. Check out a webinar on "Mastering Service in the Service of Others" in which Rahul explains how Anant practices continuous improvement as a "Modern Enterprise."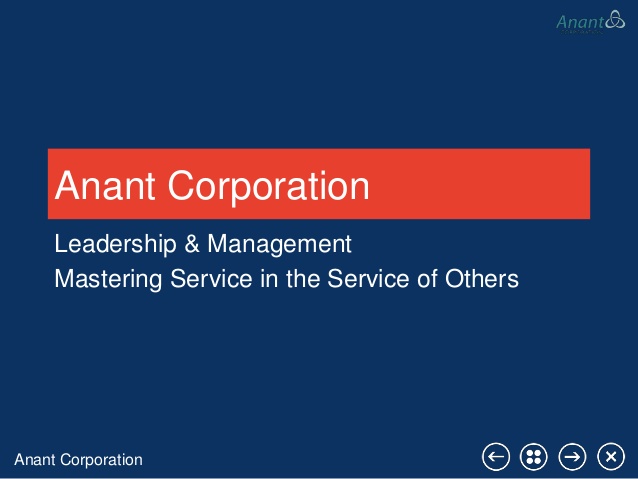 Paul Krysiak, an Internet Architecture Analyst at Anant, is a front and back end engineer with experience in WordPress, Joomla, and several other open source and SaaS Systems. He has professionally built and managed several sites. He will be assisting Rahul with the hands on portion of the class.
When & Where

Anant Corporation
1010 Wisconsin Avenue #250
Washington, DC 20007


Saturday, May 10, 2014 from 12:30 PM to 5:30 PM (EDT)
Add to my calendar
Organizer
Anant Corporation
Anant Corporation specializes in technology modernization services for enterprises. Our goal is to improve your operational efficiency and enable technology-based capabilities which provide new value and help you more deeply engage your stakeholders. We leverage web portals, search technology, and the integration of SaaS products; and have expertise in data warehousing and migration, working with legacy systems, e-commerce platforms, customer relationship management software (CRM), and much more. Let us show you what's possible! Contact us and let's explore what you could accomplish with your modern enterprise.
Anant Labs - Concept to Creation - Workshop - Creating a MVP with Wordpress