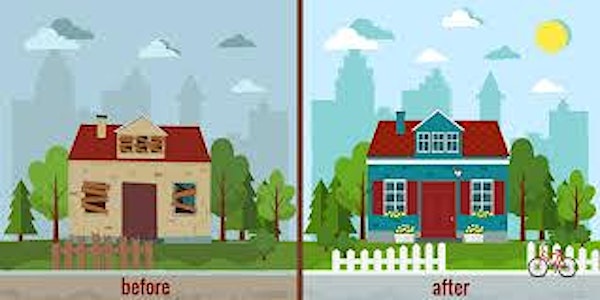 Analyzing Real Estate Investments
This is a brief intro to mastermind groups which focus on real estate investing, small business ownership, and financial literacy.
About this event
Have you always wanted to learn to fix and flip houses but aren't sure where to start?
Our community uses the mastermind principle along with education to help people reach their real estate investing goals. Saturday property tours are most often at single family fix and flip properties although they may be at a rental, a multifamily fix and flip, a commercial building, or a virtual overview of our notes mastermind which buys notes and properties all over the country.
If you want to learn to fix and flip properties, come spend some time with us and find out how we can help you reach your goals!!
This event is a community event by students of the Renatus education and open to guests.