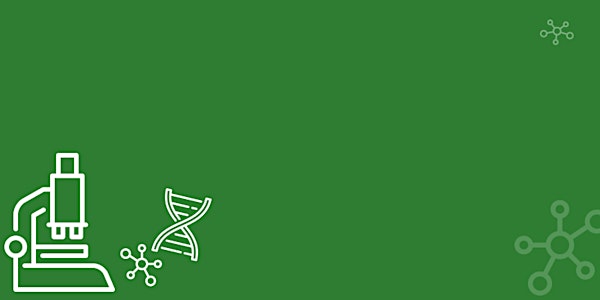 Analytical Instrument Qualification and System Validation
2-Day Virtual Seminar Analytical Instrument Qualification and System Validation
About this event
Date: Nov 16-17, 2022.
Time: 12 PM ET to 4 PM ET
Duration: 8 hours, 4Hrs/Day.
Level: Intermediate to Advanced
Group Packages: Please contact ben@complyrules.com
Analytical equipment should be qualified, and computer systems should be validated to demonstrate suitability for their intended use. To be acceptable to regulatory authorities, electronic records must comply with 21 CFR Part 11, Annex 11 to EU GMPs and more recent data integrity guidance. Recent EU and FDA reports demonstrate that qualification, validation, and electronic records are priority areas for inspection. A large number of FDA warning letters and the frequency of EU enforcement action in these areas demonstrate that companies sometimes struggle to understand or implement the regulations.
This 2-day course guides attendees through equipment qualification, calibration, and computer system validation processes from planning to reporting. It also explains regulatory requirements in these areas, including EU and US GMPs, as well as data integrity guidance documents from national and international regulatory bodies.
The course not only ensures a full understanding of the regulations and guidelines for equipment and records but helps attendees to develop a risk-based approach to compliance. Interactive exercises will be dispersed into and between the presentations.
Learning Objectives:
Learn about the regulatory background and requirements for equipment qualification according to USP <1058> and computer system validation according to GAMP 5
Be able to explain the difference between equipment calibration, qualification, and system validation
Learn which equipment/systems need to be qualified or validated
Be able to allocate equipment and systems to USP <1058> and GAMP 5 categories and to design and execute qualification/validation protocols accordingly
Understand the logic and principles of instrument qualification and system validation from planning to reporting
Be able to develop a qualification and validation strategy
Understand how to archive raw data from hybrid systems: electronic vs. paper
Be able to define and demonstrate regulatory compliance to auditors and inspectors
Be able to develop inspection ready documentation
Learn how to ensure, document, and audit the integrity of GMP records
Who Will Benefit:
IT/IS managers and system administrators
QA managers and personnel
Laboratory managers and supervisors
Analysts
Validation specialists
Software developers
Regulatory affairs
Training departments
Documentation departments
Consultants
Important: Please plan to bring a multidisciplinary group from your Company to gain the most from this very important seminar.
In-Person Seminar going Virtual with increased learner satisfaction.
Yes, attend this seminar from anywhere. We are making it real and more interactive – Here's a sneak peek:
Our enhanced delivery process and technology provides you with an immersive experience and will allow you to access:
The real-time and live presentation as in in-person events
Private chat for company-specific conversation – the same as you would get in an in-person seminar
Opportunities to connect with your peers to share knowledge at different times and have group discussions
Live workshop activities
Live Q&A during the event and offline Q&A assistance after the event
As usual more content, activities and case studies and now adding homework for a comprehensive understanding
Additional service: (Personalized session)
We also do various similar customized events for our clients and it is specially tailored as per the client's requirement. We arrange calls between clients and our course instructors to better understand the training requirement and accordingly a training program is designed. The course duration ranges between 90 Mins and 12 hours. Most 6 hours and 12 hours of classes are split into 2 to 3 days considering customer convenience.
We have 500+ consultants who are associated with us and each have their own specialization example GxP, GMP,GLP, 21 CFR, Computer system validation, FDA Audit & Inspection, Bioassays, Design Control, Data Integrity, FDA regulation, Clinical compliance, and almost everything that falls under Risk, Quality and Compliance arena in the Life Science industry.
If you think that your team needs some kind of boost, update or refresher in Risk management and Regulatory compliance then let me know and we can design a highly cost efficient program for you.