About this Event
The job fair is primarily for Youth 16+, but is open to all ages.
Employers interested in participating should register on Eventbrite. Please note that this registration is not a final confirmation.
Limited Space is Available.
Confirmed employers will receive a notification email explaining further details. Please note that the actual event is from 9am-12pm; however, employers will be permitted to arrive at an earlier start time to set up their booth. This event is free to participate.
For questions or further information, employers should contact:
Anthony Sandoval
(714) 765-4349
asandoval@anaheim.net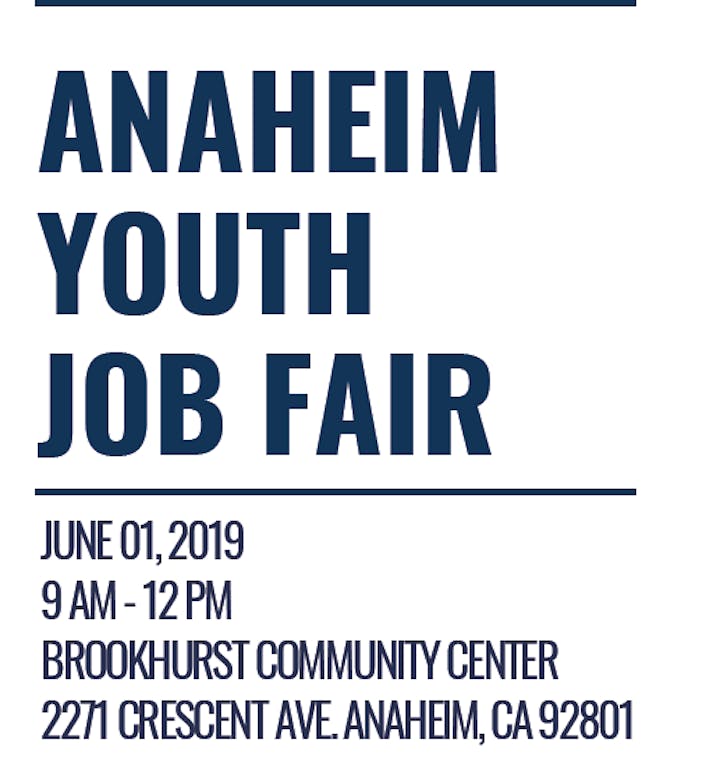 Visit and follow our social media sites.
AWC Website:
www.anaheimworkforce.net
Facebook:
https://www.facebook.com/anaheimworkforceconnection
Twitter:
https://twitter.com/AWConnection
Anaheim Workforce Connection (AWC) is the City of Anaheim's Workforce Development Division. AWC is a proud partner of America's Job Center of California.