Sales Have Ended
Registrations are closed
Sorry, registration for this event is now closed. ;(
Sales Have Ended
Registrations are closed
Sorry, registration for this event is now closed. ;(
About this Event
Are you aware that Kiplinger published a report that Real Estate Investors are the #1 target of the IRS this year?
Kiplinger estimates 64% of all investors holding 3 homes or more or doing 3 or more real estate transactions will be audited this year alone. That's HUGE! Big tax cuts mean more eyes on you to see you are staying compliant.
That is why we are hosting a community outreach event for investors in your area
We are holding ONE-DAY-ONLY Workshop for Real Estate Investors in the Anaheim area teaching investors how to truly benefit from the new tax cuts as well as how to legally virtually eliminate state income tax like the major corporations in your backyard do. At the same time teaching you how to make more and keep more of your hard earned money, obtain capital to market and expand your business while putting more money in your pocket period.
This is a workshop, this is not a pitch festival, so if you want to be sold something you're going to be extremely disappointed.
We had a sponsor come in and purchase a bundle of tickets for this event and we have a few sponsored tickets left to give away. You need to act fast as we only have a limited number of sponsored tickets available.
We will be hosting Workshop 6:30 p.m. to 9:30 pm Wednesday, August 14th, 2019 and we invite you to come and be our guest. This is a one day event. We are flying in to do this event and pick one city a year to offer this workshop. You don't want to miss this event!
Simply put, this event is intended to deal with the frustrations ALL investors face day to day!
WHAT YOU WILL LEARN AT THIS EVENT
How to legally buy and sell ANY type of real estate 100% tax free and with the blessing of the IRS! (NO it is NOT a ROTH);
​Exploit the myths and misinformation out there on how to TRULY protect your investments and massively reduce your tax liability;
​How your CPA is probably your #1 liability and why;
​How to obtain funding to invest regardless of your FICO SCORE;
​How to create plans for business owners that are superior to ANY government program without having to include your employees;
​How to LEGALLY virtually eliminate Missouri state income Tax the very same way some of the largest corporations do in your same state
​All This And Much More...


Big tax cuts mean more eyes on you to make sure you are staying compliant. Small Businesses already are burdened with heavy taxes and less deductions than ever before. Now the IRS is looking for more...
We fight for the underdog, that is why we are hosting a community outreach event for Real Estate Investors in St. Louis on Thursday, August 1st at Tri-County REIA, Keller Williams Realty West Partners, St. Louis from 6:00 - 8:00 PM.
This event is right in your back yard and all Real Estate Investors are invited to attend with a COMPLIMENTARY GUEST PASS. We will then reserve a seat for you so long as they are available and we WILL sell out shortly after you receive this email. You need to act quickly…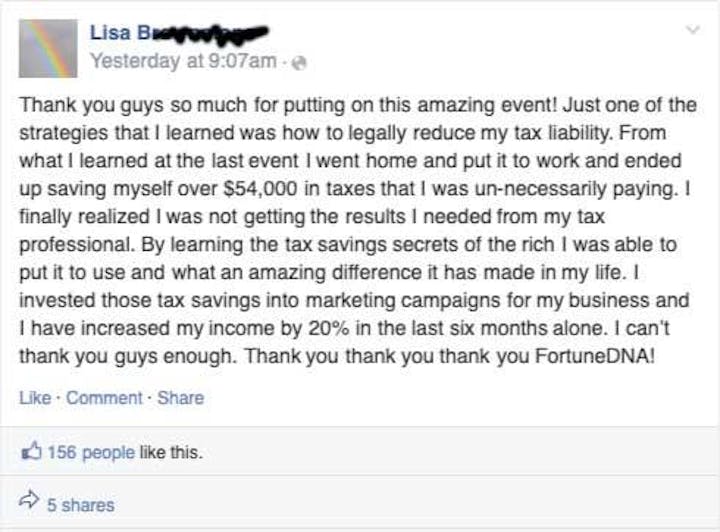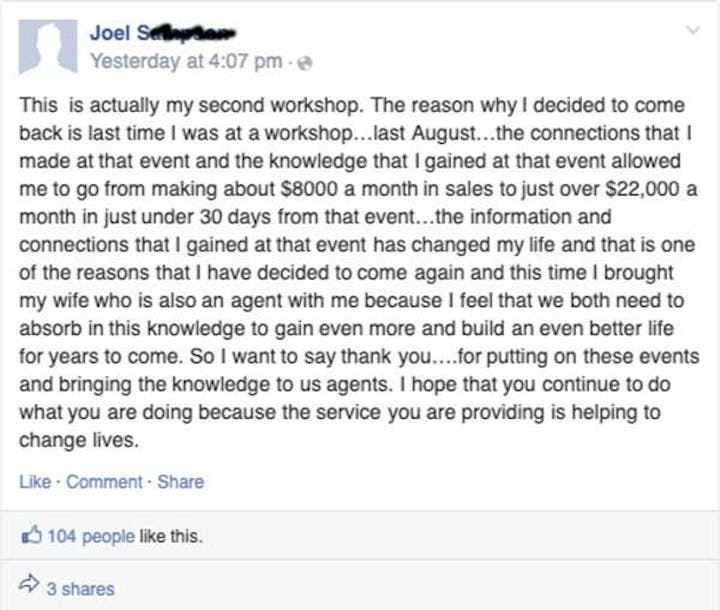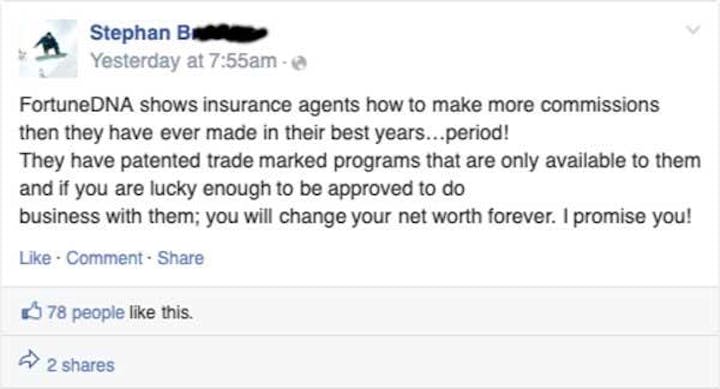 Fortune DNA is a company built and run by true entrepreneurs. Real life business owners who know and understand business and have experience starting and running a successful business.
How much more profitable could you be if you had a group of powerful seasoned entrepreneurs in your corner? We recognize that growing and protecting your wealth requires much more than just a savvy estate plan.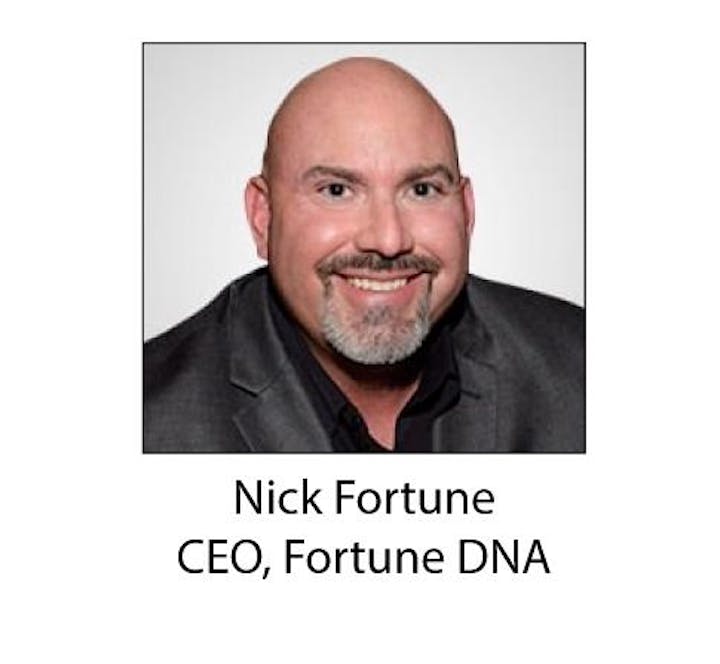 Nick Fortune is an inventor and intellectual creator for many asset protection and wealth strategy patents. He is a frequent guest on a variety of talk and news shows. For the last 22 years, Mr. Fortune has spoken for some of the largest real estate gurus and wealth building organizations in the world and continues to be an advisor to the same.
Nick is the CEO of The Fortune Law Firm, a 31-year national conglomerate encompassed of legal, tax, financial, and business consulting professionals.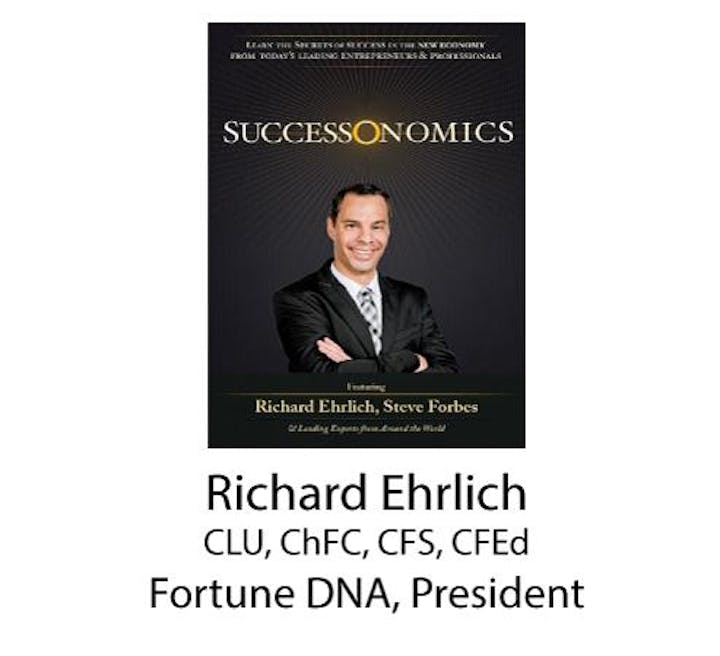 Richard Ehrlich started his career as a financial advisor with the prestigious firm of Drexel Burnham Lambert, working with Wall Street Geniuses David Kay & Leon Black. After years of working on Wall Street Richard did the unthinkable and moved out of the corporate sector, and founded the Secure Wealth Planning Group in Boca Raton, FL.
Richard is a well-known financial educator and author. He has contributed to various media outlets and was interviewed on the Consumer Advocate show hosted by Emmy award winner Nick Naton.