Description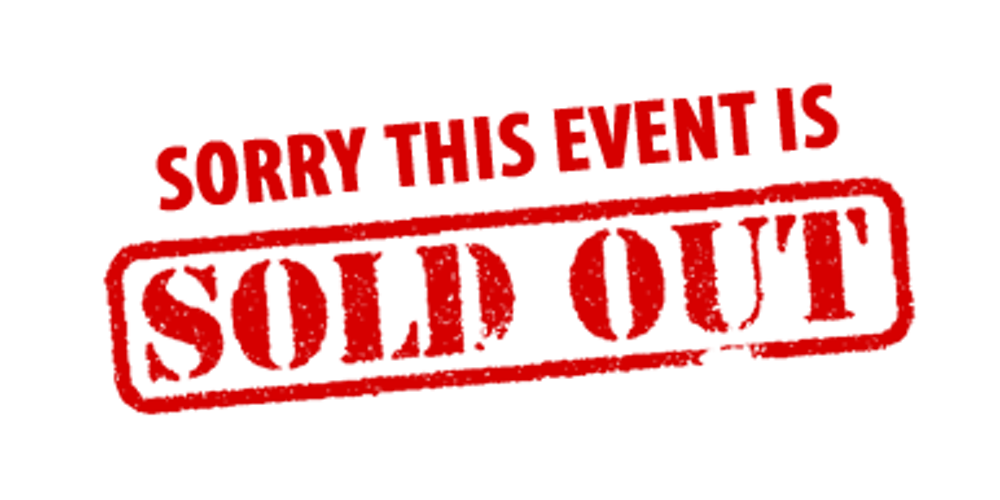 Join us as we invade Anaheim and showcase dodgeball in front of a live audience of fresh faces. As part of The Fit Expo 2019 The World Dodgeball Society will be sharing dodgeball with the masses via a Co-ed no-sting tourney on Saturday and a Co-ed Foam tourney on Sunday. Rep your team, city, league while you help show people what dodgeball is all about. Sign up your team today! Registration includes entry into the Fit Expo.
The Saturday No-Sting Tourney is teams of 10 w/ a minimum of 3 females on the court, rosters up to 12 allowed

The Sunday Foam Tourney is teams of 8 w/ a minimum of 2 females on the court, rosters up to 10 allowed.
---

Saturday: No-Sting Division
10am No-Sting player check-in and warm ups
11am Co-ed No-Sting 10 vs 10 Tourney (Round Robin)
Co-ed No-Sting Elimination Round to follow
Sunday: Foam Division
9am Foam player check-in and warm ups
10am Co-ed 8 vs 8 Tourney Round Robin
Co-ed No-Sting Elimination Round to follow
Space is limited for both days. We excpect both days to sell out so please register your team promptly to guarentee entry.
All times subject to change
Peer reffing will be utilized throughout the tournament.
All dodgeball will be taking place on a hard surface (polished concrete, the same surface as the LA, Bay Area, Philly and Chicago events), so make sure to pack your kneepads.
---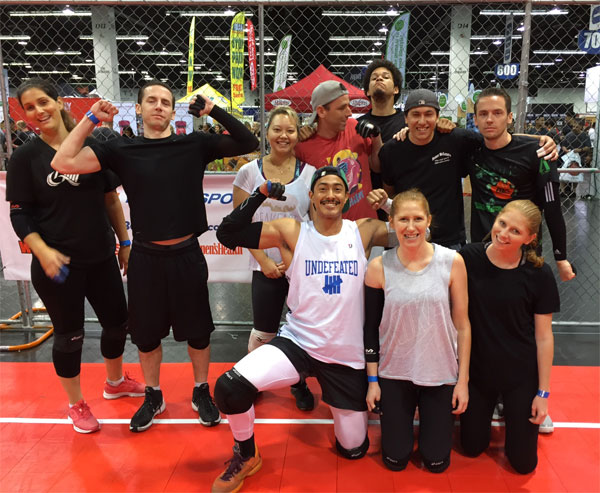 CO-ED 10 V 10 No-Sting Tourney - SATURDAY @ 11am
Co-ed 10 v 10 No-Sting Tourney on Saturday at 11am! Teams will have a minimum of 3 females on the court to start each game. Rosters of up to 12 players may be carried. Winning team takes home the prize.
Early bird registration is $250 per team.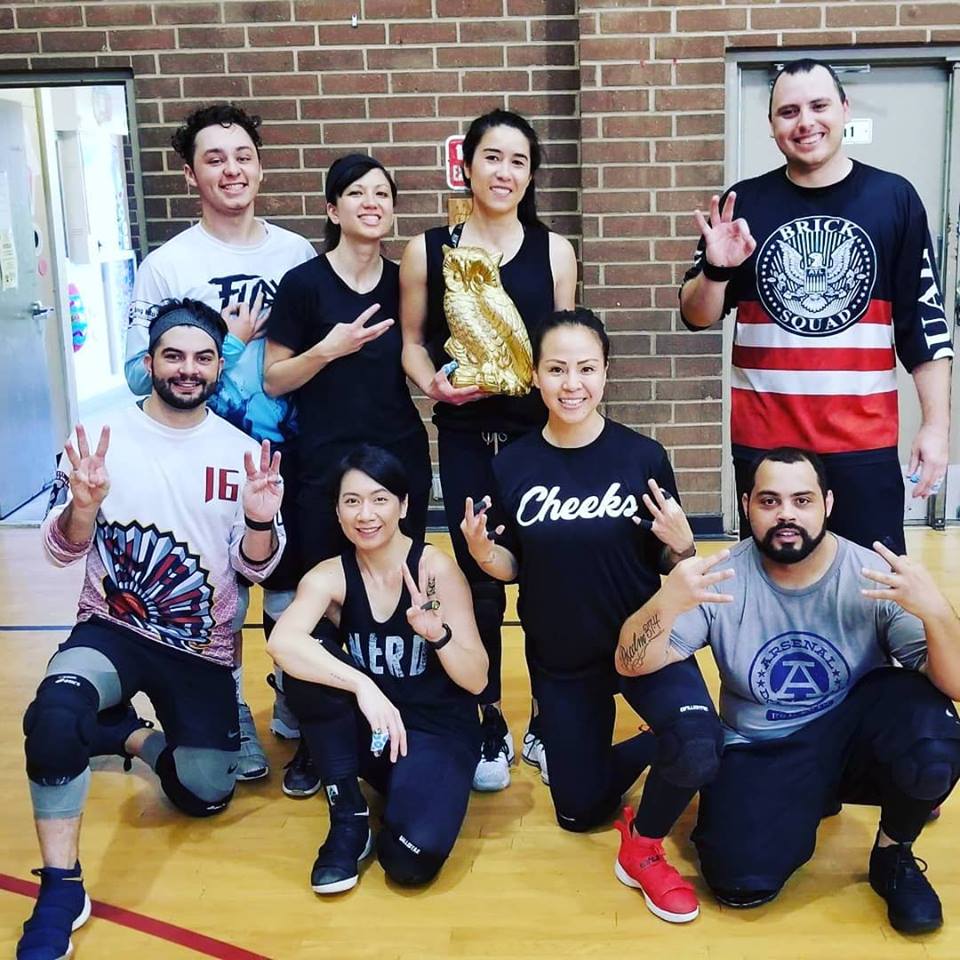 Co-ed Foam 8 vs 8 Tournament
Co-ed Foam Tourney - SUNDAY @ 10am
Co-ed Foam Tourney on Sunday at 10am! It's a 8 on 8 tournament with 7 inch balls. Teams must have a minimum of 2 females on the court to start each game. Round robin to be followed by a seeded elimination round.
Early bird registration of $200 per team.
The weekend will showcase dodgeball at an event attended by an estimated 20,000 people.
---
FAQs
What are my transport/parking options getting to the event?
Paid parking is available at any of the Convention Center Car Parks, but Car Park 4 on West Street is the closest to Hall D. Carpool and Ride Share are encouraged. If you are staying at a nearby hotel a shuttle bus goes from most to the Convention Center.
Are spectators welcome?
Yes, they must purchase a FitExpo ticket for each day attending. Print this coupon and bring to the door to save. The FREE samples and watching Billy Blanks alone are worth the price of admission.

(right click 'open image in new tab' to bring up the full size for printing)
Can I go in and out? Is there food?
Yes, you will be allowed to go in and out. There are food options both inside the convention center and just outside. Tons of free samples too! Sorry no coolers, but water bottles and whatever you can get in inside your gym bags should be cool.
What can/can't I bring to the event?
Bring a gym bag with all your gear.
Where can I contact the organizer with any questions?
Can I update my registration information?
Sure you can do so up until May 28th
Organizer of Anaheim Dodgeball Championships 2019
Established in 2003, the World Dodgeball Society is a friendly, neighborhood, adult, co-ed community centered around, but not limited to dodgeball (yeah, maybe you saw us hosting a pie eating contest or water balloon toss).
We believe that all fun-loving folks should be able to have a ball. Whether this is via dodgeball leagues + tournaments, Guinness World Records, music festivals, charity events, comedy show benefits or pretty much anything fun under the sun - we'll be there! http://worlddodgeballsociety.com/