Anaheim, CA: Promise For Palestine Fundraising Dinner with Mohammed Assaf

Sunday, December 3, 2017 from 6:00 PM to 10:00 PM (PST)
Event Details
Promise For Palestine Fundraising Dinner with Mohammed Assaf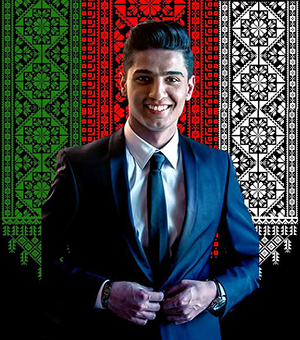 Ladies and Gentlemen,
As promised, and foretold, the Promise for Palestine event with Mohammed Assaf & Linda Sarsour is SOLD OUT. We are not accepting any waitlists tickets at this time. You may send your ticket requets to nriaz@irusa.org with a dua and we will see what happens, BUT, if you really want to attend, and support this cause feel free to commit your pledges and donations. 
A sentence of hope for those who really wanted to attend, I have a few seats left for this same event, the following night, December 4th, in San Diego CA. Follow this link and you just might snag a few seats! Thank you and see you soon!
Link for Event in San Diego, on Monday, December 4th, 2017 at the Marriott Mission Valley. 
https://www.eventbrite.com/e/san-diego-ca-promise-for-palestine-fundraising-dinner-with-mohammed-assaf-tickets-38634526910
---
CONTACT INFORMATION 
Nadeem Riaz | nriaz@irusa.org
National Tour Management & Sponsorship
Daud Mohmand | dmohmand@irusa.org


Islamic Relief USA is a community of humanitarians–staff, volunteers, affiliates, supporters, partners, donors–who have been working together for a better world for nearly 25 years.
In 1993, Islamic Relief USA became an independent (and legally separate) member of a global family of collaborating relief organizations that share a common vision, mission and family identity—connected through the use of the "Islamic Relief" name. Islamic Relief USA operates seven regional offices in the United States: in northern California, southern California, Illinois, Florida, New Jersey, Texas and Virginia, which is its headquarter location. These IRUSA offices have been serving to educate, inform, and raise awareness about our various relief and development projects for years. Additionally, IRUSA holds seminars, banquets, concerts, and other public awareness programs across the country to help fund domestic and international projects.
Have questions about Anaheim, CA: Promise For Palestine Fundraising Dinner with Mohammed Assaf?
Contact the organizer