About this Event
Anacostia High School's environmental science students have been working hard to reduce their natural resource use and, subsequently, their ecological footprints! Join us as they present their lab reports including extrapolated data analyses of the effects of their lifestyle changes. Please note that you MUST register for a ticket to gain entry to this event! We can't wait to see you!
Help us spread the word with this shortened event link: https://bit.ly/2FvyeHG
Questions? Concerns? Please email organizer and teacher Ms. Molly Mus at molly.mus@k12.dc.gov.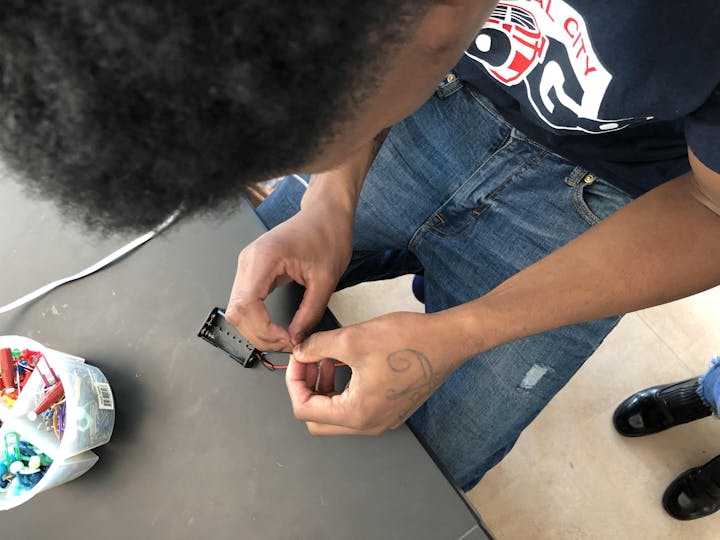 Above, a student builds a solar-powered phone charger for his project.