ANAb2bPhilly | Virtual Panel – 2022 B2B Marketing Predictions
Join the ANA for an interactive discussion, diving into the annual Sagefrog Marketing Mix Report, revealing this year's top trends and tacti
About this event
It's 2022! A new year full of promise, but given the lingering pandemic, unpredictable once again. Marketing has never been as crucial of a function for companies as it is today – due in part to our ability focus on growth, ability to be nimble and make an impact.
Join the ANA for an interactive discussion, diving into the annual Sagefrog Marketing Mix Report, revealing this year's top trends and tactics for the year ahead.
We'll reveal how Philly-area marketers have shifted strategies from last year to now, so you can start the new year off strongly.
Topics to be discussed will include:
Budgets: The top areas of marketing spend, and are budgets getting bigger or smaller?
Event Marketing: Are live events coming back, or can we expect mostly virtual and hybrid?
Social Media: What are the most used channels?
Marketing automation: Who's using what and how?
And much more!

Register for our free virtual event now.
All are welcome to join this event; you do not have to be a current member. And don't be shy if you haven't attended an ANA event before - invite a friend along and join in!
DATE AND TIME Thursday, January 27, 4:00PM - 5:30PM
Thank you to our sponsors, The Search Guru and Godfrey!

Launched in 2004, The Search Guru is a boutique-sized distributed model digital agency made up of subject matter experts with deep and diverse experience. Areas of expertise include Content Marketing, SEO, CRO, Paid Search, Social Media, and Training.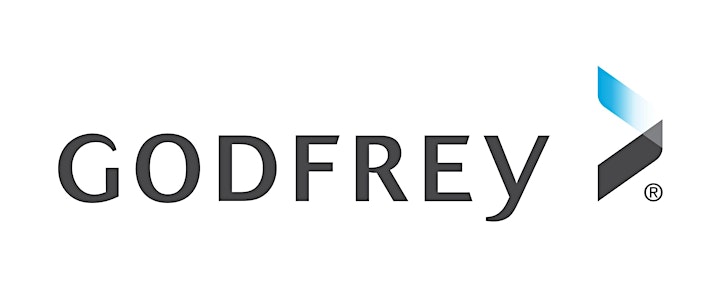 About Godfrey: We're a full-service business-to-business marketing agency, and we love working with companies that make stuff. Really complex stuff like machinery, components and chemicals. Our team is engineered to extend yours and help you deliver the very best B2B marketing in your complex industry. Learn more and continue the conversation @GodfreyB2B.
Organizer of ANAb2bPhilly | Virtual Panel – 2022 B2B Marketing Predictions
Philadelphia's Only Association Devoted Exclusively 
to Excellence in B2B Marketing
The Philadelphia chapter of ANA Business Marketing is recognized as the premier professional association for business to business (B2B) marketers and a leader in advancing B2B marketing practices. We enrich the professional lives of our members by offering unparalleled opportunities for education, networking, recognition and exclusive access to industry resources and services.