An Ounce Of Prevention - Child Safety Workshop by Pattie Fitzgerald
Actions and Detail Panel
An Ounce Of Prevention - Child Safety Workshop by Pattie Fitzgerald
Tue, February 21, 2017, 6:30 PM – 8:30 PM PST
Description
An Ounce Of Prevention - Child Safety Workshop by Pattie Fitzgerald
RSVP HERE: https://www.eventbrite.com/e/an-ounce-of-prevention-child-safety-workshop-by-pattie-fitzgerald-tickets-29876248664
As a mom, I want to make sure my children are safe from harm. Frankly, the world really scares me right now. That is why I reached out to Pattie Fitzgerald to do a parents' workshop to teach us how to keep our children safe from harm by strangers and even those adults that they know.
"An Ounce of Prevention" runs approximately 90 minutes to 2 hours and teaches parents about: the myth of stranger-danger, "tricky people", recognizing red flag warning signs, keeping kids safe around people you know, don't know, or know a little bit, establishing healthy boundaries, and ways to communicate with your child about safety issues in a non fearful and effective manner. She also covers common sense solutions to things like playdates, sleepovers, after school activities, camps, etc.

Features include:
» Understanding Megan's Law
» 10 Family Safety Rules
» 20 Prevention Tips, Guidelines, & Skills to teach our children
» 'Stranger Danger' vs. 'Familiar Danger'
» 10 Red Flags, Warning Signs, and Common Tricks used to lure children
» A thorough explanation of Boundaries
» Ways to begin the dialog with your children in a non-fearful manner
This is a workshop for adults only as it contain mature materials.
The fee for the session is $40 per person or $60 per couple. The fee for the session is $40 per person or $60 per couple, Prepay via PayPal to pattie@safelyeverafter.com
SPACE IS VERY LIMITED so please RSVP ASAP and cancel if you are not able to make it so somone else can have your spot. Please arrive before 6:30pm so we can start promptly and limit interruptions.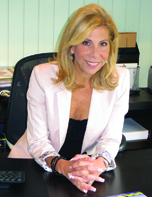 Pattie Fitzgerald, founder/author
"No Trespassing – This Is My Body!"
Pattie Fitzgerald has been successfully teaching Child Predator Safety Awareness since 2001. She is the founder and creator of Safely Ever After, Inc. and provides effective, non-fearful safety workshops, seminars, and keynote speeches at schools, community organizations, churches, and corporations throughout the United States. She has trained many crime prevention educators and children's advocacy groups with her specialized programs, curriculum, and educational materials. Learn more about Patti and visit website here: http://www.safelyeverafter.com/