Description
Alternative facts and fake news have complicated our trust in the Fourth Estate, but has our media ever been truly objective and democratic? Join BHS and the Social Science Research Council for a discussion that challenges that notion and explores America's long-standing romanticizing of what the media is and how it functions. Race, gender, and power have always played an essential role defining the news we serve to the public. We'll look at the people who have benefited from this - and those who have been harmed - with SiriusSM host and former New York Daily News columnist Karen Hunter; Kim Gallon, founder and director of the Black Press Research Collective and assistant professor of history at Purdue University; and Andie Tucher, director of Columbia Journalism School's PhD program who is currently working on a book about the history of fake news. Moderated by Kathryn Cramer Brownell, associate professor at Purdue whose work focuses on the how media and popular culture influence American political institutions.
Offered as part of BHS's ongoing programming collaboration with the Media and Democracy program of the Social Science Research Council.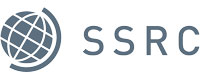 For questions about this event or other inquiries, contact our Visitor Services desk at 718-222-4111, ext. 250.
An Objective Media—Fact or Fiction?
Wed, May 15
Doors: 6:30 pm
Event: 7:00 pm
$10 General Admission / $5 for Members

BHS Members: Members receive up to 2 discounted tickets! To attend this event at the discounted rate, click "Enter Promotional Code" and type in the code you received by e-mail. Forgot the code? Call the front desk at 718-222-4111.
REFUND POLICY: Brooklyn Historical Society requires 24 hours notice before the date of the event to refund a ticket. No refunds are provided after that point. No refunds are provided on the day of the event and all subsequent days.
Brooklyn Historical Society public programs are made possible by the New York State Council of the Arts with the support of Governor Andrew Cuomo and the New York State Legislature; and, in part, by public funds from the New York Department of Cultural Affairs in partnership with the City Council.