Description
Class Dates & Duration
November 14th - 6:30 PM to 9:30 PM
December 2nd - 9:30 AM to 1:30 PM
December 5 - 6:30 PM to 9:30 PM
Class Description:
Kumiko is the refined lattice work found on Japanese fusuma (sliding doors) , shoji (papered lattice screen doors) and ranma (decorative transoms). The beauty of kumiko requires a high degree of intricacy and precision to make small pieces of wood fit together without the use of nails or glue. Stunning designs are portrayed through a great variety of patterns, patterns repeated, and combination of different patterns.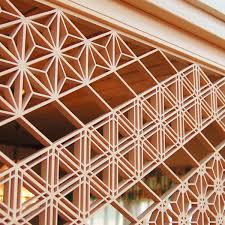 Woodworkers today are making use of kumiko to add elegance to modern furniture and boxes . This short introductory course will provide students with an overview of the techniques, tools and jigs necessary to accurately construct kimiko. Students will learn to make the exacting cuts required to create the traditional hemp-leaf (asa no ha) pattern. Making kumiko requires special jigs to achieve the precise angles needed to assemble the pattern. Each student will be provided custom made kumiko pattern cutting jigs, which are available for sale after the class. Each student will leave with a completed kumiko trivet.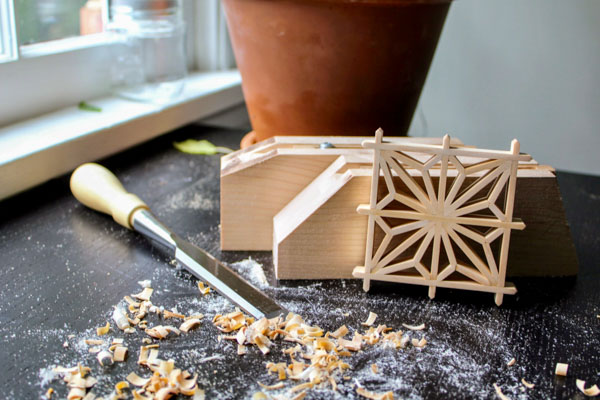 This course provides an excellent foundation for creating additional patterns at home and for other RVA Woodworks Shop classes that incorporate kumiko as a decorative technique.