Description
Data Science has become one of the biggest buzz words in technology. We will talk about what exactly is meant by creating a predictive model for data science. What the data looks like, how to format it, what a model is, and how to validate that model so that it makes a worthwhile prediction. It will also go into pitfalls of data science and things to look out for. The talk will be mostly non-technical but a demonstration will be given on code going from a data file to predictions. The code will be in Python, making use of the libraries Scikit-Learn and Pandas.
About the Speaker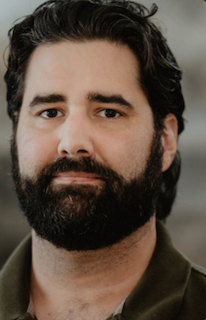 Dan Rupp is a data scientist instructor at Galvanize, where he also completed the Data Science Immersive program. After working in the healthcare industry in a prior role, he saw how hospitals had access to tons of valuable data, but it wasn't being used to judge the efficacy of treatment plans and drug prescriptions or to find cheaper alternatives. That ignited his journey into the data science field. When he's not teaching, Dan spends his time exploring better ways of handling missing data and recommender systems.
Arrival
Take the elevator up to the 2nd floor and sign in at reception.
Doors open at 6:15.

Entrance to the Galvanize building is on Nueces and the corner of 2nd in downtown Austin.
About our Sponsor
Galvanize is the premiere dynamic learning community for technology. With campuses located in booming technology sectors throughout the country, Galvanize provides a community for each the following:
Education - part-time and full-time training in web development, data science, and data engineering

Workspace - whether you're a freelancer, startup, or established business, we provide beautiful spaces with a community dedicated to supporting your company's growth

Networking - events in the tech industry happen constantly in our campuses, ranging from popular Meetups to multi-day international conferences
To learn more about Galvanize, visit galvanize.com.