Actions and Detail Panel
An Intro to Inspired Living with Feng Shui in DENVER
Sun, December 11, 2016, 3:00 PM – 5:00 PM MST
Description
An Intro to Inspired Living with Feng Shui
Learn how simple Feng Shui practices can help you create more conscious love sex and passion, more dynamic and creative work, a deeper connection to your life purpose and passion, a fatter wallet and bank account, better communication, and so much more! Remove any obstacles both material and mental, and create more health, wealth and happiness.

An Intro to Inspired Living with Feng Shui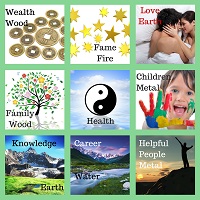 We are always being affected by our environment. The architectural designs and the placement of our stuff will either create a positive, uplifting energy in your space, or create a home that depletes your energy and leaves you feeling agitated, stressed and sometimes even poor.
In this two hour intro workshop to Feng Shui you will learn:
The Feng Shui Bagua – the energy map of your home and how to apply it to your home


The nine Feng Shui energy vortexes in your home that affect the nine values of your life

How to lay the Bagua on your floor plan and locate the nine life energy values in your own home

Do you have missing energy or extra blessings in your home – learn what this means… and…

How to cure a missing area in your home to bring that energy back into your life

How the energy of you home is affecting you, either positively or negatively

A few simple Feng Shui adjustments that may create more love, success, happiness, wealth, creativity, and abundance in your life.
*** Sketch the floor plan of the main level of your home and email it to me for potential use in the workshop.
For the best results bring your floor plan for use during the workshop and apply all your learn to your own home.
Please also bring a highligher and a pen, and a RED ENVELOPE with a coin in it. Please write your name on the envelope.

Space is limited to just 15 students. Please register early!
Questions: email Nicolette - nicolette@inspiredlivingfengshui.com