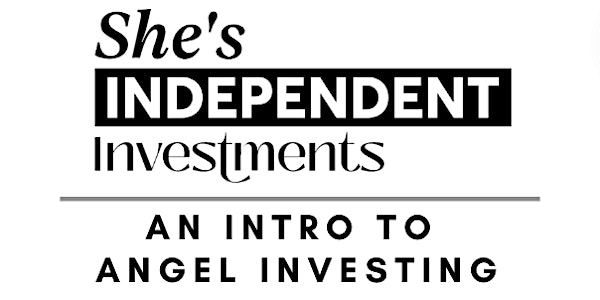 An Intro to Angel Investing + How to get involved!
We'll present an overview on angel investing and thinking like an investor along with ways to get involved.
About this event
Are you interested in learning about angel investing and potentially getting involved?
In this free talk we'll walk through the basics, a typical investment cycle, and discuss ways to get involved. Plus, why you should start thinking like an investor even if you aren't ready to write checks today.
Who are we? Investors with wall street, angel and private equity investing, and growth technology startup experience.
Why do we invest? The equity ownership gap is real. Women own just 43 cents compared to every dollar owned by a man. And less than TWO PERCENT of venture financing goes to women-owned businesses!
This event will be offered as a hybrid format for virtual attendance as well as offer a select group to join offline in Boulder, CO (at Sweater Ventures located at 2000 Central Avenue.) Email us if you'd like to confirm an in-person spot!
Looking for more? Check out our introduction to investing series and our investment group.