An Intimate Wine Tasting with Craig and Vicki, Owners of Maryhill Winery
Description
Be sure to get your tickets to this event. Check out the EXTRAS Maryhill is giving if you attend!
Stacey Lavin

Cordially invites you in this exclusive invitation to an evening of casual elegance featuring:
An intimate six flight wine tasting including a souveniour wine glass for the wine enthusiast exclusively featuring:
Maryhill Winery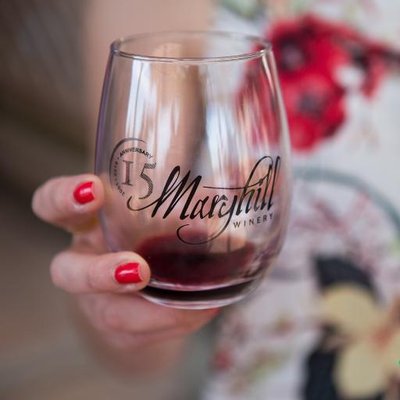 Guests will be treated to a
Meet and Mingle with the owners of this prestigious winery, Craig & Vicki Leuthold
A rare opportunity to personally experience the 1902, 14,000 square foot refurbished Lavin Hospitality Mansion
Live music provided by Nic Vigil surrounded by the rose gardens
Tray passed appetizers and Delightful small plate Asian fusion cuisine consisting of chicken-cilantro wontons drizzled in savory teriaki, grilled tropical toasted almond chicken, asian meatballs, and jasmine rice
Maryhill Winery Owners will host the six flight tasting consisting of Albarino, Chardonnay, Rose, Sangiovese, Cabernet, & Reserve Grenache. Additional glasses of wine will be available for purchase for $7. Beer will also be available for purchase.
Guests will receive one complimentary wine tasting for 2 at Maryhill Winery's new Spokane Tasting Room, opening this Fall

Premium Wine Club Members receive an additional 10% off entire purchase

Guests receive 50% off Premium Wine Club membership fee when signing up

Raffle tickets will be given to each attendee. Prizes include several signed bottles of Library wines and a tasting tour at Maryhill Winery for 8 people.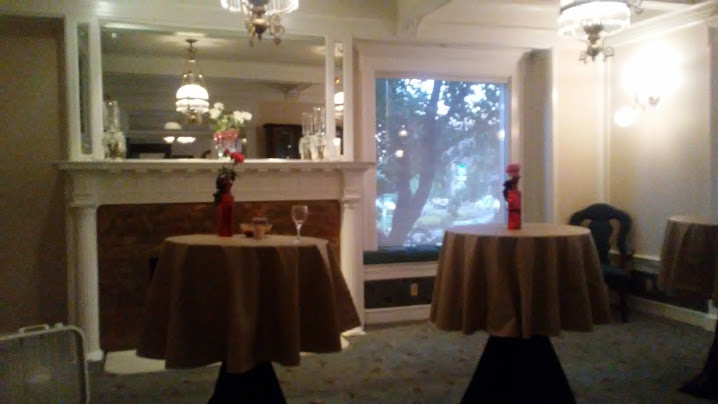 Lavin Hospitality Mansion, LLC.

508 West 7th Avenue

Spokane, WA 99204
Event is for Adults aged 21 years and older
Ladies we kindly request no spiked heels for lawn seating
Onsite Parking is free
A portion of the proceeds will be donated to charity
Please Drink Responsibly. Stacey Lavin and Lavin Hospitality Mansion, LLC are not liable for any loss, damage, injury, including death as a result of negligence due to irresponsible drinking.


History of the Lavin Hospitality Mansion
The historic residence where R.B. Patterson, founder of the Crescent Department Store, lived with his family was built in 1902 for $35,000. It was one of the most elaborate, expensive homes at that time with four stories, seven bedrooms, four fireplaces and nine bathrooms. It was constructed in the "basic box" style, but what makes it outstanding is the Mediterranean-influenced terra cotta decorative work around the windows. When Patterson died in 1924, the mansion was sold to Senator and Mrs. Dill in 1927. Senator Dill is best known for procuring funds and was instrumental in building the Grand Coulee Dam on the Columbia River. After World War II, 1947, the mansion was divided into 19 apartments for returning servicemen and their families. In 1976, Dr. Joseph Lavin bought it and began restoring the building, converting it into a professional office building. The original seven carriage houses were removed to make room for 42 parking spaces on the property. In 1986, Dr. Lavin's son, Stacey purchased the structure and continued to refurbish the mansion. Today the grounds of the 14,000 square foot mansion is adorned with 300 rose bushes, and its outer structure is comparable to its original state.
Here are a few fun photos from our last private wine tasting event at the Lavin Mansion: