Description
Join Us for a Night of Mini 1 on 1 Sessions done different!
Facilitated by Elizabeth Gillis, Certified BodyTalk Practioner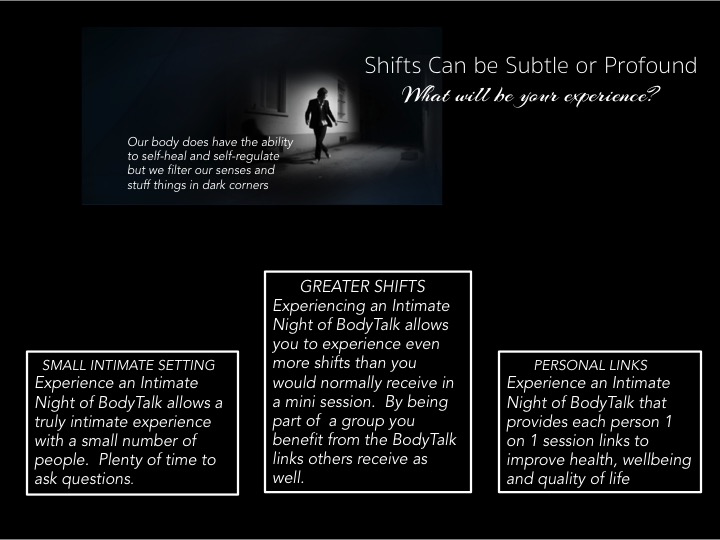 The BodyTalk HealthCare System is a state-of-the-art integrative Energy Medicine System that looks at the underlying factors that are contributing to an individual experiencing symptoms, illness and dis-ease. When you look at the subconcious "why" behind the symptom you get a story.
Did you know The subconcious factors contribute to 85% of what is truly going on in your body regarding your health I wellbeing and that health goes far beyond the obvious physical symptoms.
LOOK BEYOND THE PHYSICAL SYMPTOMS TO DISCOVER TRUE HEALTH
Come and experience a new form of HealthCare that utilizes Modern and Ancient Healing Modalities and Therapies for a truly revolutionary approach to Health & Wellness...The BodyTalk HealthCare System.
Seating is Limited
Light refreshments will be provided
This will be an outdoor event (indoor in the event of inclement weather)