Jennifer Cihi, original US singing voice of Sailor Moon, weaves fan favorites with her story of mental health advocacy in a benefit concert.
About this event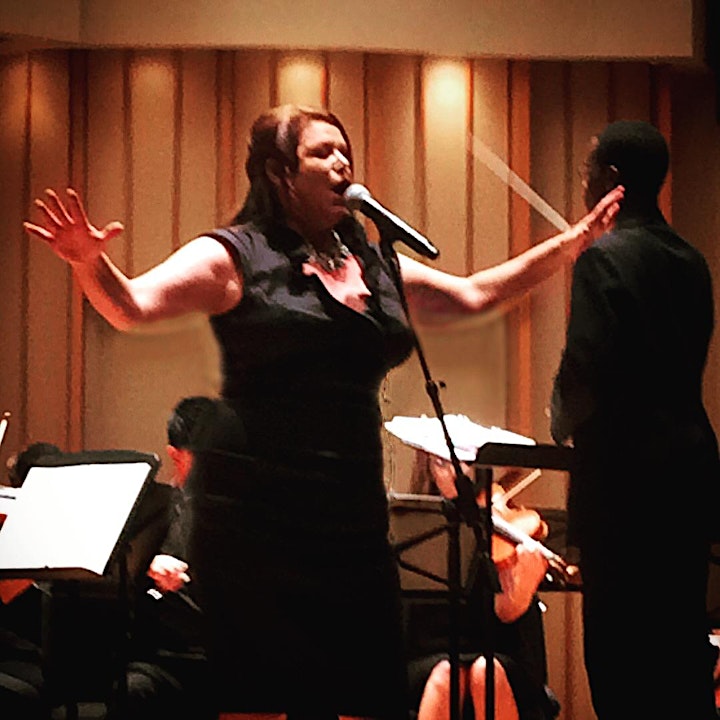 Join us for a special benefit in support of mental health awareness. Purchase a ticket to the concert, and/or make your participation more impactful with a donation by clicking the TICKETS button. Jennifer's creative soul and compassionate heart extends beyond the stage. Jennifer will use this evening as a vehicle to foster mental health stigma-busting and awareness as the kick-off event for NAMIWalks Greater Nashville taking place in Shelby Park, Nashville, Tennessee on Saturday, May 21, 2022. The concert, and the May 2022 Walk, benefit the free support, education, advocacy and awareness programs of NAMI (National Alliance on Mental Illness) Davidson Co. The organization makes over 7000 connections every year on behalf of people with mental health issues, their families, and the community. Free support groups, caregiver education, lived experience education, multicultural outreach, faith outreach, and personal and justice advocacy, are among the programs your donations support.
Jennifer Cihi is no stranger to the stage ,at age 12 she played the role of " pepper" in the 1st National tour of Annie. Jennifer is best known as the original singing voice of SAILOR MOON in the 1995 North American dub. She worked at Tokyo Disney right after finishing high school, and starred in the hit show ' Roundhouse' on Nickelodeon in 1993. She performed the theme song as well as several solos in the series. Jennifer is also the original Hot Pockets jingle singer during its national campaign, which ran for over 10 years. Upon relocating to Nashville in 2002 she sang background vocals for Donna Summer, David Pack, (Ambrosia) Tommy Simms and many others. She has been involved with NAMI Davidson Co. for several years.
When Jennifer is not on stage she is busy with her candle and jewelry line "Spark & Sparkle", and is also a personal chef with Village Eats. Whether on stage , screen, or in the recording studio, Jennifer is grateful to continue performing and sharing a message of mental wellness through everything she does.
Learn more about NAMIWalks Greater Nashville at namiwalks.org/greaternashville.
Organizer of An Intimate Evening with Jennifer Cihi - US Singing Voice of Sailor Moon
NAMI (National Alliance on Mental Illness) Davidson County provides support, education, advocacy, and awareness to people with mental health issues, their family, friends, and community. Peer-to-peer services are provided across all ages, stages, genders, races, and cultures as we shine a light on the path to managed recovery.
NAMI Davidson Co is the direct community service provider of NAMI services in the Greater Nashville Area in Tennessee. Though affiliated with NAMI Tennessee and NAMI, the agency is independently operated and funded, receiving less than 10% of its operating budget from it's state and national offices. NAMI Davidson County is a registered charity with the State of Tennessee, and a designated nonprofit 501.C.3 by the IRS. It is supported in part by grants from the Tennessee Department of Mental Health and Substance Abuse Services. Supporters, members, sponsors, donors, grantors, and event participants assist the agency in meeting its budgetary goals. For information please see our profile on Giving Matters. We welcome your involvement and want to create meaningful engagement for you whether it is through financial support, program development, or volunteer activities.
To learn more about NAMI Davidson Co. please visit www.namidavidson.org or call 615.891.4724 or email us at info@namidavidson.org.