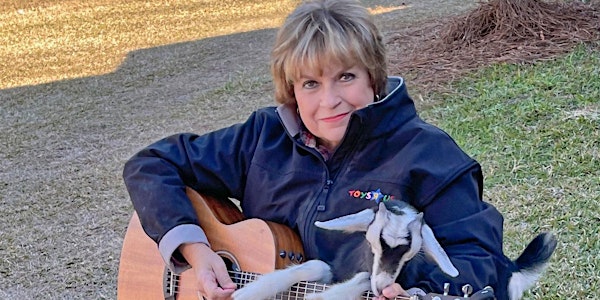 An intimate Evening with E.G. KIGHT
ALL AGES
Country Flavored Southern Fried Blues by "The Georgia Songbird" - EG KIGHT
Award Winning Blues Singer/Songwriter; Accomplished Guitar Player; Engaging Entertainer, Storyteller, Author AND Photographer!
When and where
Location
THE CRIMSON MOON's 'Moon Over The Marketplace' New Event Site 100 Public Square North Dahlonega, GA 30533
About this event
2 hours

ALL AGES

Mobile eTicket
Georgia Music Magazine describes EG Kight as "a gentle and elegant woman who manages to channel Southern charm, sophistication and a fierce passion for the blues into one tremendously intoxicating voice." Over the years she has emerged as a preeminent voice in roots music, evidenced by Sarasota Herald-Tribune's summary of EG as "one of the blues' most respected vocalists," – as well as CityBeat Cincinnati describing her vocal talent as "a cross between Bonnie Raitt's bourbon stung growl and Phoebe Snow's emotive warble.".
With her rich vocals, well-crafted songs, and inimitable sense of humor, in her 25 years in the blues Kight has entertained on stages around the world, and has received 18 various music industry nominations, including nine for Female Artist of the Year, three for Song of the Year, and four for Album of the Year, including THE TRIO SESSIONS album, released in 2021.
EG brings a unique blend of southern comfort and down- home goodness to the stage, inviting her audiences to come in and sit a spell while she entertains them with witty and clever songwriting and top- notch musicianship. When she talks, the endearing southern drawl draws people in like a magnet. And when she sings, there's no doubt that EG Kight means business.
Also, a notable songwriter, many artists have recorded Kight's songs, including her dear friends Koko Taylor and Dorothy Moore. Kight's songs have ended up on Grammy nominated albums, on four major TV networks, and in a movie. Kight has a long history of performing as a solo, or with a band, at clubs and festivals. With her rich vocals, captivating guitar style, and hefty catalog of well-crafted original songs, she has entertained audiences around the globe in true southern style. An indisputable triple threat – as singer, songwriter, and guitar player - Kight's high-energy shows, with her own unique blend of "country flavored southern fried blues", appeal to fans across the genres.
A few years ago, she wanted to do something a little different, to get back to her acoustic roots, so she formed a trio with two of her band members - percussionist Gary Porter and guitarist Ken Wynn. And she's been enjoying the diversity the trio allows. One of the first shows the trio did was the Suncoast Blues Festival. When asked what makes her trio unique, Kight stated "The three of us have performed together in my Georgia band for over 20 years, and Gary and Ken are like brothers to me.
This stripped-down version allows for a tighter show with sweet harmonies, harp, percussion, drums, dobro, and acoustic and electric guitars. We're having a great time venturing out into some new musical areas, and the audiences seem to love it!" Their first foray in the studio with this new musical mindset wrought "The Trio Sessions" record, which garnered three "acoustic album of the year" nominations from various music industry organizations. And Kight received three different "female artist" nods as well.
As she celebrates her 25th year as a blues artist, Kight's long and successful career is more proof that the blues is alive and well, and that all ages relate to the music. "The blues is about capturing a genuine feeling and being real, rather than trying to get a lyric or phrase right," the artist explains about her gritty-over-pretty style. With a renewed joy in connecting with her fans, Kight has no plans to slow down. She's writing more new songs and performing more live shows, taking the music to festival stages, clubs, theaters, and house concerts. No matter the stage, wherever she's making music, she's at home. It's what she does. It's what she loves!
For more info about this jaw-dropping singer, guitar player, songwriter, and storyteller, visit www..EGKight.com!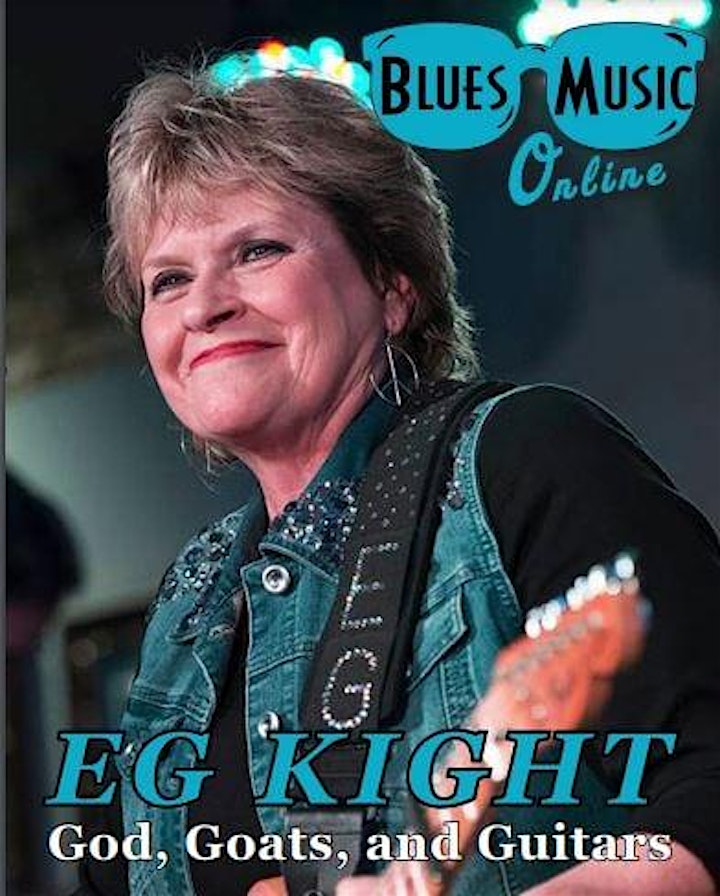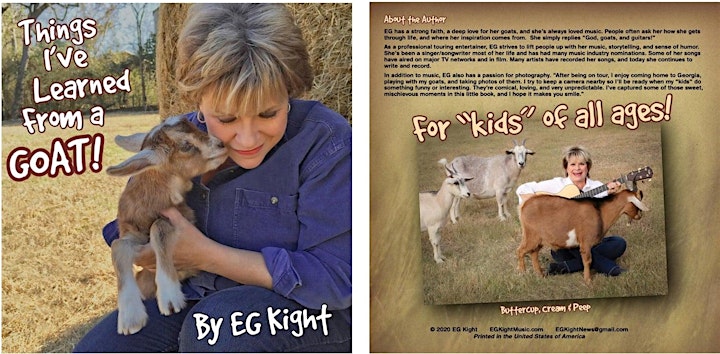 PRESS, ETC. QUOTES RE: EG KIGHT
"Popularly known as 'the Georgia Songbird' and imbued with the influence of the legendary Koko Taylor, EG Kight sets a standard all her own. She's as classy, sassy, confident and credible as they come." - American Songwriter Magazine
"…a gentle and elegant woman who manages to channel Southern charm, sophistication and a fierce passion for the blues into one tremendously intoxicating voice." - Georgia Music Magazine
Kight is "one of the blues' most respected vocalists." - Sarasota Herald-Tribune
"EG brought the house down and brought a tear to my eye with her heartfelt, deeply moving, personal songs, delivered in a truly touching manner. Her sweet soul shone through the songs that captured the audience and took us all to a higher plane." – Cam Hayden, Edmonton Blues Festival Producer
"Georgia has few musical exports as enticing as EG Kight. Her roots are in country, but her heart and soul are firmly planted in the Blues. She's a six-time Blues Music Award nominee and her songwriting has appeared on two of Koko Taylor's Grammy-nominated albums. EG gave the lively crowd everything they hoped for - beautiful vocals, stellar guitar work, and songs that tell a story." - Cape Fear Blues Society