An intimate affair with the Theatre Bizarre Orchestra. 2 unique shows, 1 fantastical experience. Live music presented like never before.
About this event
THE THEATRE BIZARRE ORCHESTRA presents an evening of live music in an intimate event. Hosted by Valentine Distilling Co., the TBO will present two radically different live shows by candlelight in a cabaret format: Dance with the Devil and Carpe Noctem
The first show, Dance with the Devil, will feature the orchestra playing the music of their 2018, Detroit Music Award winning release in its entirety. Every song, every nuance, will be presented in glorious acoustic splendor before a crowd of devoted followers.
The second show, Carpe Noctem, will feature selections heretofore unheard, save for those souls lucky enough to hear them live at their annual Masonic Temple appearance. This show will also feature a multi-media component, where the very spirit of David J.--among others!--will appear, like a dream within a dream.
SCHEDULE
Dance with the Devil: 9-10pm (seating at 8:30pm)
Carpe Noctem: 11-12am (seating at 10:30pm)
TICKETING
$50 per person per show. First come, first served seating, no reservations. Each show limited to 60 patrons only. No refunds and no exchanges. All sales are final.
VENUE
An Intimate Affair With The Theatre Bizarre Orchestra takes place at the historic VALENTINE DISTILLING CO. tasting room, in Ferndale, MI, on Friday, October 29th. Public parking is available adjacent to the venue. Refreshments will be available for purchase.
Hail, Zombo!
Valentine Disitlling Co., 161 Vester Ave, Ferndale, MI 48220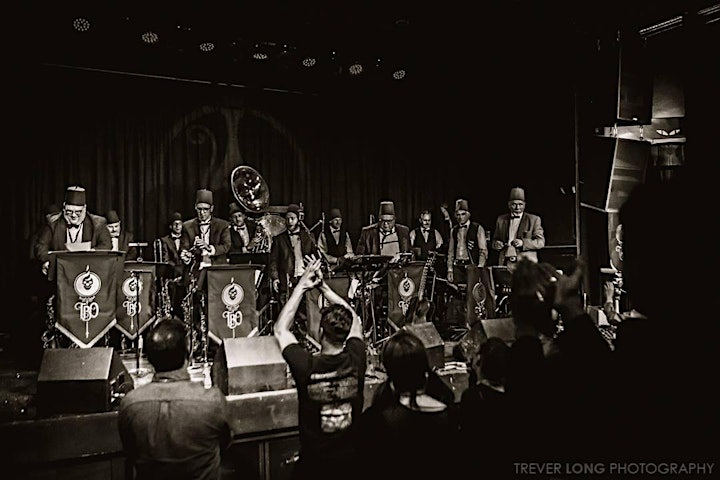 Organizer of An Intimate Affair With The Theatre Bizarre Orchestra
The Theatre Bizarre Orchestra is the house band for Detroit's annual Theatre Bizarre Event. Rooted in Detroit's burlesque, rock & roll, jazz, and vaudeville culture, the TBO are a band of musicians invoking the spirit of dark carnivals, demented circuses, and ribald debauchery, which can only be defined as neo-vaudeville. Their music is captivating and mesmerizing, and their show blends the etheral with the burlesque in one fell swoop. Like the four winds they travel across the land, moving from city to city throughout the year, a pied-piper ushering spirits to that grand Theatre Bizarre Gala every October in Detroit. A cackle and a rustle in the autmn leaves, something wicked this way weaves!

The Theatre Bizarre Orchestra is on the Hold Fast Vinyl label.