An International Fashion Show to Benefit Brava Hospital in Cabo Verde
About this Event
Don't miss out on this unique and exciting international fashion show event at the beautiful new Pavilion at Grace in downtown Providence, Rhode Island, featuring bold new fashion collections by Narcisse Milton, Angela Pesare, and Maggie Monteiro. Enjoy musical performances by special guests Eclipx & Marianna Ramos, and meet Miss African Union Rosana Traceto! Savor the delicious international flavors we'll prepare and serve for you as you experience these artistic showcases and performances.
Presented by Angela Pesare and Sandra Lopes, this event is at once a joyful celebration of Cape Verdean artistry and culture, and also an important opportunity to provide life-saving supplies and equipment to a small rural hospital on the island of Brava. Proceeds from this event will allow for a direct shipment to the hospital on Brava of critically needed medical supplies by way of a shipping container.
If you wish to support this humanitarian effort to raise the standard of basic medical care available on this remote West African island, but are not able to join us on May 18, we humbly invite you to consider making a donation through this Eventbrite page.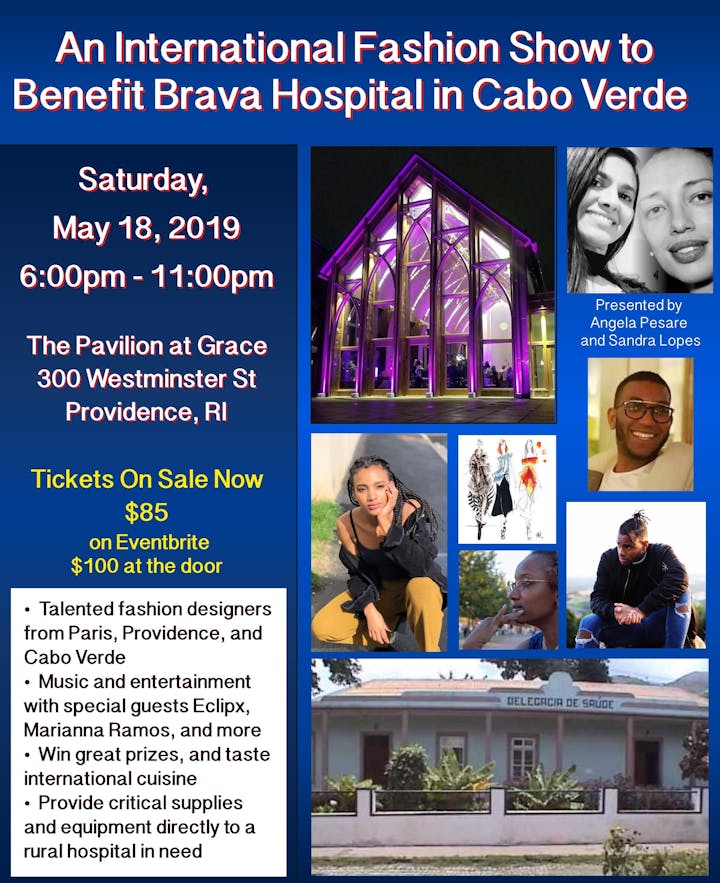 We are pleased to welcome the following members of the press and media who will be joining us for the event:
Capo from Espace FM
Amilio Lopes from Horizon Cap Verde
Novidade TV
The Portuguese Channel
Cabo Verde Na Top
The Rhode Island Echo