Description
On Thursday, April 27th, NY Studio Factory and Main Drag Music are thrilled to present an Interactive Workshop with Moog Music.
Due to overwhelming demand, NYSF and Moog Music have added a second event for Friday, April 28th, 2017 at NY Studio Factory at 2 St. Nicholas Ave.
Space is limited, only those with RSVPs will be admitted. Please note, this will be a encore workshop, guests are welcome to only one event.
Doors and drinks at 6pm, Demo at 6:30pm
Featuring Moog team members from their headquarters in Asheville, North Carolina, this event offers a unique hands-on experience with a variety of Moog instruments, including an exclusive Master Class workshop with the Moog Mother-32. semi-modular analog synthesizer.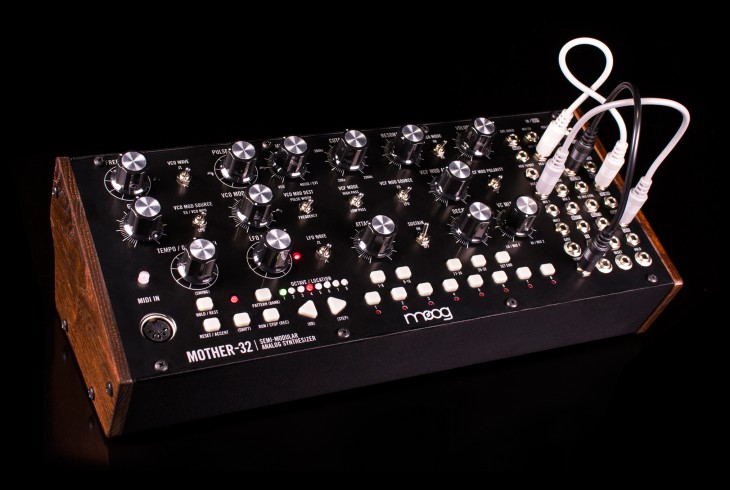 Moog Music continues the work of its founder Bob Moog, hand-crafting analog synthesizers and electronic instruments at the Moog Factory in Asheville, NC.
Recently, Fast Company named Moog Music Inc one of the Ten Most Innovative Companies in Music.
This unique workshop offers a rare opportunity to explore synthesis with team members from the Moog Factory. Additionally, all event attendees and NYSF members will receive a 10% discount on Moog products at Main Drag Music.
One lucky attendee will be randomly selected to win a FREE Moog Werkstatt Synthesizer!
Sponsored by The Braven Brewing Company, this event has an extremely limited capacity.
Press: Andy [at] NYStudioFactory.com