An Influential Evening: Fireside Chat with Coauthors Danny Brown & Sam Fiorella

Wednesday, May 15, 2013 from 6:00 PM to 9:00 PM (PDT)
Event Details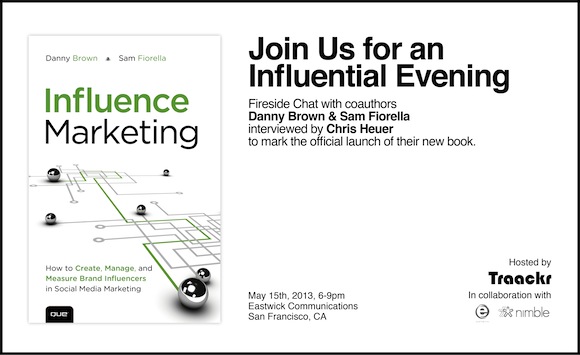 Sometimes a book changes the way we do business. Influence Marketing: How to Create, Manage and Measure Brand Influencers in Social Media Marketing, will be one of those books.
Please join Traackr for a very special, invite-only evening with coauthors Danny Brown and Sam Fiorella to mark the official launch of the book and the beginning of a new era for modern influence marketing.
Chris Heuer will interview the authors on the evolution of influence marketing and how businesses can expand beyond traditional branding applications to measurable lead generation efforts.
Actionable influence marketing strategies that impact sales 
How influence works at different stages of the sales cycle 
The right way to identify and measure influence 
If you're looking for ways to make your social media marketing more actionable, purpose-driven and tightly tied to business objectives, this event is a must.
Hosted by Traackr in collaboration with Nimble and Eastwick.
Bonus: The first 100 people will receive a free copy of the book! 
Schedule
6 pm: Doors open
6:30 pm - 7:30 pm: Fireside Chat 
7:30 - 9:00 pm: Book signing & networking
Sam and Danny are the co-authors of Influence Marketing: How to Create, Manage, and Measure Brand Influencers in Social Media Marketing.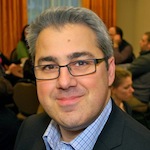 Sam Fiorella is Partner at Sensei Marketing, a customer experience consultancy based in Toronto and New York. Over the past 20 years, Sam has developed the strategy, and led the execution on over 1800 Web projects for clients and marketing agencies around the world including Morgan Stanley, AOL, Snyder's of Hanover, Deutsche Bank, Hyatt Gaming Management and Intrawest Resorts. These experiences—and the proven results—have made Sam a highly sought-after strategist and public speaker on the importance of customer experience and measurement in social media marketing.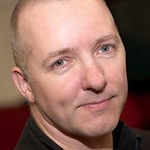 Danny Brown is Chief Technologist at ArCompany, a business intelligence consultancy helping organizations adapt to the changing communications landscape, allowing for more meaningful dialogue with customers and stakeholders. He is a multiple award-winning marketer, who has worked with leading consumer, technology, and digital companies including IBM, LG, FedEx, Ford Canada, Microsoft Canada, Scotiabank, Vodafone, Dell, BT, Orange, and BlackBerry. He has spoken at TEDx, and his blog is recognized as the #1 marketing blog in the world by HubSpot.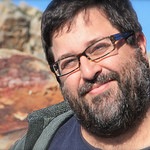 Chris Heuer, Founder of the Social Media Club, launched his first interactive agency, Guru Communications, out of South Beach, Florida in 1994. He has since helped numerous startups with go-to market strategies, product design, web site development, online marketing campaigns, ecommerce and what is now widely referred to as Social Media. Recently, Chris launched a new kind of ad-hoc consultancy appropriately called AdHocnium. With a senior team of "Creative Catalysts" from around the world, AdhHocnium develops innovative growth strategies for global clients that leverages emerging technology and social media.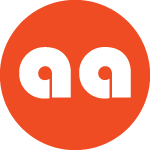 About Traackr
Traackr is the leading influencer marketing platform used by Fortune 500 companies and top communications agencies to focus their social marketing efforts on the people and conversations that matter most to them. Traackr enables you to create successful influencer marketing programs by discovering the right people for your projects and giving you the information you need to build relationships with them. Learn more at www.traackr.com
About Nimble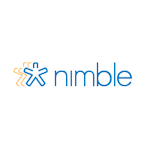 Nimble is a social relationship management system for businesses, teams and sales professionals to help them transform their social conversations and communities into opportunities. Nimble opens a whole new channel for companies to engage customers in a two ­way dialogue, combining the power of traditional CRM, classic contact management, and social media into a simple, affordable web ­based social selling solution. For more information, visit www.nimble.com.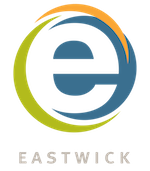 About Eastwick
Eastwick is a leading strategic communications agency that partners with growth-focused technology innovators – large and small – to build value, activate audiences, and accelerate market leadership. With an industry-leading focus on online metrics and impact measurement, Eastwick has guided the tech industry's greats – and rising stars – to new levels of market relevance, sales growth, and value for more than 20 years. Follow us on Twitter @eastwickcom.
Have questions about An Influential Evening: Fireside Chat with Coauthors Danny Brown & Sam Fiorella ?
Contact the organizer
When & Where
211 Sutter Street
Third Floor
San Francisco, 94108


Wednesday, May 15, 2013 from 6:00 PM to 9:00 PM (PDT)
Add to my calendar