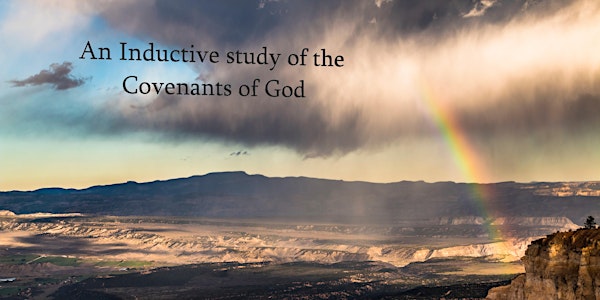 An Inductive Study of the Covenants of God -- Women's Afternoon Bible Study
An in-depth study on the Covenants God has given to His people Wednesdays at 12pm, 4pm & 7pm Pacific time
About this event
Welcome to our Fall Women's Online Bible Study!
This year we will be studying Covenant. Here, we will complete 12 lessons through the different Covenants of the Bible. Through this study, we will learn what is a Covenant, how one was made, and how important God's Covenants are for us today.
Each class will begin with 90 minutes of class discussion, followed by 1 hour of video lecture from either Wayne Barber or Kay Arthur.
To make sure we fully cover the topic in a lesson, we may study and discuss a lesson over 2 weeks. Therefore, the end date of this class is an estimation.
There is no cost for the class, just the purchase of a workbook we will use as a framework for the homework and discussions:
https://shop.precept.org/products/covenant-precept-workbook-nasb-1?_pos=1&_sid=b8d5b1754&_ss=r
This course is offered 3 times on Wednesdays:
12-2:30pm Pacific Time
4-6:30pm Pacific Time
7-9:30pm Pacific Time
You can attend any of these times as your schedule permits. You only need to register once.
If you have any questions, you may email your leader, Michelle Fly at: mfly.lovetheword@gmail.com
This class is offered in partnership with Beloved Truth