Description
Join Roots of Development at DC Noodles (on 14th & U) on Monday, November 14th, for a special evening of food and fundraising. This year, the restaurant is going to close to the public to host this important event in support of Roots of Development's Hurricane Matthew relief efforts.
Initial assessments estimate that between 40%-50% of the island's infrastructure has been damaged or destroyed. Roots of Development's short-term response will be to help its local partners rebuild homes for families that lost theirs during the storm, and are currently homeless. Its long-term response will be to incorporate disaster preparedness curriculum into its ongoing programs and to expand its community capacity-building efforts across the island. The significance of this work makes your support this year is even more important.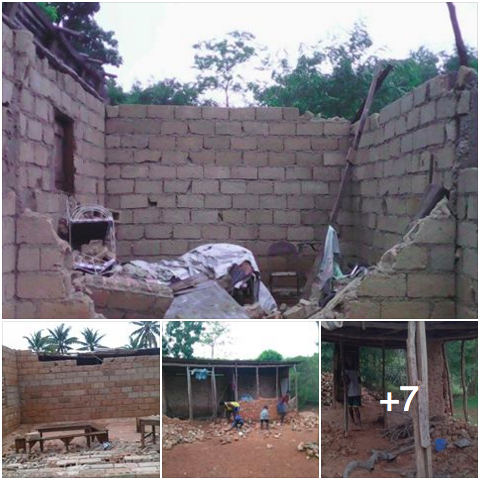 The Honorable Micalerme Pierre, a Member of Parliament for the island of La Gonave, Haiti, will be Roots of Development's special guest this year. Mr. Pierre will be in attendance to answer questions about the damage sustained by La Gonave and to discuss the impact of Roots of Development's work on the island.

For a $100 tax-deductible contribution, you will not only be supporting important short-term and long-term relief efforts but getting a chance to enjoy a unique, four-course meal from one of DC's trendiest restaurants! The ticket price also includes unlimited wine and beer, and space is limited so get your ticket/s early!
DC Noodles' executive chef has created an extraordinary menu with new dishes not traditionally offered on the menu:
REGULAR MENU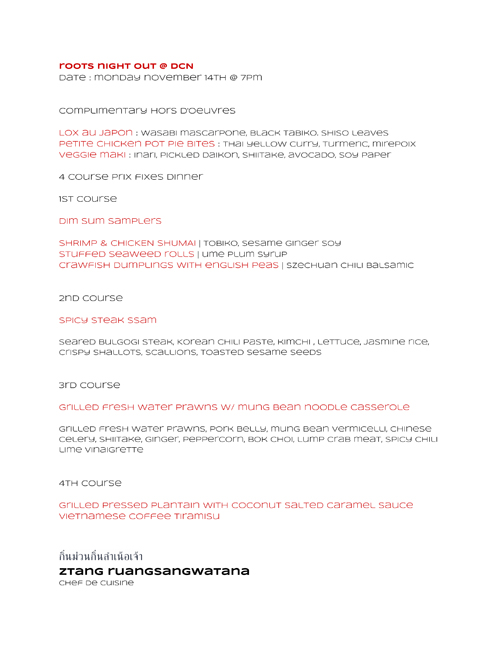 VEGETARIAN MENU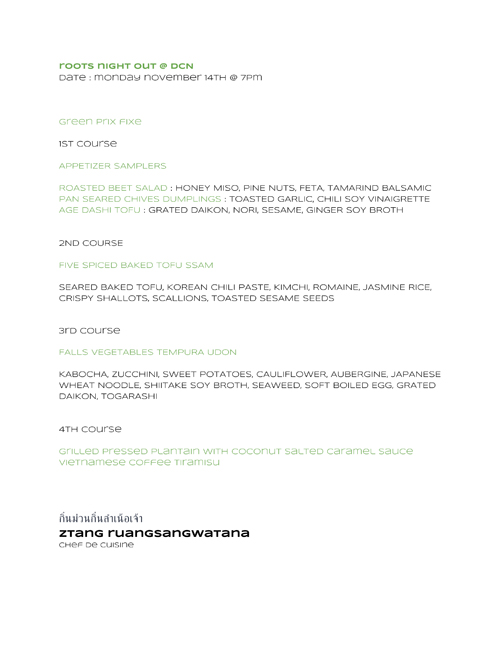 If you have questions about the event, email us at info@rootsofdevelopment.org or call (202) 466-0805.
To learn more about Roots of Development, visit www.rootsofdevelopment.org.