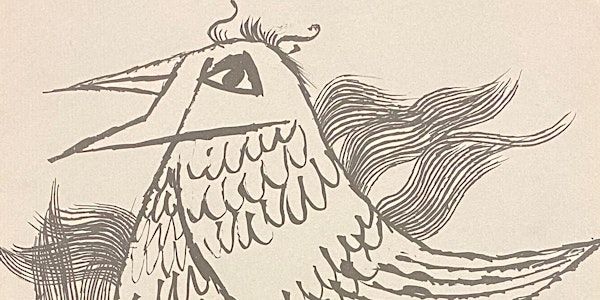 "An Immigrant's View: Ben Shahn Paints America" with Diana Linden, Ph.D.
Diana Linden, Ph.D., discusses the life and art of Ben Shahn (1898 - 1969), focusing on his work from the 1930s.
Refund Policy
Contact the organizer to request a refund.
About this event
For the second part of our Artists and Immigrants Series, we are joined by Diana Linden, Ph.D. who will explore the life and art of Ben Shahn (1898 - 1969). Born in Lithuania, Shahn immigrated to New York with his family at eight years old. He apprenticed with a lithographer at a young age and studied for a short time at the National Academy of Design as well as the Art Students League. Shahn's career took off beginning in the 1930s, which is the decade Linden's conversation will focus on. The program takes place on Wednesday, February 10 at 6 pm EST. The event is free, but donations are greatly appreciated. Registration is required.
Dr. Diana L. Linden is the author of Ben Shahn's New Deal Murals: Jewish Identity in the American Scene (2015) along with many other works on Shahn, New York City Jewish artists, and New Deal Art. In 2019, she won the Frost Prize for best article in the journal Smithsonian Studies in American Art. She has also previously written on the Renee and Chaim Gross Foundation in The Magazine Antiques.