Description
PRESENTED BY EXTRAORDINARY IDEAS + SIMPLECAST
---
Join us for a night of food, fun, and fellowship as we come together to lay the groundwork for the much needed wholesale changes necessary to achieve equitable treatment within the podcasting industry.
Whether you're already a podcaster or considering becoming one, this event serves as an excellent opportunity to network, collaborate, and exchange resources and information with other talented podcasters of color in a diverse and inclusive space that often times doesn't exist.
We'll begin with a networking mixer before segueing into an informative panel and Q&A featuring some of the most important figures within the podcast medium--Each of whom just so happens to be a person of color.
This is a ticketed event, so your RSVP is required. Additionally, this event will sell out, so early arrival is STRONGLY recommended.
OUR PANELISTS:
---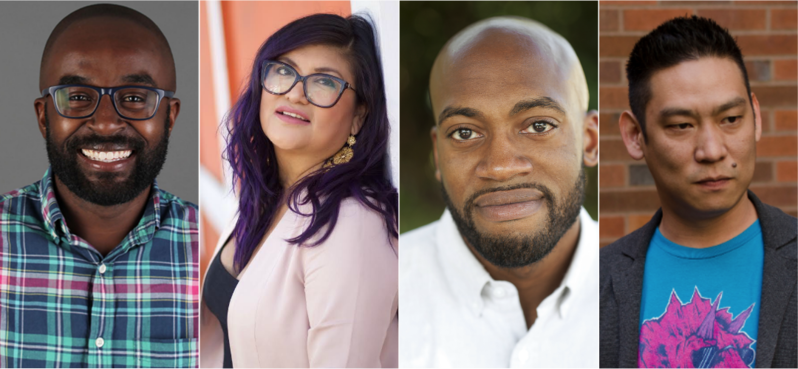 John Asante, Senior Producer at Stitcher and Host of "Play It Back"
- Paulina Lopez, Co-Host of "Super Mamas"
- Sam Sanders, Host of NPR's "It's Been A Minute With Sam Sanders"
- Shaun Lau, Host of "No, Totally!"
OUR CURATOR AND HOST:
---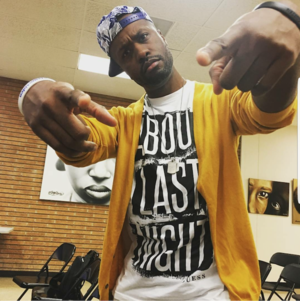 Jay Connor a Los Angeles-based writer, producer, consultant, and founder of Extraordinary Ideas. Where he serves as the producer and co-host of the popular podcast "The Extraordinary Negroes", in addition to his role as Editor at The Root. His work has been featured in prestigious outlets such as The New York Times, The Root, Huffington Post, South by Southwest, Bitch Media, CBS, the AMC Network, and many others. Outside of his creative pursuits, Jay uses his multimedia platform to celebrate the accomplishments, opinions, and agency of marginalized groups, in addition to actively combating injustice, gender inequality, and the destigmatization of mental illness. Additionally, he lends his insight and commentary to Sirius XM and other outlets.
OUR SPONSORS:
---
- SIMPLECAST provides the easiest way for podcasters to publish and distribute audio on the internet. Visit them at simplecast.com.
- TABLECAKES PRODUCTIONS is a woman-owned, podcast-first media outlet that covers real estate, food, movies, music, TV, cannabis, regional Southern California news and more. Visit them at tablecakes.com.
- WAVVE gives you the power to leverage your audio content to create social videos that drive more reach & engagement around your brand & content. Visit them at wavve.co.
- SQUADCAST delivers remote interviews for professional podcasters. Visit them at squadcast.fm.
- RADIOPUBLIC helps listeners discover new podcasts and podcasters build their business. Visit them at podcasters.radiopublic.com.

- HEIL SOUND builds world-class microphones for stage, studio, broadcast and podcast. Visit them at heilsound.com.
- FULLCAST empowers thought leaders to amplify their authority through the power of podcasting. Visit them at fullcast.co.
- BULLHORN.FM brings listening, organizing and calling together — absolutely free — right from your phone. Visit them at bullhorn.fm.
- SHE PODCASTS supports and nurtures as many female-lead podcasts as possible, as well as encourages knowledge sharing. Additionally, they address issues and podcasting current events as they relate to women. Visit them at shepodcasts.com.
OUR PARTNERS:
---
- INNER-CITY ARTS is widely regarded as one of the nation's most effective arts education providers and serves as an oasis of learning, achievement and creativity. Visit them at inner-cityarts.org.
- TUNEIN is an American audio streaming service that delivers live news, radio, sports, music, and podcasts to over 60 million monthly active users. Visit them at tunein.com.
- AUDIOBOOM makes podcasts accessible and profitable for podcasters, advertisers and brands by combining technical support, production savvy and ad sales know-how into one user-friendly, economical experience. Visit them at audioboom.com.
- COMFORT L.A. offers a clean approach to soul food. Visit them at eatcomfortla.com.
- DE MI ALMA PRODUCTIONS shares the American Latino experience for TV, Film and Stage. Visit them at marissaherrera.com.
FAQs
---
What's that parking situation looking like? This is LA, so I gotta ask.
Ample street parking is available. But as with all things involving DTLA, taking a Lyft or Uber shall set you free.
Is this event only for Podcasters of Color?
While POC-friendly entities are welcomed to attend, we will specifically be addressing the needs and concerns of people of color within the podcast industry during our event. As such, we ask that non-POC attendees use this as an opportunity to not only learn about our unique challenges, but contribute toward developing solutions to them.
This sounds incredible! How can I get involved? Either as a sponsor, volunteer, or whatever else?
I'm glad you asked. You can reach Jay at deathtoadverbs@gmail.com.

I RSVP'd, buuuuut I won't be able to make it. What should I do?

PLEASE do the people on the waitlist a favor and cancel your reservation so that one of them will be able to attend in your place.