Explore the revival of Hong Kong Beiwei calligraphy and Hong Kong metal type with Adonian Chan.
About this event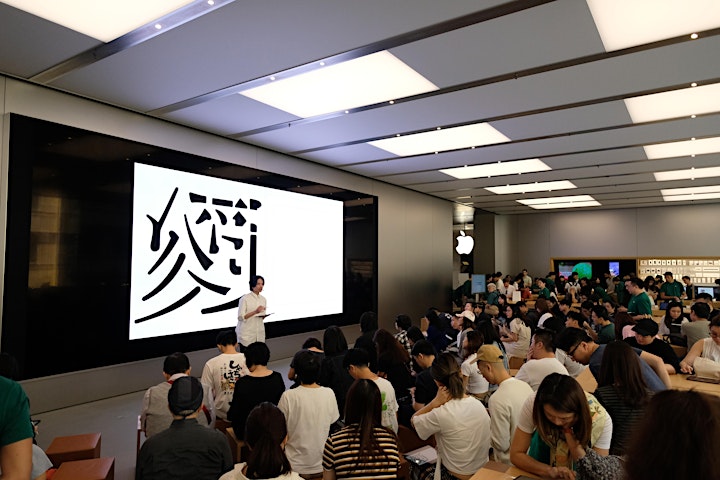 This lecture will encompass two type design and research projects: Hong Kong Beiwei Zansyu and Hong Kong Type.
Adonian Chan designed a typeface based on "Hong Kong Type," a Chinese metal type designed by Samuel Dyer from the London Missionary Society of the 19th century. The Hong Kong Heritage museum commissioned this revival for their 2020–21 exhibition.
Chan will also discuss "Hong Kong Beiwei Zansyu," one of the most popular and significant calligraphy styles in Hong Kong. Although its heyday has passed, one can still find numerous beautiful examples still visible on the street and daily life.
Chan's redesign of Hong Kong Type and the ongoing influence of Hong Kong Beiwei Zansyu shows us that ancient designs can continue to inspire us today.

About Adonian Chan
Adonian Chan is a Hong Kong type designer, graphic designer, and musician. After graduating from Hong Kong Polytechnic University, he co-founded Trilingua Design with Chris Tsui in 2010. In 2018, he published the book A Study on Hong Kong Beiwei Calligraphy & Type Design, which documented the eight years of research on Hong Kong Beiwei, as well as his type design "Hong Kong Beiwei Zansyu." The book won the "Grand Award" and the "Distinguished Publishing Awards" of "Hong Kong Publishing Biennial Awards 2019". His type design won the New York Type Directors Club's "Typeface Design Award" and Tokyo Type Directors Club's "Excellent Work." He's also the winner of the "2019 DFA Hong Kong Young Design Talent Award" and is co-curator of Hong Kong's largest design festival "deTour 2020" & "deTour 2021."