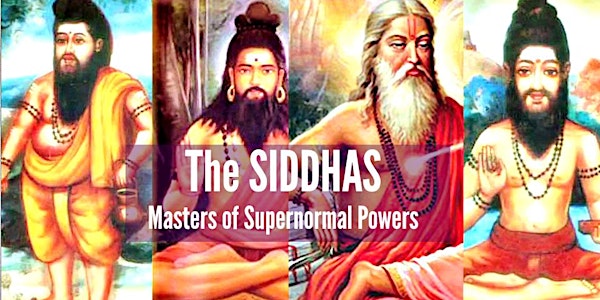 An Experiential Introduction to the Siddhas & Their Secret Teachings
When and where
Location
Regional Language Center (RELC) 30 Orange Grove Road SINGAPORE, Singapore City 258352 Singapore
Description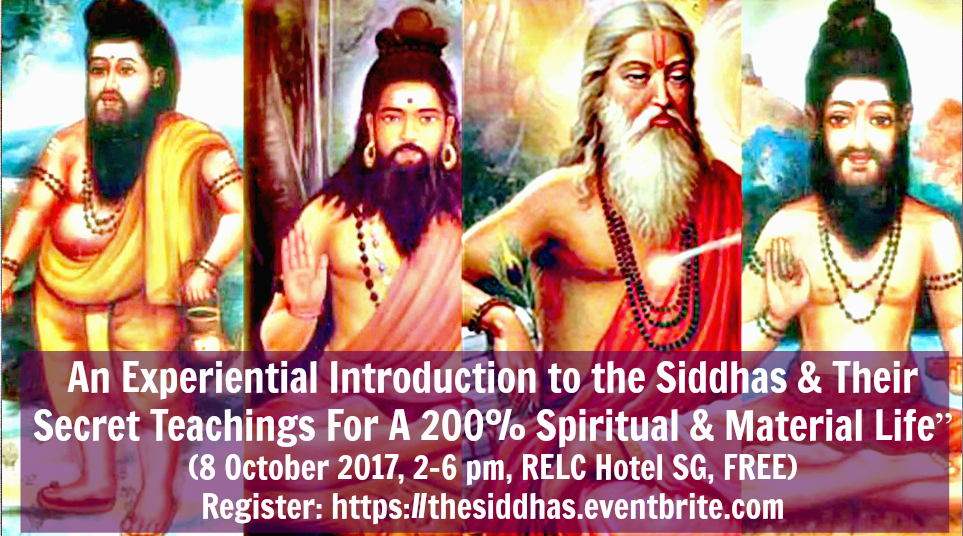 Welcome everyone
Join us for an experiential introduction into the world of the Siddhas, enlightened mystical masters and to secret teachings from their ancient Siddha tradition.
Who are the Siddhas?
The Siddhas are mystical masters who through their intense spiritual practices over lifetimes have attained mastery over their physical and spiritual environment. The Siddhas have at their disposal siddhi (supernormal) abilities such that nothing is impossible for them. Out of sheer compassion for humanity, the Siddhas watch over us and make themselves available to those who seek their blessings and help.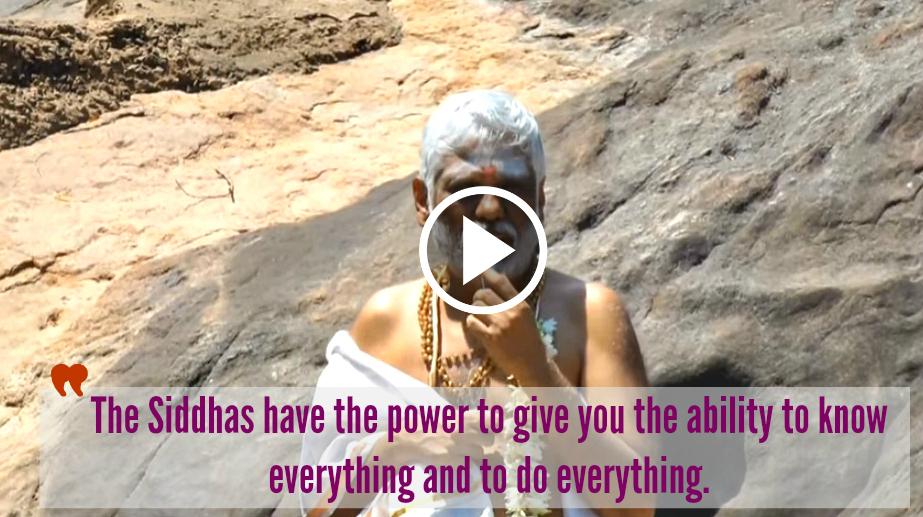 What Have The Siddhas Got to Do With Me?



Enlightened Siddha master Dr Pillai (Babaji) hails from the mystical Siddha tradition, and through Him, many of the teachings of this once-highly Siddha secretive tradition are being revealed to the world for the first time.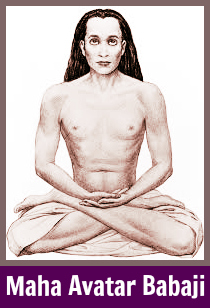 The Siddhas: Masters of Siddhi (Supernormal) Powers
Conventional spiritual traditions have portrayed the seeking of siddhi powers as something to be shunned because acquiring such siddhi powers is said to inflate a spiritual aspirant's ego and may derail his/her spiritual journey. The Siddhas believe the opposite - you acquire siddhis as a result of grace and such gifts constantly remind you of the presence of the Divine living within you.
The Siddha way is the path of restraint, and Siddha masters, though graced with siddhi powers, often choose to live in solitude or among us in society, disguised as ordinary householders.
"How The Siddhas Downloaded Siddhis (Supernormal Powers) to Me": ANTHONY Shares His Magical Siddha Encounters During Our December 2015 Siddhi Trip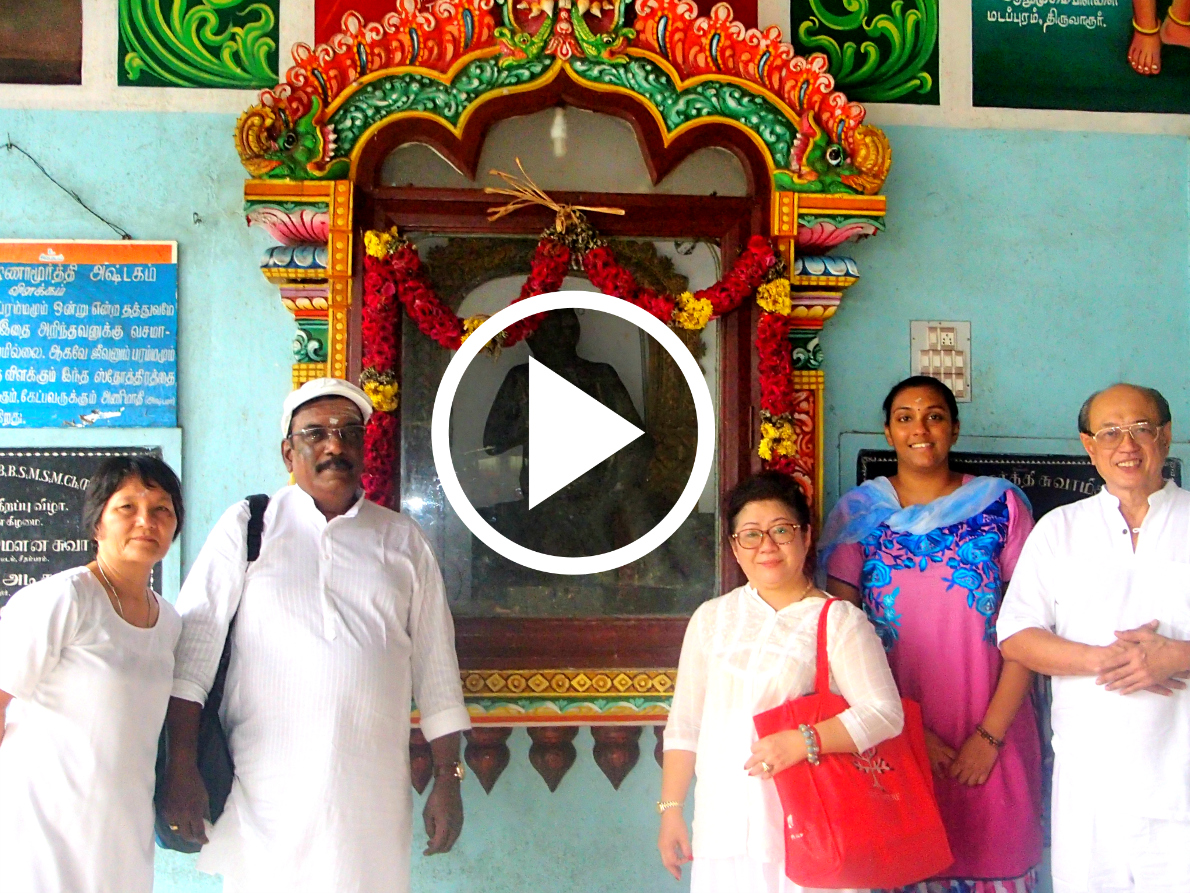 What will you learn during our experiential Siddha seminar?
The purpose of our Siddha seminar is to introduce you to the world of the Siddhas and to their key teachings as revealed by Dr Pillai (Babaji).
You will learn:
(1) how to connect with the Siddhas on a daily basis and at the right time
(2) key Siddha teachings for your material (money) and spiritual well-being and evolution
An Important Note:
You cannot learn about the Siddhas just by reading about them in a book – you have to experience their teachings for yourself by practising Siddha techniques and order to appreciate for yourself the true power of Siddha wisdom.
To ensure our Siddha seminar is most meaningful for you, during the seminar,

you will:
(1) learn how to connect with the Siddhas on a daily basis,
(2) learn and experience Siddha teachings and techniques to attract wealth & money, enlightenment, higher intelligence and evolution including the ultimate mantra for wealth and abundance, SHREEM BRZEE.
(3) learn Siddha Patanjali (Father of Yoga)'s 4-stage technique to manifest AND
(3) spend time in deep meditation so that you can experience these Siddha techniques for yourself
"Siddha Agastya Spoke to Me Twice": JOY Shares Her Encounter With Siddha Agastya During Our December 2015 Siddhi Trip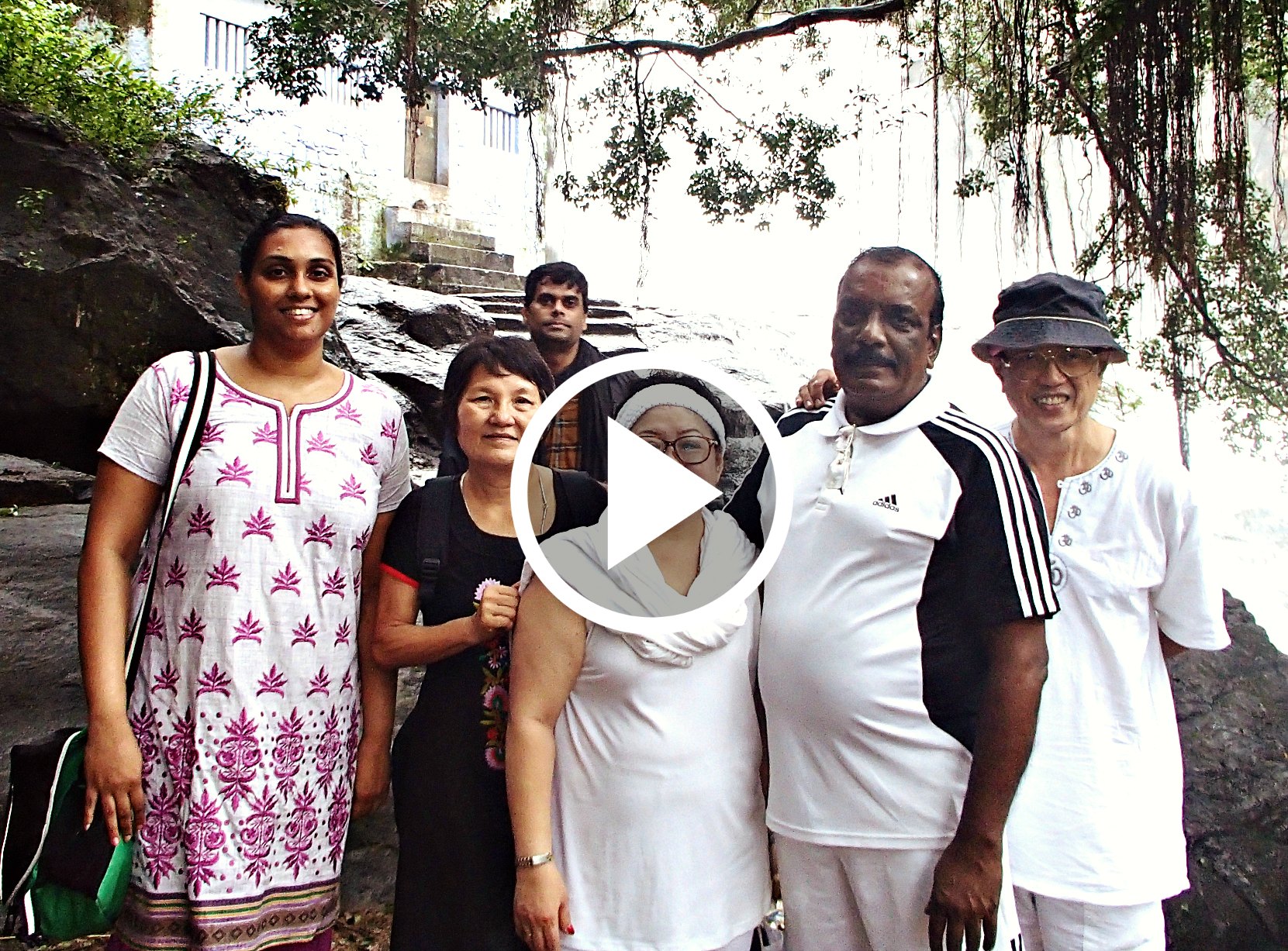 Event Details:
Date: 8 October 2017 (Sunday afternoon) (Final seminar date)
Time: 2pm to 6 pm
Cost: FREE
Venue: RELC Hotel, 30 Orange Grove Road, Singapore 258352
To register, click on the registration link above
Please Note
(1) Dr Pillai will not be teaching this seminar. This seminar will be facilitated by Vijay, one of Dr Pillai's students..
(2) Due to the level of material that will be taught, this free seminar is only open to those 18 years and above. (right of admission reserved)

Join us For Our Annual Siddhi Powers Trip to India (Nov & Dec 2017)!
(4 Trip Option Dates Available)
During the Siddhi Powers Trip, you will spend extended periods of time in meditation at sacred powerspots (often secret and inaccessible to the masses) and directly commune with such Siddha masters who are ever so waiting to bless you with divine gifts and supernormal abilities in order to help you in your personal spiritual and material evolution.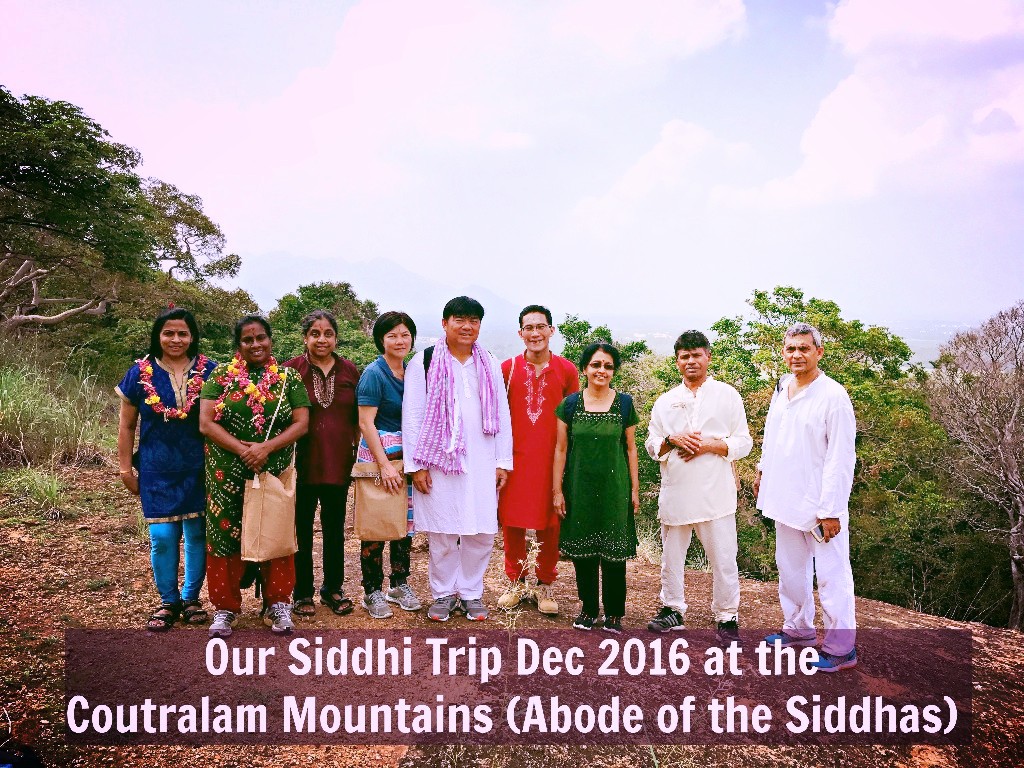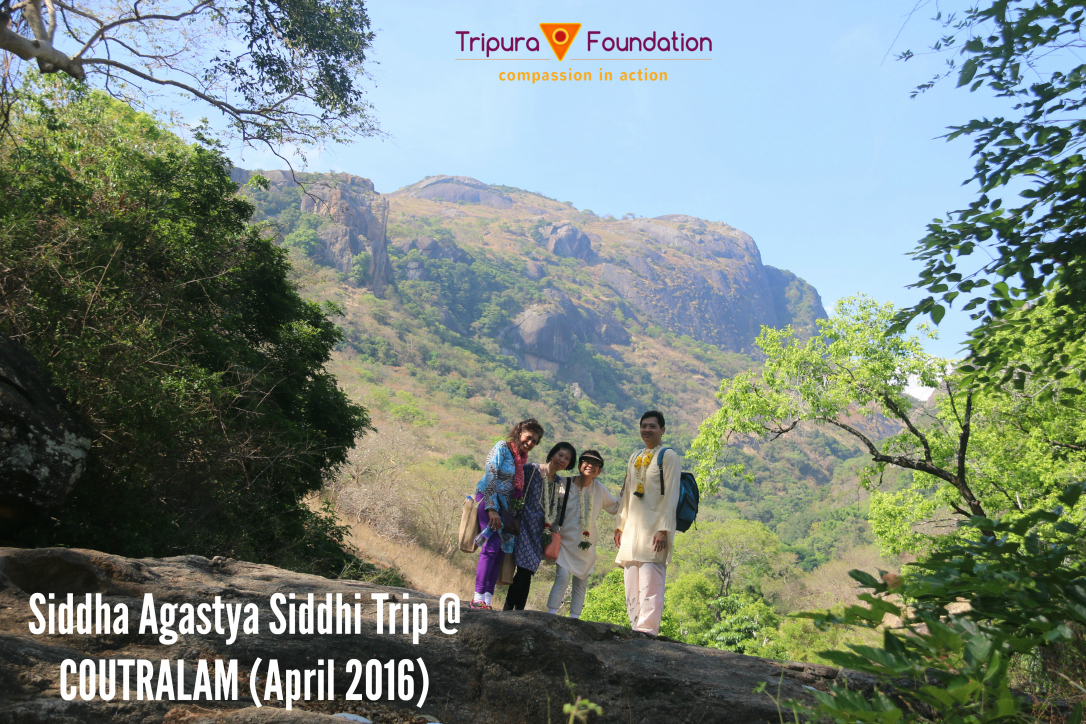 What is the Siddhi Trip All About?
The Siddhi Powers Trip will empower you to transcend the limitations of your five senses and what you think is humanly possible. You will embark on a journey beyond your limited mind to empower you to live in unity (siddhi) consciousness where all things are possible.
(1) SPEND extended periods of meditation at powerful Siddha samadhi powerspots;
(2) ATTAIN blissful communion with the Siddha masters
(3) ACQUIRE siddhi powers and develop your own supernormal abilities through the grace of the Siddhas
(4) SEEK divine help to solve your problems (health, relationship, money, financial, spiritual)
(5) TAKE an ultimate karma busting purification bath at the Sea of Rama & 22 Sacred Rameshwaram Wells on the island of Rameshwaram, Dr Pillai's birthplace
(6) PURIFY yourself further with a karma busting pilgrimage around Mount Arunachala (the Mountain of Fire) at Thiruvanamalai. Pilgrims come all around the world to walk around Mount Arunachala in order to burn their negative karma and ego (known as the girivalam). To maximise your time at Thiruvanamalai, we will drive around the full circumference of Mt Arunachala and you will have the opportunity to seek the Divine's karma busting grace from the comfort of your vehicle.
(7) TAKE a healing and rejuvenating purification bath at the Coutralam waterfalls. The waters of the Coutralam waterfalls run through sacred ayurvedic herbs and siddha medicinal plants before collecting in a shallow pool where we bathe at.
(8) VISIT and MEDITATE at the shrine of a very powerful healing goddess, Goddess Nambu Nayaki who can give you a miracle healing. Go before Goddess Nambu's temple to experience a healing a physical, emotional or karmic ailment you may be suffering or experiencing.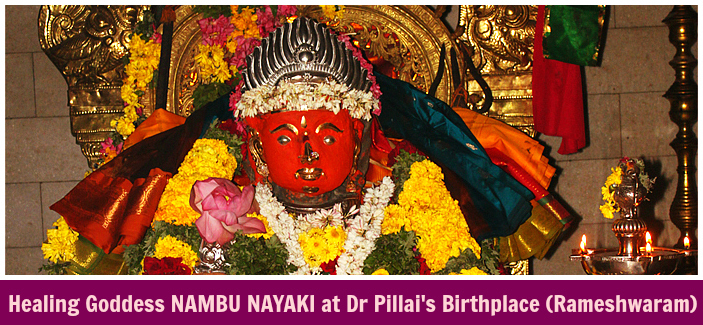 To learn all about our magical Siddhi Trip in Nov & Dec 2017, click the link below: