Description
Join DDB Canada's Chairman & CEO Frank Palmer and host Susan Krashinsky Robertson, The Globe & Mail's marketing reporter, as they chat about his provocative, new biography Let's Get Frank – The Madman of Advertising.

Event attendees will have the opportunity to hear from the legend himself as Frank will share his views on the industry, his recipe for operating a successful agency, and the lessons learned throughout his career.

The evening is brought to you by the Institute of Communication Agencies (ICA) and American Marketing Association (AMA) Toronto Chapter and is presented by DDB. A portion of the proceeds will be donated to NABS Canada, a not-for-profit organization which Frank helped found. #LetsGetFrank

Ticket includes a copy of the book, Let's Get Frank, for the first 120 guests who arrive. The biography covers the trajectory of Palmer's decades-long career, how the advertising industry has evolved and provides a glimpse into what happens both inside and outside of agency walls. Palmer will be available to sign books after the interview.
EVENT HOST: Susan Krashinsky Robertson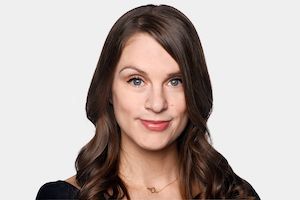 For more on the book, see the synopsis below:
Frank Palmer is a legend in the Canadian advertising world. He not only developed Palmer Jarvis, one of the country's most acclaimed marketing communications agencies (and then became chairman and CEO of DDB Canada after selling Palmer Jarvis to the multinational ad giant), he is also credited with changing the face of Canadian advertising.
Be sure to follow this event on Twitter: @amatoronto #LetsGetFrank