AN EVENING WITH WILLIAM ALBERT ALLARD

Saturday, November 15, 2014 from 5:00 PM to 8:00 PM (CST)
Event Details
PRESENTATION
WILLIAM ALBERT ALLARD: Five Decades, with an addition of the "Parisian Seine"

As a 50-year contributor to National Geographic magazine, William Albert Allard is most well-known for bringing us diverse and intimate stories of people. Whether they are from the fashion runways of Paris, the great American West, or the mountain villages of Peru, Allard approaches them all with empathy. In his work we are presented with an honest view of the world, a single man's vision but one that invites us all to participate.
In this presentation, Allard will share personal stories about a number of the iconic images in his book William Albert Allard: Five Decades, A Retrospective. He will also include his recent work on the "Parisian Seine", which was featured in the May 2014 edition of National Geographic magazine.
Following the presentation, we invite you to join the "meet and greet" with Mr. Allard. Light refreshments will be served. Signed copies of his books Portraits of America and William Albert Allard: Five Decades, A Retrospective will also be available for purchase.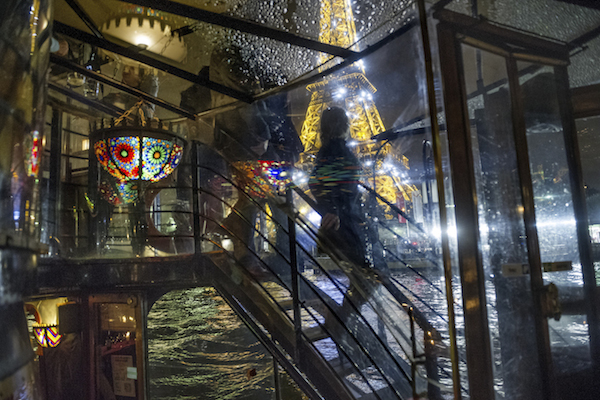 © William Albert Allard

BIOGRAPHY
The son of a Swedish immigrant, William Albert Allard was born in 1937 in Minneapolis, Minnesota. He studied at the Minneapolis School of Fine Arts and the University of Minnesota.
Allard is a photographer of people. From the beginning of his illustrious career in 1964 as a National Geographic photographic intern, Allard has contributed to 42 Geographic articles as a staff, freelance, and contract photographer and writer. His stories for the magazine have included "Rodeos: Behind the Chutes," "India's Untouchables," Bohemian Rhapsody," and "Hutterite Sojourn." 
Allard has published five highly acclaimed books including his first, Vanishing Breed, of which the Associated Press said, "This is a classic." Published in 1982,Vanishing Breed was nominated for The American Book Award for 1982, and was the winner of the Wrangler Western Heritage Award for Outstanding Western Art Book, 1983, and was awarded the Leica Medal of Excellence, 1983. 
Other books include: 
The Photographic Essay 
A Time We Knew: Images of Yesterday in the Basque Homeland 
Time At the Lake: A Minnesota Album 
Portraits of America 
William Albert Allard: Five Decades, A Retrospective 
Since National Geographic's elimination of a photographic staff in 2008, Allard is now once again a freelance photographer and writer.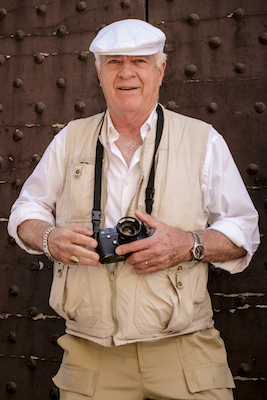 Photo Credit: © Gavin Gough
When & Where

New Orleans Photo Alliance
1111 St Mary St
New Orleans, LA 70119


Saturday, November 15, 2014 from 5:00 PM to 8:00 PM (CST)
Add to my calendar
Organizer
At Rear Curtain we believe images hold the potential to share some of the most powerful stories that connect us no matter where in the world we live.
Our mission is to be a place for emerging visual storytellers to share the stories that are important to them and also to be a resource of learning tools for those who wish to advance their storytelling skills.