About this Event
Friday, December 13, 2019
7:00 pm Doors // 8:00 pm Music
$25 Advance // $30 At The Door — On sale Friday, October 11
All Ages
Toast the holiday season with a very special evening presented by powerhouse performer Tina Schlieske and friends performing music spanning Tina's prolific career — from Tina and the B-Sides, her solo career, Lola and the Red Hots — and more! This epic night of music will feature a fantastic roster of special guests, announced in the weeks leading up to the performance. Stay tuned!
Music is the lifeblood of this sensational performer. Originally from Minneapolis and now based in California, Tina Schlieske is best known for fronting the band Tina and the B-Side Movement, now Tina and the B-Sides.
Growing up in the Midwest proved fertile territory for an inspired teenager to absorb and blend all the local musical influences of rock 'n' roll, gospel, blues, and dusty Americana. Pursuing every avenue she came across—from the glam rock of Bowie and T. Rex, the showmanship of Elvis, the soul music of Aretha to the folk and jazz stylings of singer-songwriters like Joni Mitchell—Tina honed her skills, writing songs and playing every bar, club, and festival that would have her. Endless touring helped cultivate not only a dedicated following but a distinctive, blues-driven and raspingly passionate vocal style reminiscent of Janis Joplin.
After releasing several albums on her own Movement Records with the B-Sides, she signed a major record deal with Sire Records in 1996. The band released two albums for Sire, "Salvation" and "It's All Just The Same," with their music featured in national commercials and major movie soundtracks. Tina and the band shared the stage with Lenny Kravitz, The Wallflowers, Indigo Girls, and Etta James—as well as collaborating with artists like Stewart Copeland and Me'Shell Ngedeocello. Tina was even asked to play the starring role of Janis Joplin in Paramount Picture's "Piece of my Heart," a biopic about the late singer's life.
In 1999, after heavy touring and the sale of Sire Records to Elektra, the band decided to go on hiatus indefinitely. But first they commemorated their 10+ years of hard work playing two sold-out nights at the legendary First Avenue mainroom and released a double-live CD of the event, "The Last Polka."
Today, Tina lives in California with her family but continues to travel the country performing solo as well as with her bands Lola and the Red Hots and the California-based Tina Schlieske and the Graceland Exiles. She has released numerous additional albums of both original compositions and classic tributes to the music of some of her favorites artists (and in support of causes she's personally passionate about). Tina regularly wows audiences in New York City and Minneapolis and all around the US with her performances with Genital Panic, The New Standards Holiday Show, and Tina Schlieske Sings Sinatra to Simone.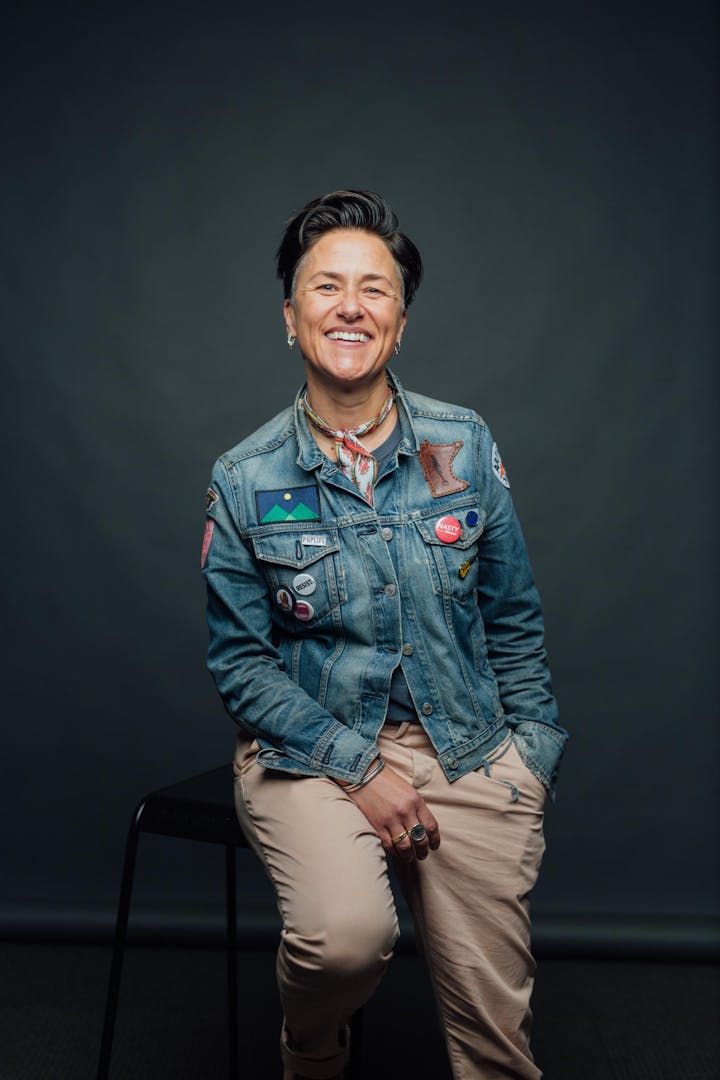 Performers
Date and Time
Location
Refund Policy