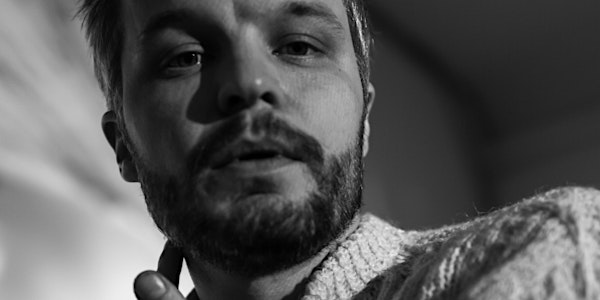 An Evening with The Tallest Man on Earth: ACM@UCO Metro Music Series
When and where
Location
ACM Performance LAB 329 East Sheridan Avenue Oklahoma City, OK 73104
Description
Swedish folk singer and songwriter Kristian Matsson, aka The Tallest Man on Earth, performs 7 p.m. April 27 at ACM@UCO Performance Lab, 329 E. Sheridan Ave., in Oklahoma City.
BEFORE HIS CONCERT, the public is welcome to attend a free masterclass and discussion with Matsson, hosted by ACM@UCO Executive Director Scott Booker, 4-5 p.m. April 27 at the Performance Lab. No ticket required for the masterclass. Seating is first-come, first-served. Learn more and RSVP at http://acm-uco.eventbrite.com.
The event is part of the Academy of Contemporary Music at the University of Central Oklahoma's (ACM@UCO) continuing Metro Music Series celebrating the school's 10th anniversary.
Matsson is often compared to Bob Dylan, both in ability and vocal style, and admits that he's long been inspired by American folk artists like Dylan, Pete Seeger and Woody Guthrie. That said, he's no folk traditionalist. The classically trained guitarist, inspired by English guitarist and singer-songwriter Nick Drake, developed an intricate playing style using various open tunings.
On April 19th, 2019, The Tallest Man On Earth releases his first album in four years, I Love You. It's A Fever Dream. It was written, produced and engineered by Kristian Matsson and was recorded almost entirely in his apartment in Brooklyn, New York.
"Here's what I can tell you: Of course, there are some love songs and then there are some other songs. Making the album, I was thinking a lot about the lenses we view our lives through and that, for some reason, our worst tendencies seem to be carried out so loudly, while our best can go unnoticed," Matsson said when asked for insight into the album. "I've come to realize that some of the most powerful, most inspiring moments in my life have been the most subtle and that, so often, the thing that deserves my attention is trying the least to get it."
In recent years, Matsson has undertaken single-oriented projects that incorporate writing, producing and self-releasing songs and videos in regular intervals, often with intentionally intense deadlines. He's described finding inspiration in the entire process, and, in particular, in the satisfaction of making something and having it out quickly.
For listeners and viewers, the fascination has been in watching an artist work through his life, in problems and celebrations large and small, putting his thoughts out into the world while he's still processing them himself and watching them evolve over time.
While here, he'll also participate in a free, public Q&A-style masterclass discussion with ACM@UCO executive director Scott Booker.
ACM@UCO's Metro Music Series is sponsored by Oklahoma Gazette, Exchange Music, KOSU Radio, Love's Travel Stops & Country Stores, and the Oklahoma Arts Council, which receives support from the State of Oklahoma and the National Endowment for the Arts' Art Works initiative.