AN EVENING WITH THE PAUL THORN BAND THURSDAY, October 11th @8PM
Description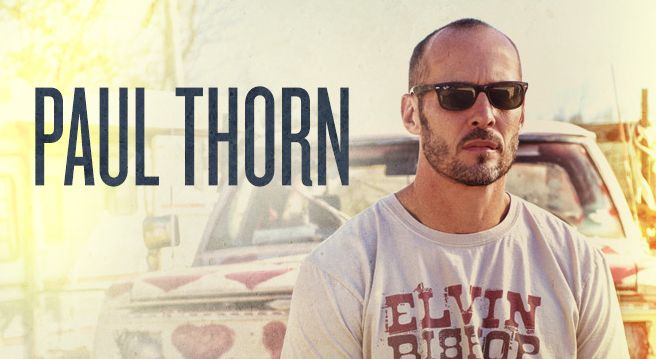 Frank and Tony Productions present crowd favorite Paul Thorn Band in concert at Vermilionville's Performance Center Thursday, October 11th, 2018

Reserved seats are $45. Only 300 seats will be sold.

This is a reserved seating event. Seats will be automatically assigned based on best available at time of purchase. Online ticket sales end 2 p.m. day of show. Remaining tickets will be available the evening of the show at the box office. No Refunds.
Doors Open 7 p.m.
Show Starts 8 p.m. Sharp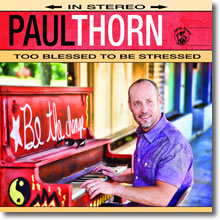 Paul Thorn's new album Too Blessed To Be Stressed stakes out new territory for the popular roots-rock songwriter and performer. "In the past, I've told stories that were mostly inspired by my own life," the former prizefighter and literal son of a preacher man offers. "This time, I've written 10 songs that express more universal truths, and I've done it with a purpose: to make people feel good."
Which explains numbers like the acoustic-electric charmer Don't Let Nobody Rob You Of Your Joy, where Thorn's warm peaches-and-molasses singing dispenses advice on avoiding the pitfalls of life. The title track borrows its tag from a familiar saying among the members of the African-American Baptist churches Thorn frequented in his childhood. "I'd ask, 'How you doin', sister?' And what I'd often hear back was, 'I'm too blessed to be stressed.' " In the hands of Thorn and his faithful band, who've been together 20 years, the tune applies its own funky balm, interlacing a percolating drum and keyboard rhythm with the slinky guitar lines beneath his playful banter.
Thorn's trademark humor is abundant throughout the album. I Backslide On Friday is a warm-spirited poke at personal foibles. "I promised myself not to write about me, but I did on 'Backslide,' " Thorn relates. The chipper pop tune is a confession about procrastination, sweetened by Bill Hinds' slide guitar and Thorn's gently arching melody. "But," Thorn protests, "I know I'm not the only one who says he's gonna diet and just eat Blue Bell vanilla ice cream on Sundays, and then ends up eating it every day!"
Mediocrity Is King takes a wider swipe, aiming at our culture's hyper-drive addiction to celebrity artifice and rampant consumerism. But like Everything Is Gonna Be All Right, a rocking celebration of the simple joys of life, it's done with Thorn's unflagging belief in the inherent goodness of the human heart