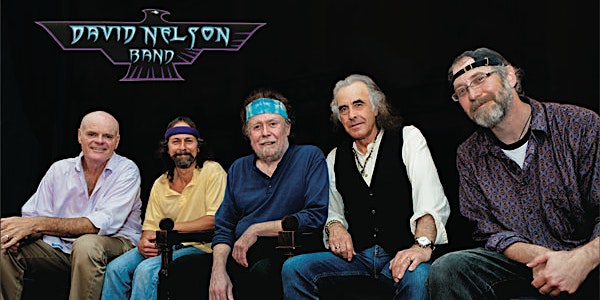 An Evening with The David Nelson Band Presented by Dancing Dog
When and where
Location
Great American Music Hall 859 O'Farrell Street San Francisco, CA 94109
Description
On sale 9/22 @ 10am. Door 7 / Show 8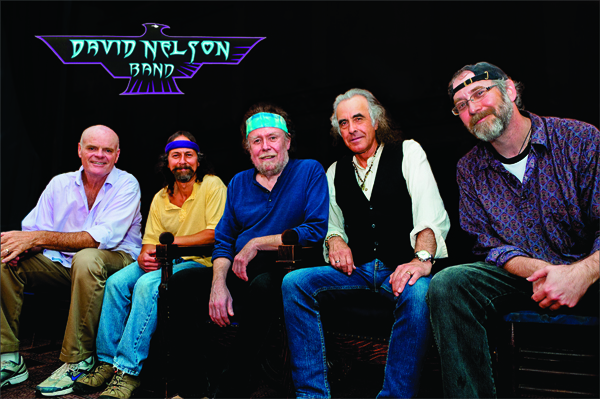 The David Nelson Band has been recording and performing around the country since 1994. Their broad musical palette spans the Almost Acoustic style that Nelson played with Jerry Garcia, through roots rock n' roll and country-rock, to full blown psychedelic, jazz tinged space jams. The DNB perform David's compositions (some co-written with Grateful Dead lyricist Robert Hunter), select covers, and several Grateful Dead classics upon which Nelson appeared on the original album releases. These stylistic elements, combined with plenty of spontaneous free form improvisation, create a sound that is uniquely David Nelson Band. Though the original songs are mostly written by Nelson, the development of all the material is a fully collaborative effort. The Nelson, Sless, Siegel, Sears, Molo Band as a name is a bit cumbersome - though in reality, that's what they are.

These days the DNB only tour select areas a few times a year, as the individual band members are in high demand with other successful touring acts. Their loyal and enthusiastic fans relish these special times to reunite at Nelson family gatherings. DNB shows are a joyous reunion for all - a communal gathering where regulars and newcomers all feel part of an extended family. Each show, being unique and exploratory in nature, is a magical adventure for band and audience alike. It's one of the reasons why many of the fans follow the band to every show, including their annual Hawaii Tour (which draws many mainland fans as well as islanders for the week to ten day island party).
TICKET INFORMATION
• Great American Music Hall is an ALL-AGES (6+) venue.
• No refunds or exchanges are permitted.
• NEVER buy third party tickets (Craigslist, StubHub, etc.) for over face value. Scalped tickets may not be honored.
• Once you purchase, you will receive an order confirmation email from Eventbrite on behalf of Slim's Presents.
• IMPORTANT: If you do not see your order confirmation in your inbox, make sure to check your junk/spam folder. If you still do not see your order confirmation, click here to access the Eventbrite help center.
• If you are having any other technical ticketing-related issues with your order, click here to contact Eventbrite. For general show info, click here.